Without going into the backstory again, Gavin is on IVIG twice a week because of his severely compromised immune system. You can read that backstory here.
We received a notice from his insurance that they were no longer working with his current, longtime supplier and would be switching to a new company. This is potentially very problematic because this needs to run like a well oiled machine or there can be delays in his deliveries and that could potentially be life threatening.
Lizze and I haven't even had a chance to call about this and we're already having a major problem. Gavin supplies were due to arrive last Friday and they never did. They also never arrived today and that means he's missed his infusion.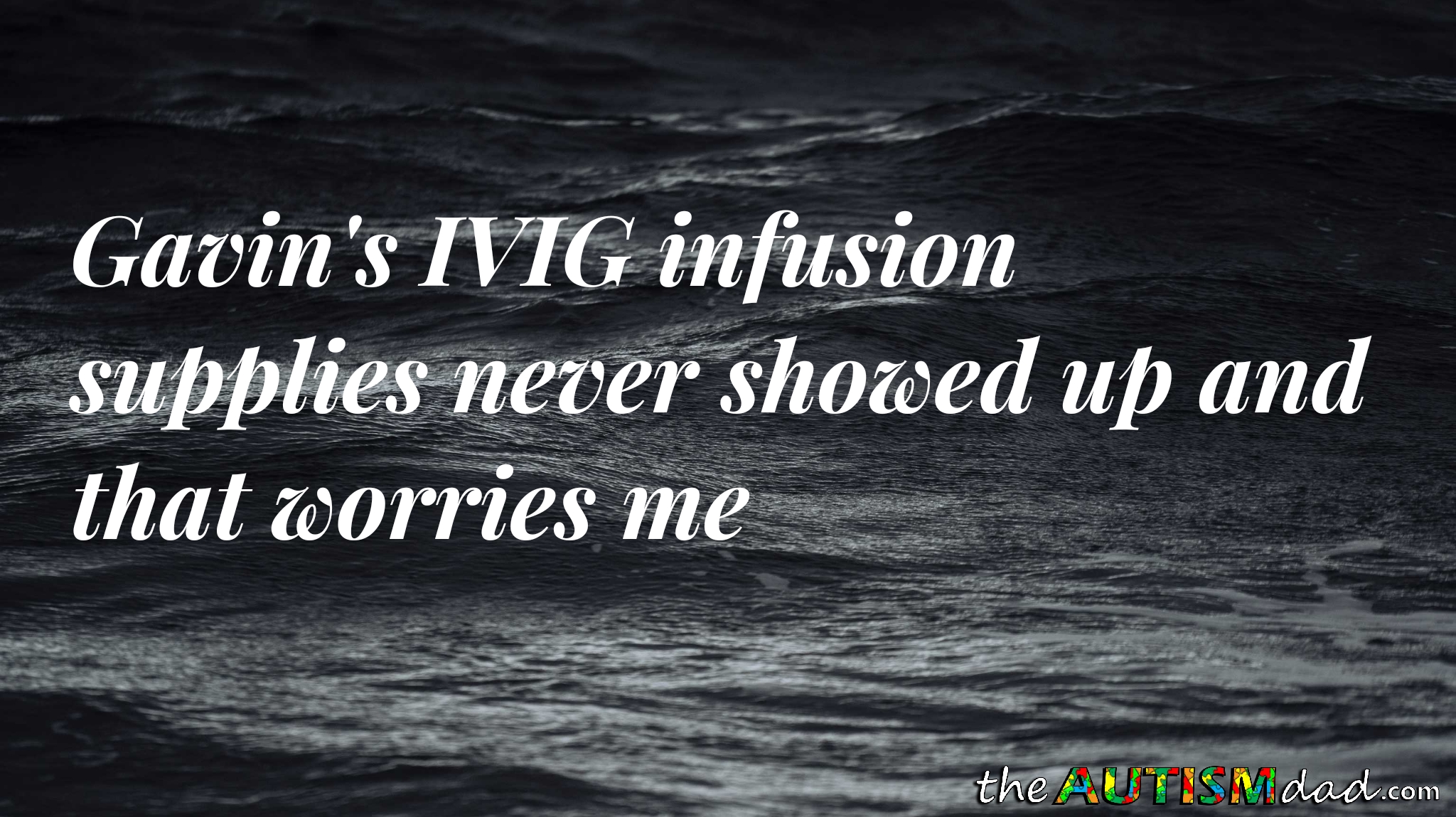 He's missed quite a few infusions in the past but never on purpose. There were medication shortages or supply interruptions behind those. This time, I can only assume that it's related to the change and I need to call someone and get this fixed but I'm not sure who to call.
I'll probably call his current supplier and find out what they know. I don't know the name of the other company and have no contact information either.
Gavin doesn't like missing his infusions. It's important to remember that he's 19 on the outside but between 4 and 6 years of age on the inside. He gets scared and will keep asking about the delay or when his supplies will arrive.
I fucking hate bureaucracy because changes like this can create turmoil and never go smoothly. I need to figure out what's going on today because he cannot miss these infusions.