Good morning folks. ☺
Last night before bed, I decided to do something this morning that I haven't done in a long time time. I know this is going to sound weird but I haven't cooked a family breakfast in I can't tell you how long. Sounds terrible doesn't it? Honestly, yes and no.
The reality is that I love cooking. I love cooking for my family. That's not the issue here. The problem has been that my family is very, very, very difficult to cook for because of all the sensory related food issues.

I used to try and cook three meals a day but it became too much.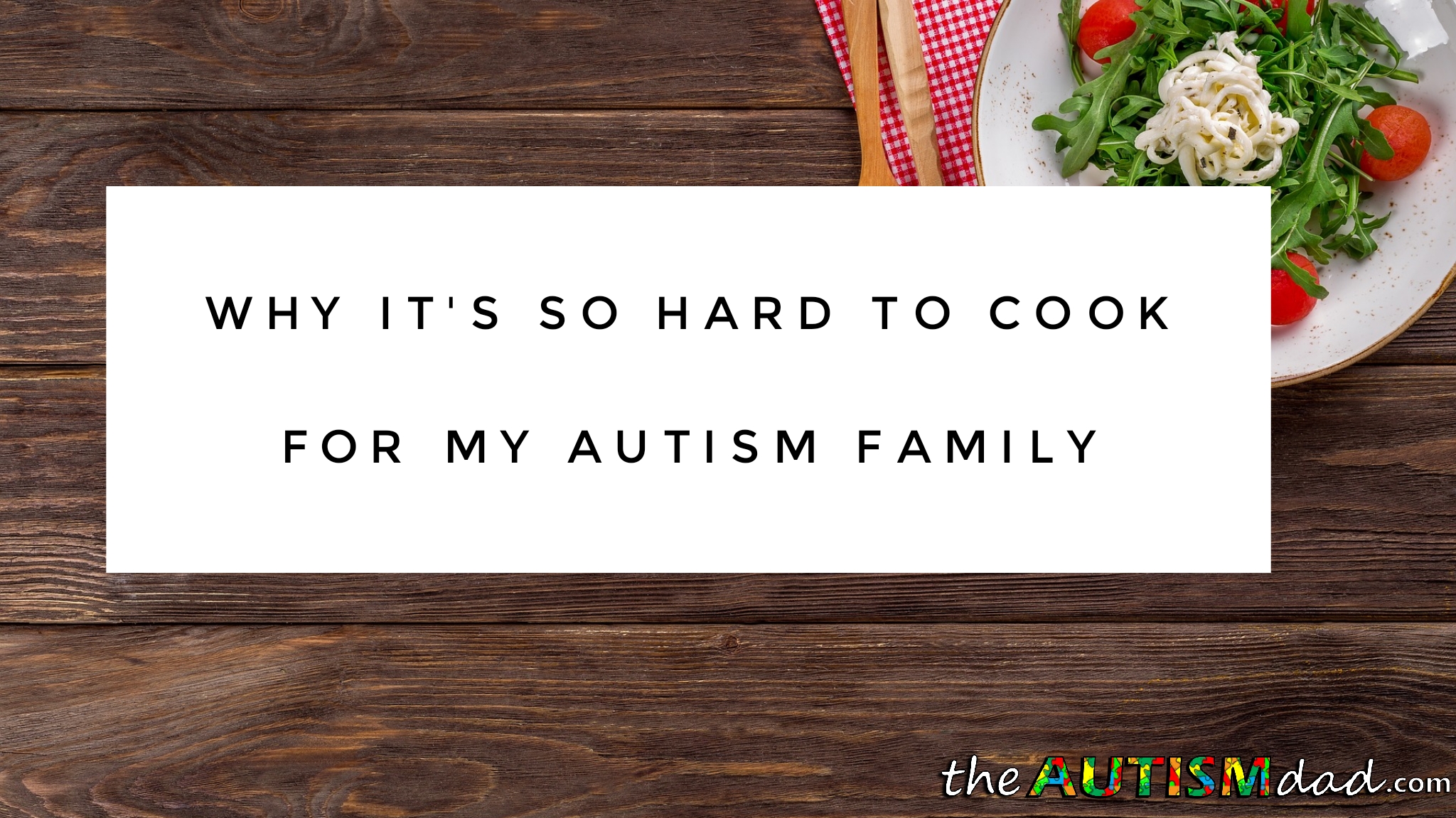 It wasn't just cooking three meals, it often meant cooking a unique meal for each person in the house, three times a day. That's like cooking as many as fifteen meals a day. More often than not, I would end up having to remake one or more of those meals multiple times due to the afore mentioned sensory issues. As I said, it became too much.
Just so we're clear, while I don't often cook elaborate meals anymore, I do cook daily and everyone does eat. It's still incredibly challenging, overwhelming and frustrating, but that's just par for the course.
Sometimes everyone fends for themselves because after an exhausting day of Autism parenting, I just don't have the energy to do a whole lot more. Everyone has their meals that they insist on eating over and over again. In most cases, these are things that they actually prefer to make on their own because it's easier for them to make things exactly as they want them.
I should also mention that each of the boys have their own routine in regards to eating and it's often more productive to allow them their routine because doing so increases the odds that they're going to actually eat something.
If you're at all familiar with trying to feed anyone with sensory processing disorder, you know that is often less about what they eat and more about simply getting them to eat, period.
Anyway, last night I decided that I was going to try and cook a family breakfast this morning. Lately, it seems like things might be changing a little bit and cooking for everyone could be something I can do again.
I figured I'd try this with breakfast.
We're going simple this morning but hopefully it will go well because it bothers me a great deal that we don't have a more normalized meal time.
Today it's just eggs, bacon, toast and cinnamon rolls. I really hope it's received well because I would truly love to start sneaking things like this back into our routine. ☺
Wish me luck.