It's not been a super fun morning. I had assumed that Elliott would be struggling this morning, but it ended up being Emmett who was struggling.
When Emmett gets stressed out, he struggles even more with sensory related issues. This morning it was socks. He couldn't find a pair of socks that he felt comfortable wearing. It led to a pretty disruptive meltdown and a significant delay in our departure time.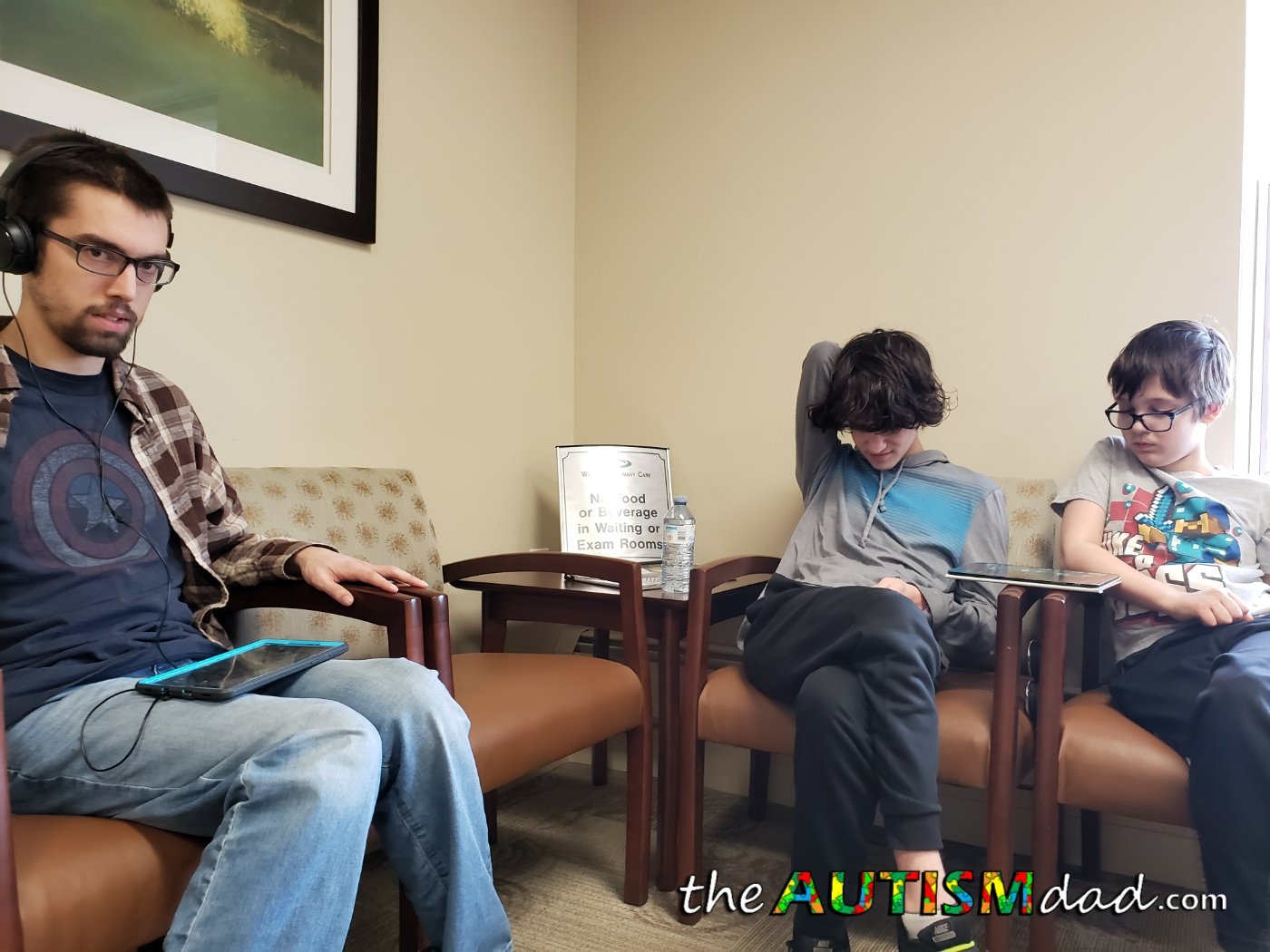 To his credit, he did work through it and is feeling a bit better right now.
We were lucky not to have any significant traffic issues. We left about 7:45 AM and our appointment is at 9 AM. It takes one hour and fifteen minutes to get there on a good day. We made it at 8:55 AM. 😀
After a quick pep talk, I got us checked in, and we're waiting to be called back.
Both Elliott and Emmett are doing okay right now. I'm hoping that we can get through this blood work without a ton of drama. I'm already stressed out, and I still have to get us home. More importantly, I hate to see these guys in distress.