Today is a massive day for us. Gavin will be spending the day at the Cleveland Clinic for one of the most critical appointments he's had in a very long time.
Gavin will be undergoing another round of neuropsych testing.
It's been many, many years since he went through this battery of testing the first time and it's long overdue. It's very difficult to get in to have this done because they were booked out so far into the future. We also had insurance issues that indefinitely delayed things as well.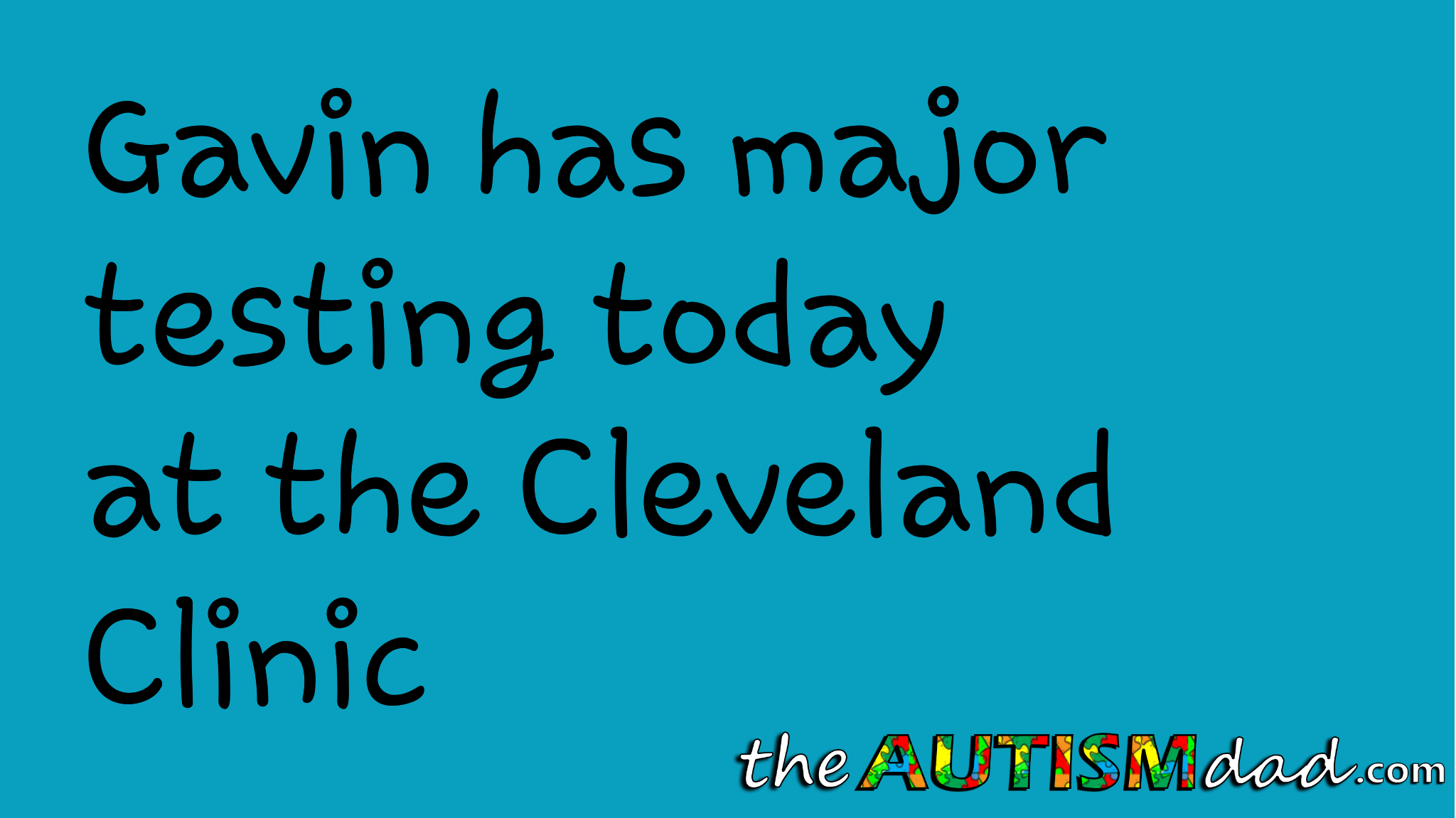 Click here for previous posts on neuropsych testing and why it's important.
Basically, Gavin will undergo hours of psych testing today. The purpose of this is to see where he is cognitively, as well as emotionally, and compare it to where was the first time.
This will give us a great deal of insight into how his brain works and also provide us with options to better help him.
The first time Gavin really struggled with the test. He was unable to finish parts of it because of behavioral issues. He's since mellowed out tremendously, and we're hoping he will get through the complete battery of testing.
It's not fun, and if I recall correctly, it's designed to test him in many different cognitive and emotional areas. Last time, they needed to see how he handled frustration, and that meant frustrating him on purpose. That didn't go over well at all.
Gavin's been steadily regressing over the years, but there's no way to truly gauge where he is until he has this testing done.
I feel like Gavin is in a much better place to deal with this type of testing, and I'm hoping he can get through it this time. We need ideas to help him through life better, and this will definitely help us.
Please wish us luck and keep Gavin in your thoughts.