This app has roughly 130,000 active users; 8,000+ of those users are behind the premium paywall. Otsimo is a freemium app with no ads in either version. In other words, it is a completely ad-free experience for all users, but the premium version offers more. Sometimes freemium apps will bombard the user of its free version with ads, but Otsimo doesn't, and I appreciate that.
In the free version, they offer eight core games and the AAC module. Difficultly settings are set to automatic. The difficulty is automatically adjusted by their machine learning technology, based on the success/failure rates of the child in that particular game. Parents can also receive daily reports cards of their child's progress. Frankly, that's pretty good for free. If you need more or desire more detailed reporting, you can subscribe to the premium version.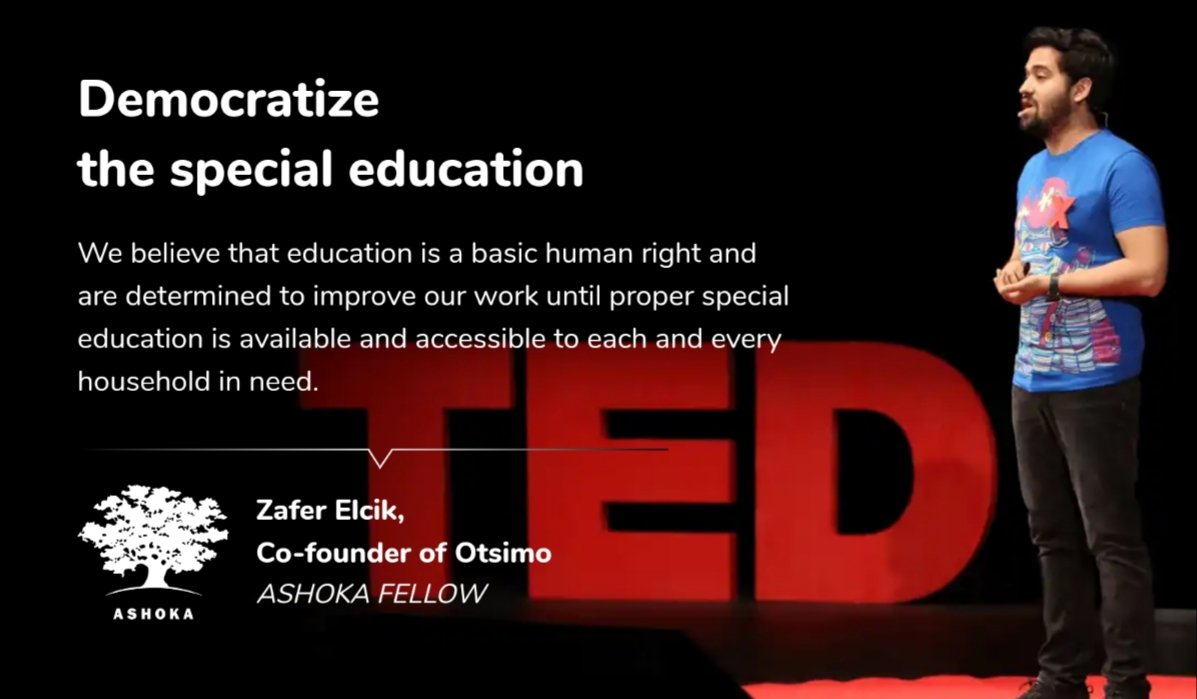 The premium version will cost you $13/month if purchased annually or $20/month otherwise. It offers more than 80 games (including video modeling and time concept games), daily/weekly/monthly report cards, and in-game material success rates. The same machine learning technology automatically adjusts the difficulty setting, but unlike the free version, parents can manually adjust the difficulty settings as well.
After spending some time with Otsimo, I can see why so many people are using it. This is not something that would not currently benefit my kids because of their ages and where they are developmentally. I definitely see the benefit to younger kids in need of help with things like their communication skills.
Otsimo recommends kids play for at least sixteen minutes a day.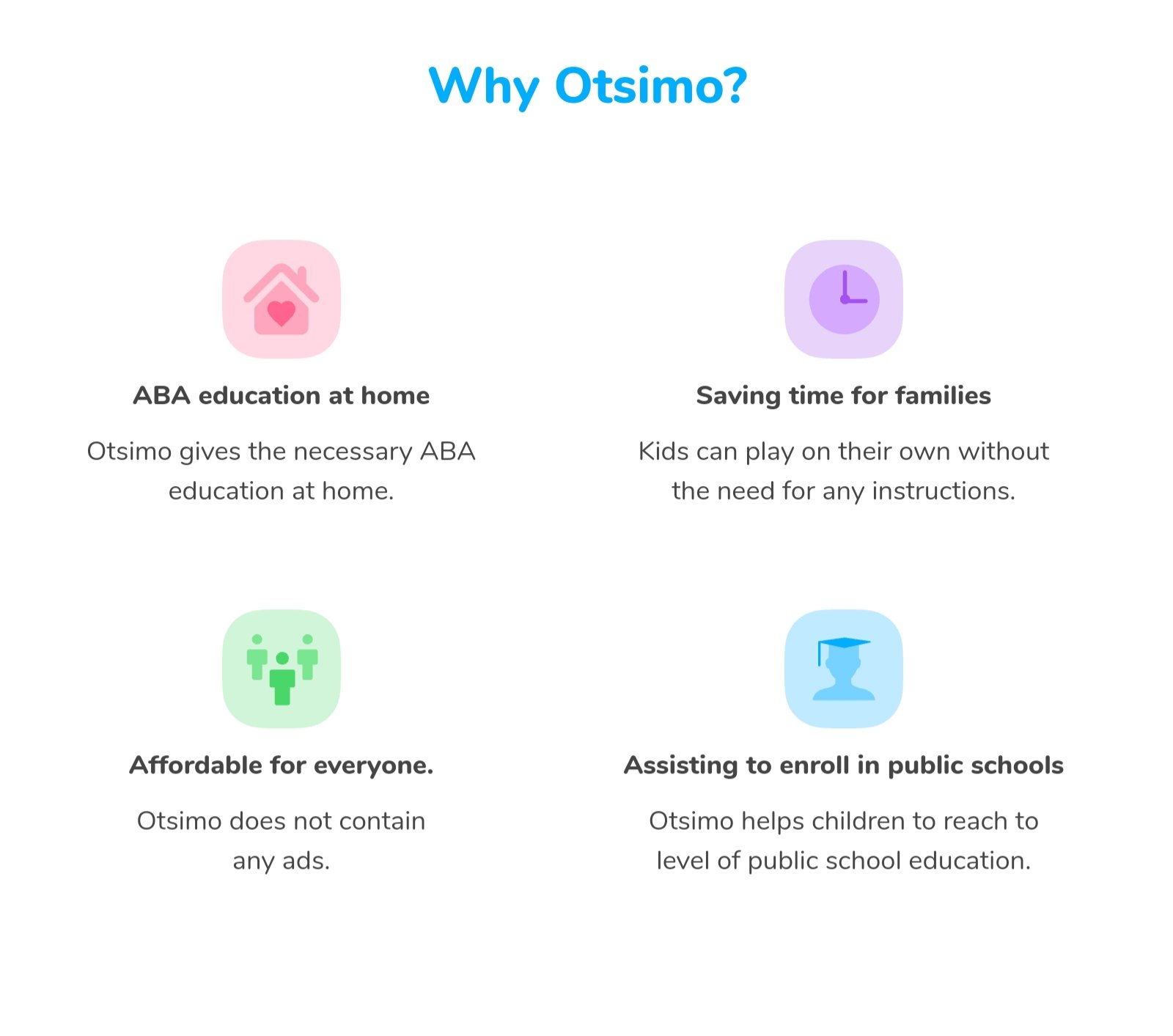 Otsimo can be played with or without the parent. The mechanics are simple, and kids shouldn't need instructions. When my youngest Emmett, was little and non-verbal, this would have been perfect for him. Communication was a huge problem for us, and apps like this weren't available back then. The only real issue or concern I have is affordability. Anything that costs money is an investment for families like mine, and honestly, there are frequently times where we couldn't afford the added expense.
I believe very strongly that apps like this can make a difference in the lives of Autism and Special Needs families.
Kids are using devices like phones and tablet at very early ages. They become very proficient at using them and while we always need to strive for a digital balance, enabling these kids to use their tablets or phone to learn to navigate their lives better, it an excellent idea. Otsimo does just that, and they do it very well.
Everyone's mileage will vary, but these are very basic, proven concepts, well executed, and presented in a fun, engaging manner. Simply put, kids will find these games fun, and that makes them want to use the app.
My advice to you is to try out the free version. If you find that it benefits your child, then consider moving to the premium version. New customers get a free fourteen day trial of the premium version, so there's no risk, and you know exactly what your getting.
Otsimo is also very transparent about their pricing and provides a break down of the cost.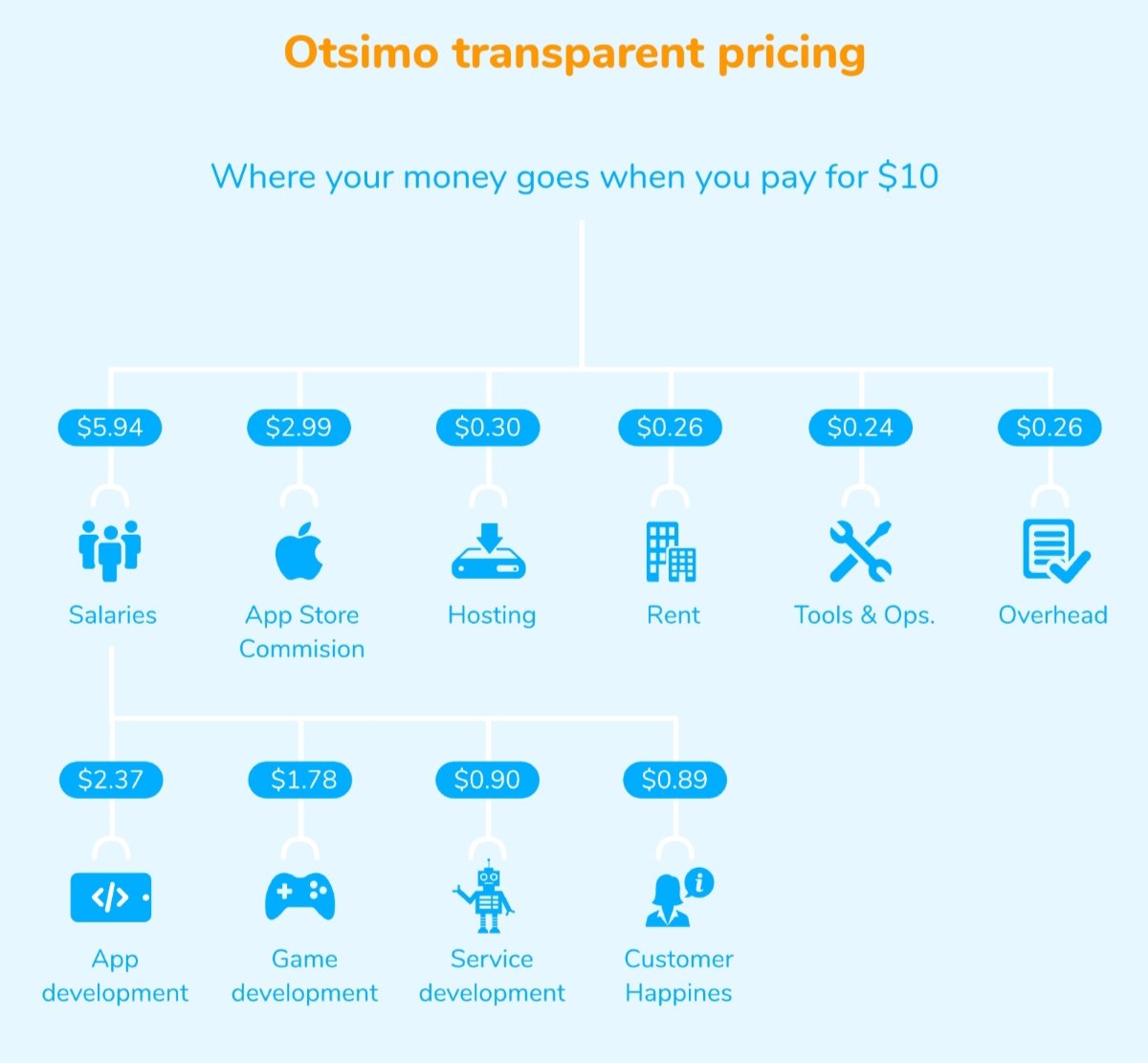 You can check out their site by clicking here, or search Otsimo in the Play Store or App Store. ☺