Despite my personal struggle, I have managed to accomplish a few things today, and I'm proud of that.
I finally bit the bullet and bought a new weed eater. It was a good chunk of change, and the timing was awful, but ours has been dead for years, and I desperately needed to get the yard caught up. Emmett and I went to Home Depot and found a decent one. He helped to decide which one made the most sense for the money.
Emmett gets incredibly stressed out when money is spent because he wants to move and anything we spend takes away from that goal, at least in his eyes.

I explained that we needed to get this today and if he wanted to go, he would have to understand that I would be spending money. To his credit, he did fantastically and even helped out with research. I'm very proud of him. 🙂❤
He and I put it together, charged the battery, and got most of the yard caught up.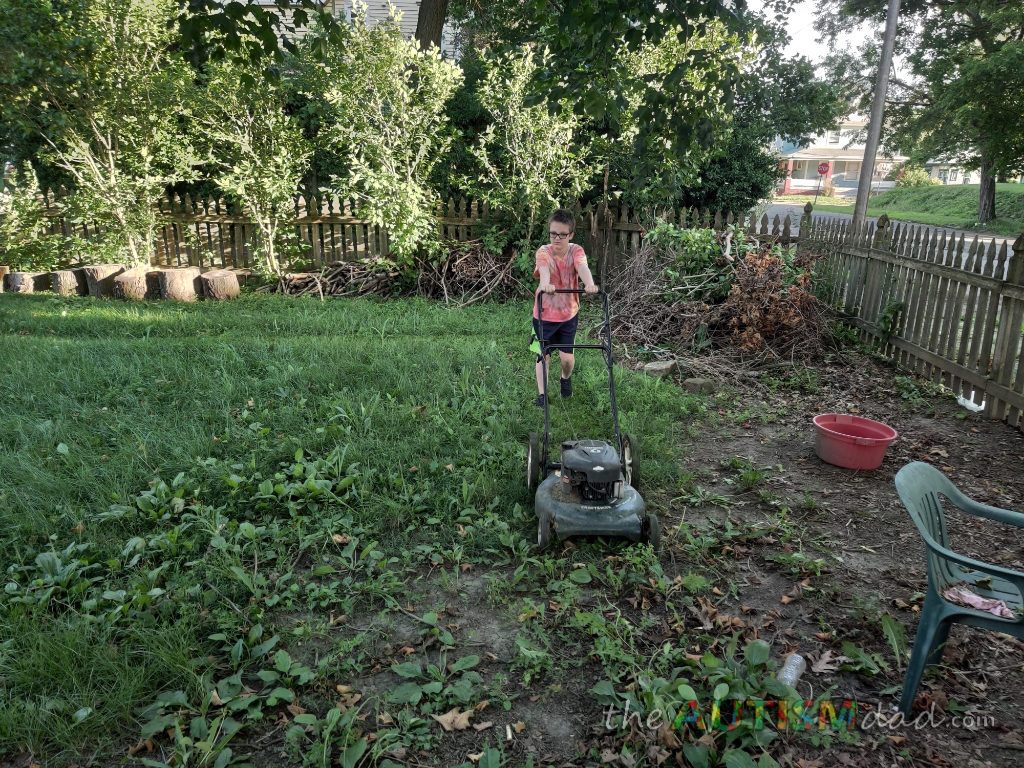 Emmett cut the backyard, and I cut the front. When he was done, he even took a bath without a problem.
This is a big weight off because I've been dreading the yard work for a while. Having the right tools to get the job done makes it much easier to maintain.
I think I mentioned in a previous post that I also went walking bright and early as well. I even wrote a little bit today. It wasn't nearly enough, and I can't make money if I don't write, but baby steps.
Those are significant accomplishments for me, and I'm proud of myself for having accomplished them. I realize that the bar is set pretty low, but that's just life right now.
The struggle is real, and I'm doing my best to keep my head above water, so I can keep everyone else above water also. It's not easy, but I'm not giving up.