Being an Autism parent is incredibly challenging. If you've been following our journey, you have probably picked up on that message by now. I try to be open, honest, and transparent about that because spin won't do anyone any good. 😉
I'm struggling a great deal lately. That makes an already challenging and complex situation even more so. Factor in depression, as well as the loss of several family members, and I feel like I'm drowning at times.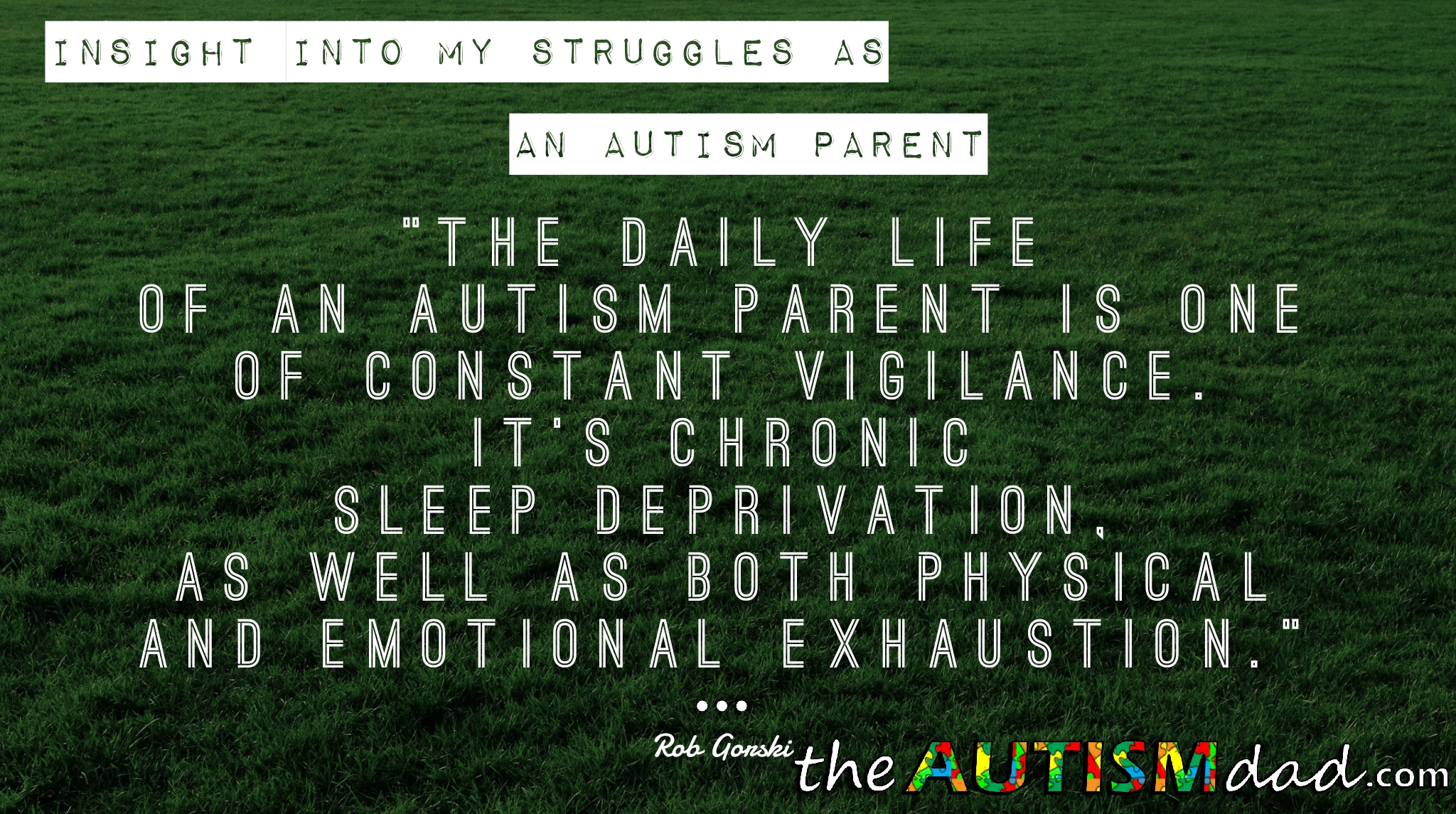 My Daddy Do List keeps growing by the day. I have bills that need managing, a house in desperate need of repairs, a car that simply needs to be replaced because it's beyond repair, mounting yard work, and about million other things. I have a backlog of work-related things that need to be completed as well, and I'm struggling to focus on writing. It's incredibly frustrating.
I'm very easily overwhelmed right now, and that's not a good thing because Autism parenting is immensely overwhelming on its own. Lately, I'm waking up in the morning, after a terrible nights sleep, and I'm already struggling out of the gate.
Everything that happens throughout the day further erodes away my dwindling sanity.
The daily life of an Autism parent is one of constant vigilance. It's chronic sleep deprivation, as well as both physical and emotional exhaustion. Every single day it's a wash, rinse, and repeat kinda thing.
It's often being pulled in a million different directions while trying to put out the constant fires that pop up throughout the day. I still have to make sure everyone gets what they need, all while trying not to lose a sense of myself along the way. It's not easy, and when I begin the day at a detriment, it doesn't bode well for anyone.