I'm going to make this quick because we're currently binging Stranger Things 3 and it's very late.
We made the best of our day today and ended up having our bonfire. It went well, and the kids had a great evening. The neighborhood was pretty quiet this afternoon, and we felt it was safe enough to spend some time outside. 😀
One of the goals was to burn through some of the cut up tree that was left from the storm damage last year.

We cooked hotdogs, sausage, and smores before we retreated into the air conditioning. It was crazy hot and insanely humid.
The kids went to bed on time, but that didn't last long because the same idiots who blew out my neighbors windows last year with their 4th of July explosions, are back at it again. It's been going on for hours. Thankfully, Gavin's zonked and sleeping through it but Elliott and Emmett are not. They're not even close to being able to sleep.
The house shaking and window-rattling have them just a wee bit overstimulated.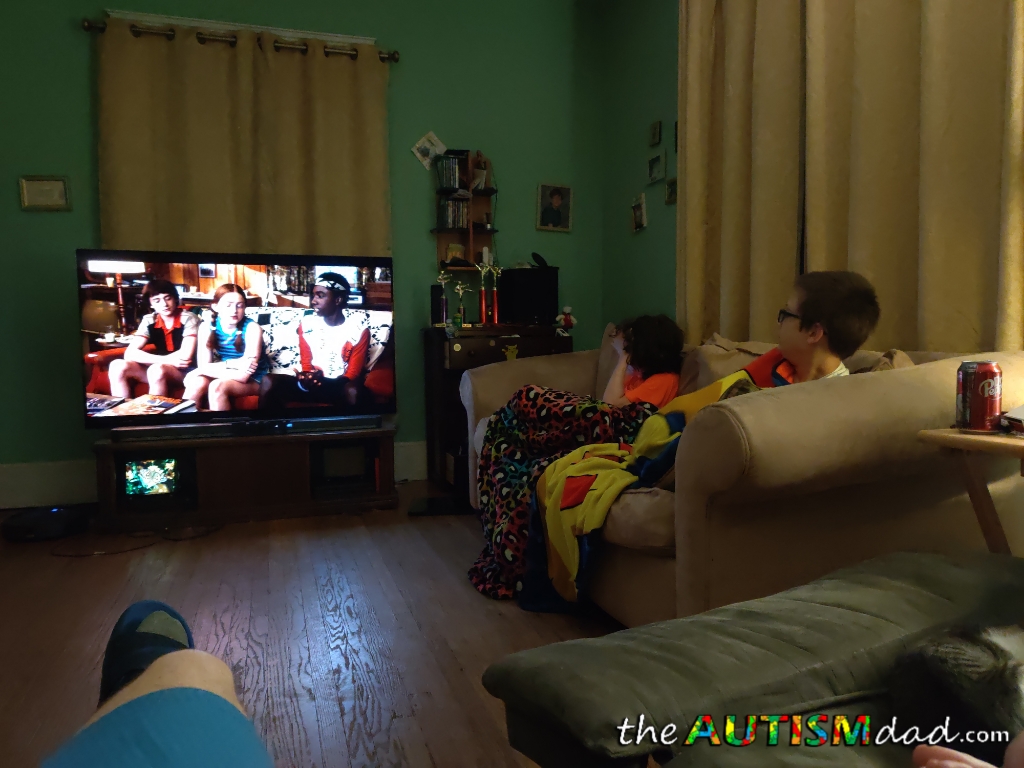 We decided to make the best of things and binge watch Stranger Things 3 together.
It's currently about 3 AM, and I'm pulling the plug. We made it through the first six episodes but I'm done. Everyone needs to try and get some sleep. The fireworks have stopped and now's our chance.