Sometimes I struggle with all the responsibilities associated with being an Autism and Special Needs parent. Frankly, I struggle with my wife's chronic health issues, as well. It's not easy being a full-time caregiver to four people while trying to work from home and battling my own demons.
It's not easy trying to manage everyone's life and not lose myself in the mix.
I've been struggling a great deal lately, and there are a number of reasons for that. I often find myself being crushed by all I'm trying to maintain. I can get frustrated because things are always so hard.

While we had a pretty good day today, especially by our standards, there were still some times that I was incredibly frustrated.
Sometimes I just need things to work. I need the pieces to fit together so that I can get through the day.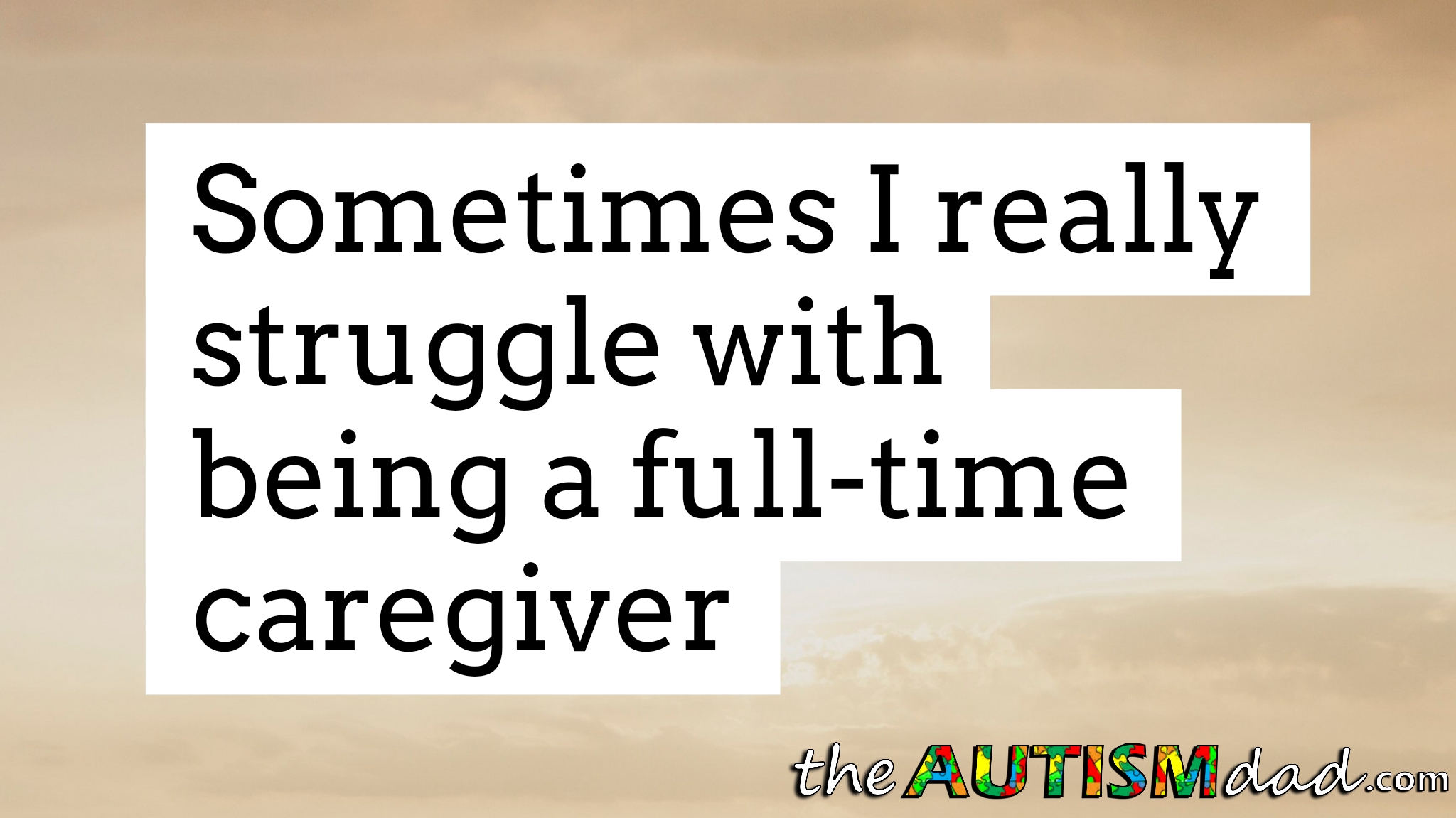 It's hard being the only person in the house who's not Autistic. I know life is hard for them as well and I'm not taking that away from them, but in our house, I'm the odd man out. I'm the one who has to figure out the language the four of them use to communicate with each other.
In many ways, I think it's important I experience this because this is much like what my family has to deal with when they're outside the house. It provides me with at least some insight, and that's helpful to me.
As I lay in bed writing this, I feel burned out. I feel exhausted. I feel overwhelmed. I feel frustrated. I feel angry. I feel helpless.
The one thing I try very hard not to feel is hopeless. It's easy to lose hope, and once that begins to happen, getting your footing again is not easy at all.
For tonight, I'm going to focus on getting a restful nights sleep. If I can at least pull that off, it'd go a long way towards helping me move forward.