Emmett's in a great deal of pain today and will be for at least the next few days. Yesterday he broke out with mouth sores again and they're pretty bad. His antivirals are keeping things from being any worse than what they currently are but they aren't stopping them altogether.
We began doubling up on his antivirals, as we're supposed to when he's in a flare-up and hopefully they will disappear over the next few days.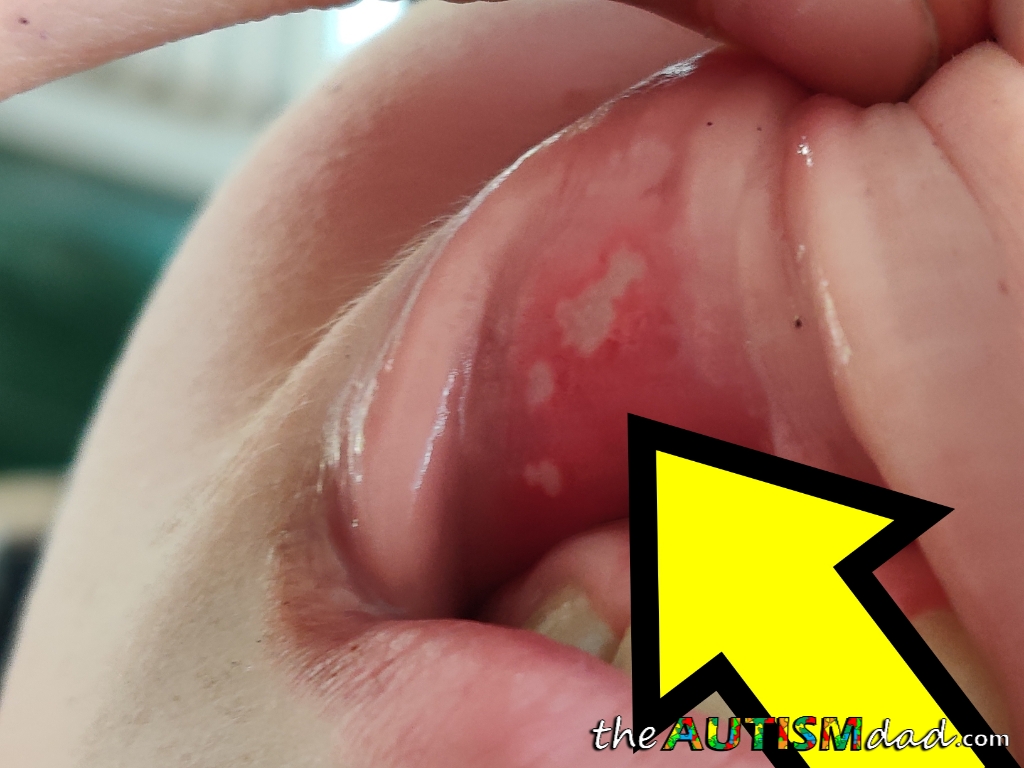 The sores are related to a very rare fever disorder called PFAPA. He's had this all of his life and while it's evolved over the years, it's very, very disruptive. Emmett used to run fevers of 105°F for about ten days, but not actually be sick. He would then be fine for roughly two weeks before another ten days of high fever. This went on and on like clockwork.

He's had surgery to treat this and while the fevers have largely subsided, we traded that for very painful mouth sores.
A typical flare for him involves mouth sores, painful joints and moodiness, likely caused in part by the pain. He won't eat and doesn't sleep. Stress seems to trigger these flare-ups and they can last from a few days to over a week. They no longer appear on a set schedule and typically hit about once a month lately.
His immunologist started him on daily antiviral medication, and that seems to have reduced the severity of the flares. When mouth sores appear, we are supposed to double his dose until they're gone.
This whole thing would be bad enough on its own, but, Emmett's Autistic and very much struggles with sensory input. This is an absolute nightmare for him. Today has been pretty bad and there is not much we can do to help him. If this were during the school year, there's a better than likely chance that it would keep him out of school. It's a miserable time for him.