Today marks the sixteenth and final year of my marriage. What was once a cause for celebration is now so painful I can hardly take it. I'm full of emotions right now and I don't know what to do. It's very difficult for me exist today because everything I've known is coming to an end.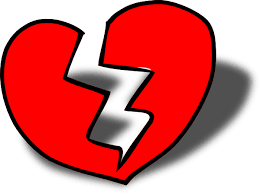 Accepting the end of things is not easy and it's going to take some time but I'm trying to focus on the idea of new beginnings.
Sometimes things come to an end and we don't understand why. Sometimes we may never understand why and we have to move on anyway.

I'm trying really hard to focus on the positives right now but but I'm struggling to embrace them. As hard as this is for me today, I know that eventually, it will get easier.
Rather than fight these emotions off, I'm going to give myself permission to grieve today..