It's ended up being a really positive morning. The kids got off to school with little issue. Gavin and I were able to go walking and he's doing pretty well. I think next week we might be able to bump up the distance. That would mean progress is being made and that's always awesome where Gavin is concerned.
On the way home, we stopped by the McKinley Monument to remember. Gavin was just a baby when the towers fell. Lizze and I hadn't even been dating long but I remember exactly where I was and what I was doing.
I had to explain to Gavin what happened because he didn't remember and that's not uncommon for Gavin. His memory can be a bit slippery.

Anyway, Canton Fire was honoring the memories of those fallen. A constant stream of people, along with fire fighters in full turnout gear, were taking the steps of the monument. It was very moving. I can speak from personal experience that full turnout gear is not easy to walk around in, let alone do what they were doing. It was very powerful.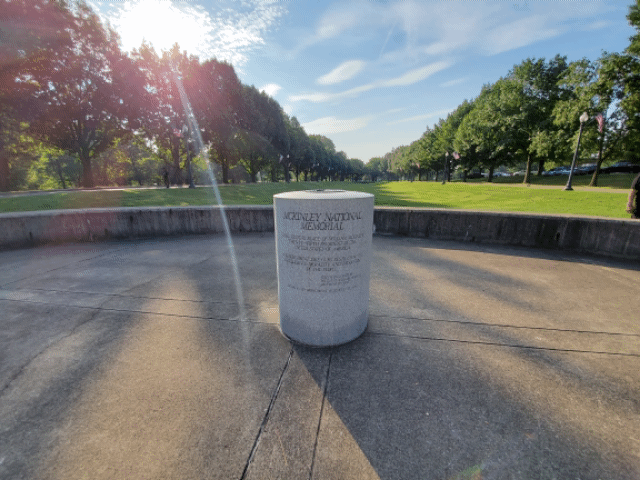 I took some pictures because it was an amazing experience but I also wanted to be sure the kids could see this as well.
Quite a few parents had pulled their kids from school to be a part of this but the boys are already struggling with attendance, I wasn't a wise idea to pull them for this, otherwise I would have because this is simply that important.
I will never forget where I was when the planes hit and I will never forget the experience I had today. It's our job to people who lived through this, to make sure each new generation remembers.