As I have already stated, those looking for sensory relief from sound, likely aren't super picky about sound quality. Emmett is no exception to this. That's not to say everyone with SPD feels the same way and I know sound quality matters to me and as it does for most of the general consumer market.
I found the sound quality to be really good. I wasn't happy with the default settings so I played around with the audio presets in the app and found something that worked well for me. The audio is clear and these things get loud. Bose takes the crown in regards to bass, but again, that's somewhat subjective. For me personally, they sound fantastic and I have no complaints.
Technical Specs: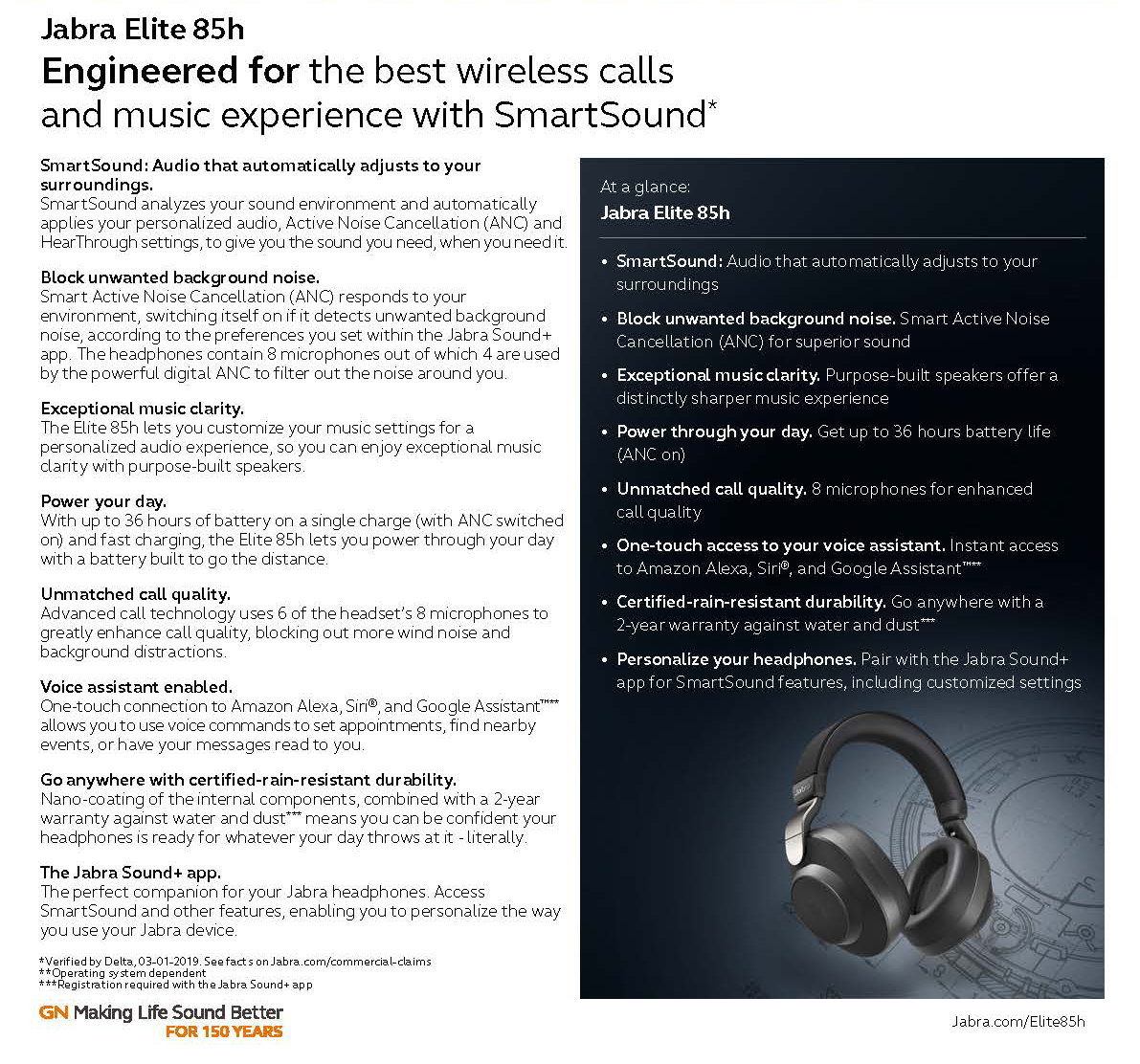 Even the best headphones in the world are worthless if the battery life sucks. The Jabra Elite 85h boasts 36 hours of battery life, with ANC on. Rapid charge technology provides 5 hours of use from just 15 minutes of charging. That's impressive, any way you look at it.
These headphones are engineered to withstand the elements as well. Each pair comes with a 2-year warranty against dust and water.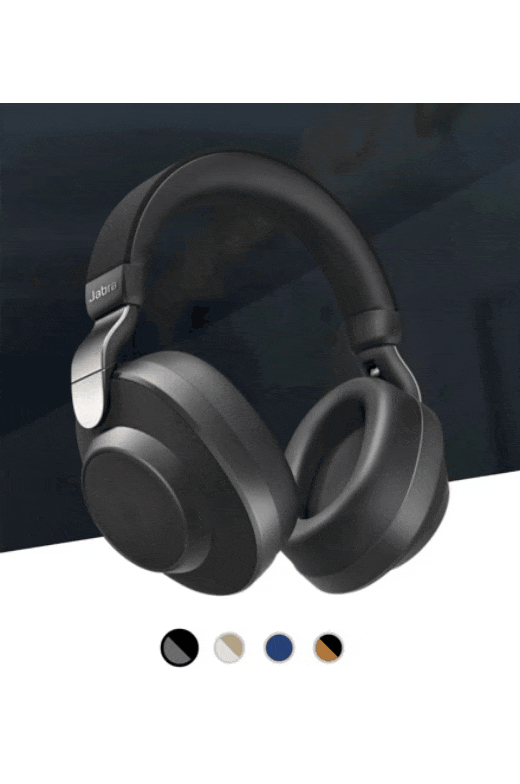 The Jabra Elite 85h comes in 4 different colors and clocks in just under $300, which makes them cheaper than both Bose and Sony.
The reality is that Active Noise Canceling Headphones are expensive. There's no way around that. They can be a necessary expense for many families like mine. The use of ANC headphones for kids or adults with Autism and or SPD is not a luxury. This technology can dramatically improve the quality of life for those with noise sensitivity. They can reduce overstimulation and subsequently reduce the meltdowns that follow.
As for the rest of the world, these are a luxury item and if you have the cash burning a hole in your pocket, you can't go wrong with the Jabra Elite 85h Active Noise Canceling Headphones. They're less expensive than the competition and in my opinion, they check all the boxes.
You can find Jabra at their website by clicking here.