I was chatting with my friends at Stark Parks on Twitter this morning and I was reminded about the new Mindfulness Walk that was completed a few months ago.
This is a walk through nature and it consists of 10 stations where you can stop, self-reflect and focus on your mental health. Ten stations promote relaxation, focus and awareness, reflection, and embracing the present moment. Examples include a zen sand garden, a musical instrument, stacking stones, and a labyrinth.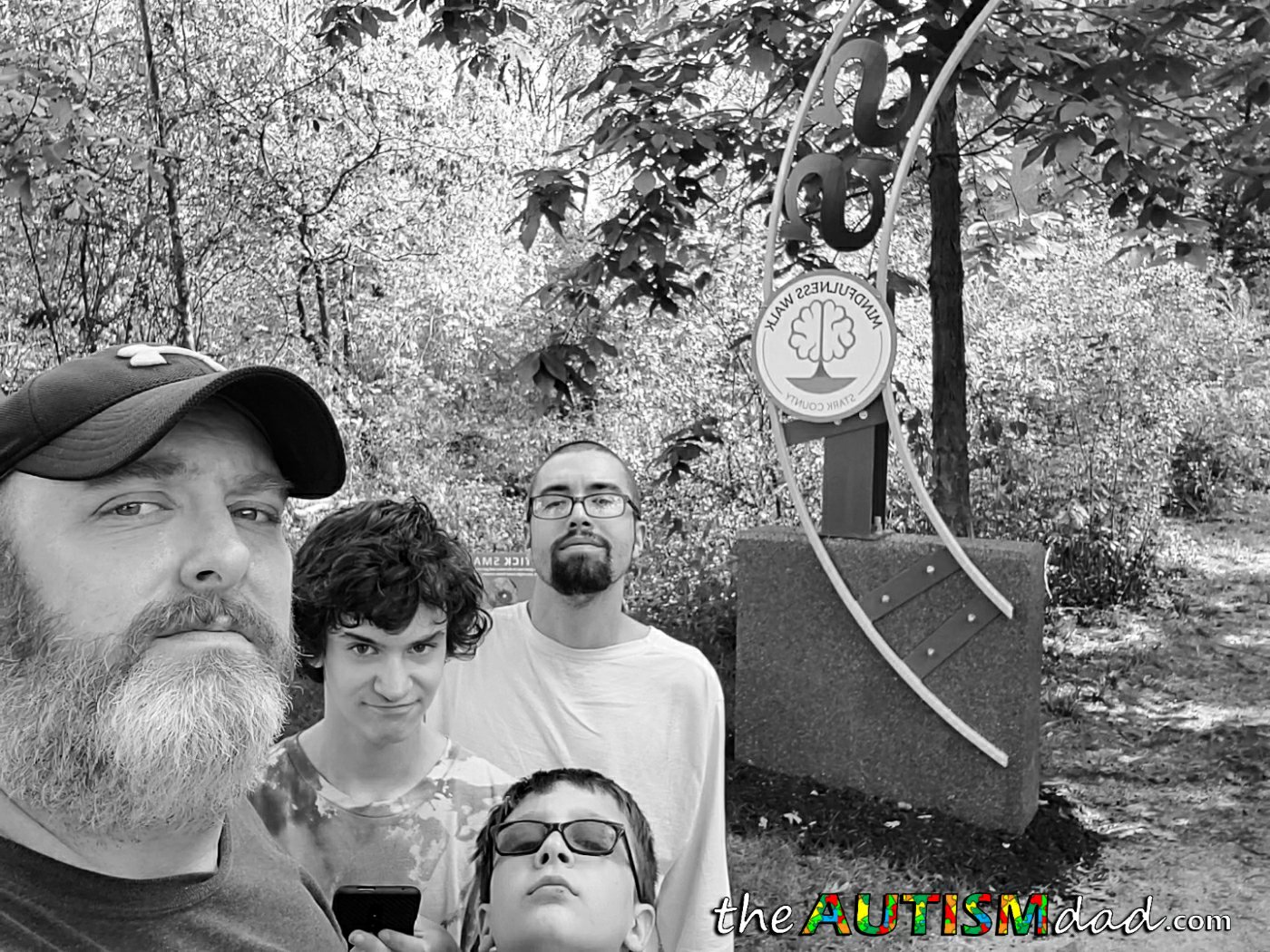 It's beautiful and I've been meaning to get the kids out there all summer but it kept slipping my mind.

I know the boys are having a very difficult time right now and I thought it might be the perfect time to help them unplug.
Everyone was excited to go but Elliott. He was very difficult for the first few minutes and frankly, was tippy toe dancing on my last nerve. That said, I'm aware that he's angry, heartbroken and confused and while we're all responsible for our choices, he's suffering. I'm cutting him some slack as I find better ways to help him through this.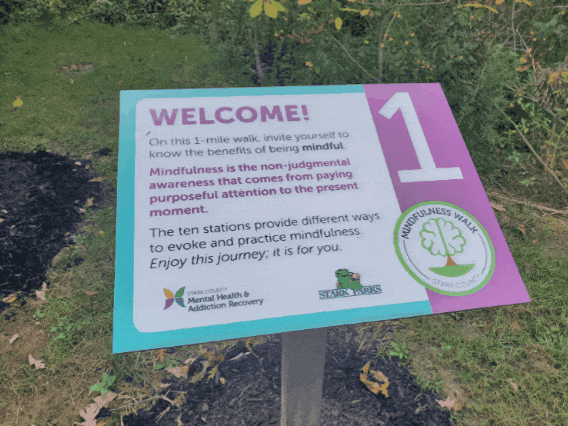 All of us agreed that this place was absolutely beautiful. Everyone, including Elliott, had a fantastic time. It took us about an hour to walk 1.25 miles. Emmett took each station very seriously and I think he got a lot out of this experience.
While they weren't allowed to play on their phones during this time, they were encouraged to take pictures if they wanted to. I love seeing how they view the world and looking at the pictures they take is a great way to do that.
We will definitely be returning and can't wait for the Fall colors pop out. ☺