I mentioned I wanted to end on a positive note and intend to do just that.
Emmett has been in a lot of physical and emotional pain. The emotional stuff has led to more physical pain in the form of fever disorder related mouth sores. He's been doubly miserable for over a week now.
The good news is that it looks like we may be nearing the end of this cycle. The bad news is he's still in a lot of pain.

This weekend, Emmett and I worked together on a new puzzle. I think I talked about that yesterday a little bit. Anyway, it's proving to be an amazing distraction and he's completely enthralled. This kid spent almost the entire afternoon working on this thing. It's 1000 pieces and that's the biggest he's taken on this far.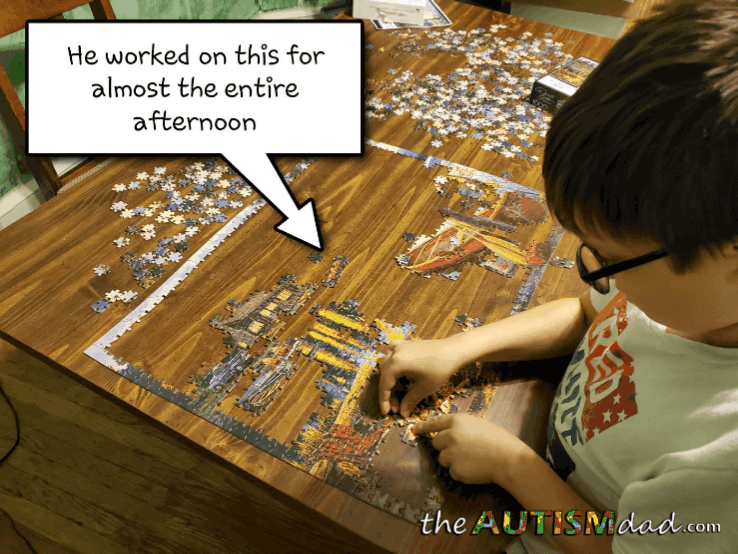 He's totally owning it though and has made serious progress. I've helped but he's hands down the biggest contributor here.
I'm going to need to figure out a budget for these puzzles or maybe a sponsorship because he's knocking these things out pretty quick.
It's a very positive way to channel his energies right now. He's currently spending more time on these puzzles than his phone and I love that.