We've had a pretty good day. There have been some challenges but we made it through. I wanted to share a couple highlights from today before I go to bed.
First of all, I was able to set up a temporary area in my bedroom, where I can record podcast episodes and interview guests remotely.
The equipment is relatively basic but the recording quality will be increasing significantly moving forward. Also, I thought it would be cool to help my kids find their own voice and create regular or semi-regular episodes with each of my kids. All have expressed interest but Emmett is all in.

Today he was practicing using the equipment and figuring out his voice.
My thought is to create shorter, weekly episodes with my kids, on a rotation and help them to express themselves or talk about topics of interest. These would be short, maybe 10 minute shows but if done right, I feel like this could be really positive for those who wish to take part. ☺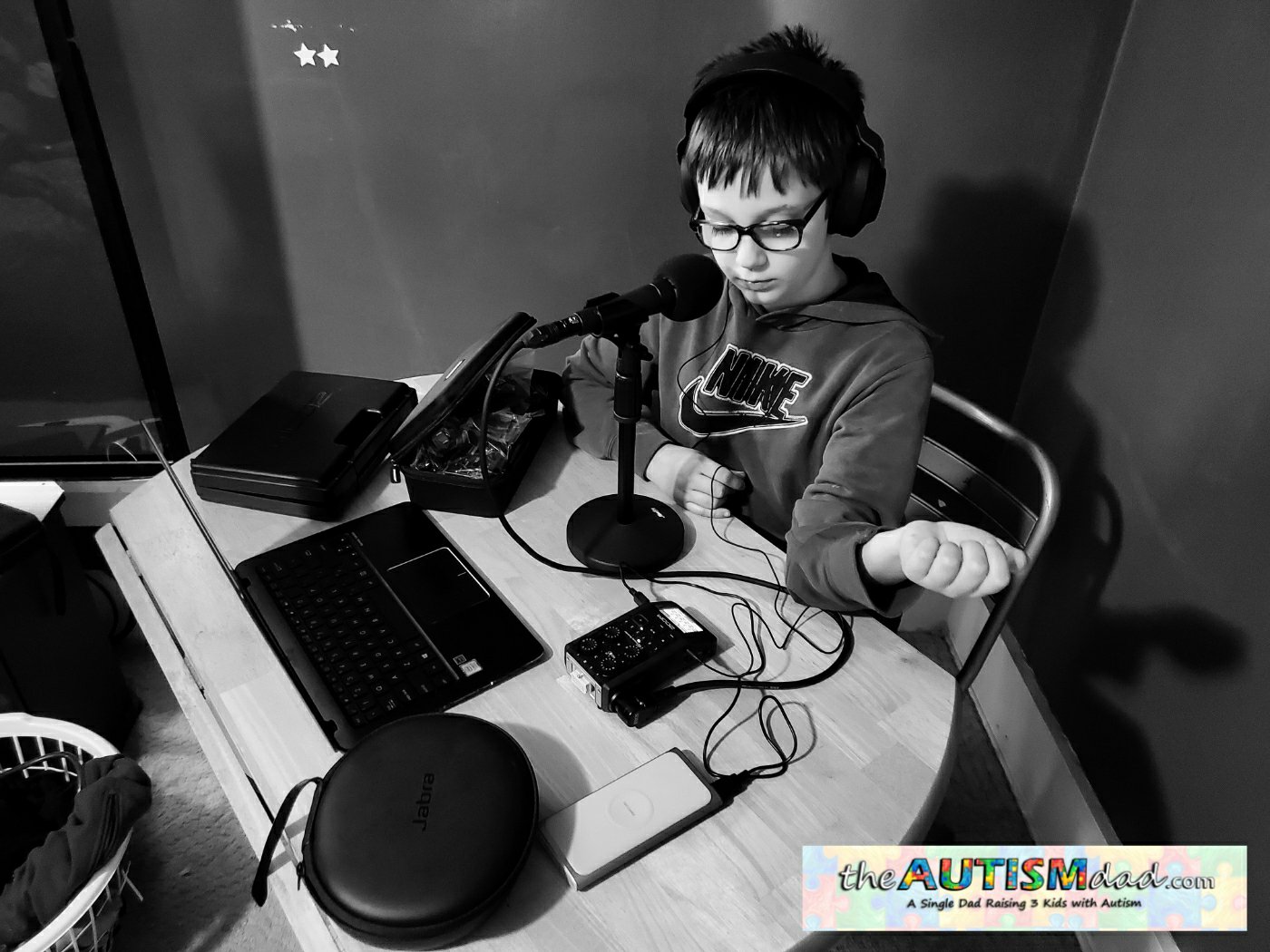 In other news, Emmett and I finished the 1000 piece puzzle we've been working on for the last week or so.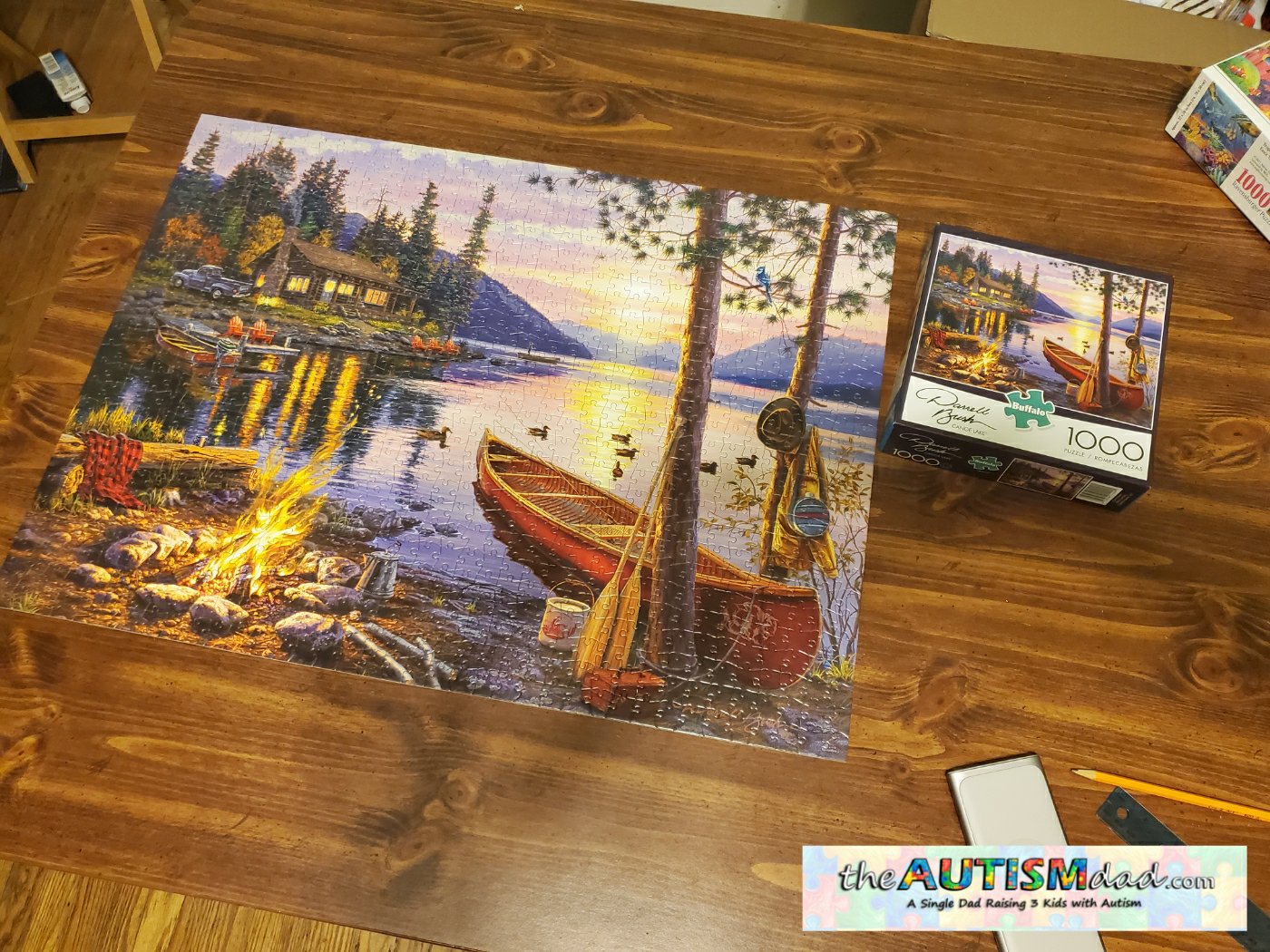 Since this was finished, we were able to start a new one. Emmett was pretty excited about this new one we started working on tonight. It's got a ton of puppies in it and he really likes it.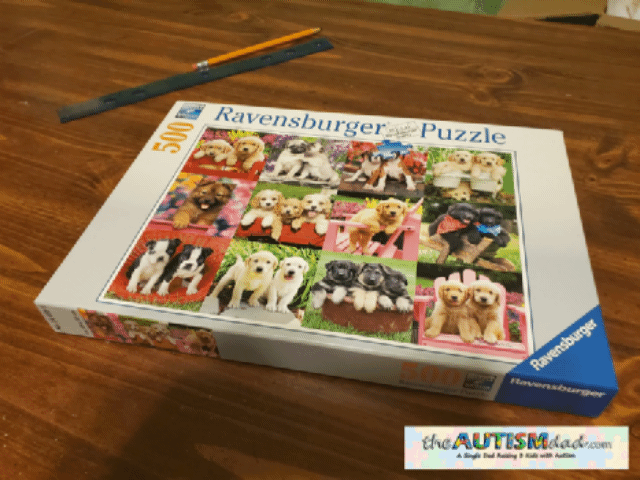 We made some progress already and will spend more time together on it tomorrow after school. We tried roping in Gavin and Elliott but they've both been pretty quiet today. I'm not excluding anyone from this post, it's just the Elliott and Gavin kept pretty much to themselves.
I didn't want to push them too hard. I thought it was best to let them sorta do their own thing.
Lastly, I took the easy way out for dinner tonight. Giant Eagle has their own version of DiGiorno pizza and it's only $3/each. The kids actually prefer the Giant Eagle version and I prefer the price. ☺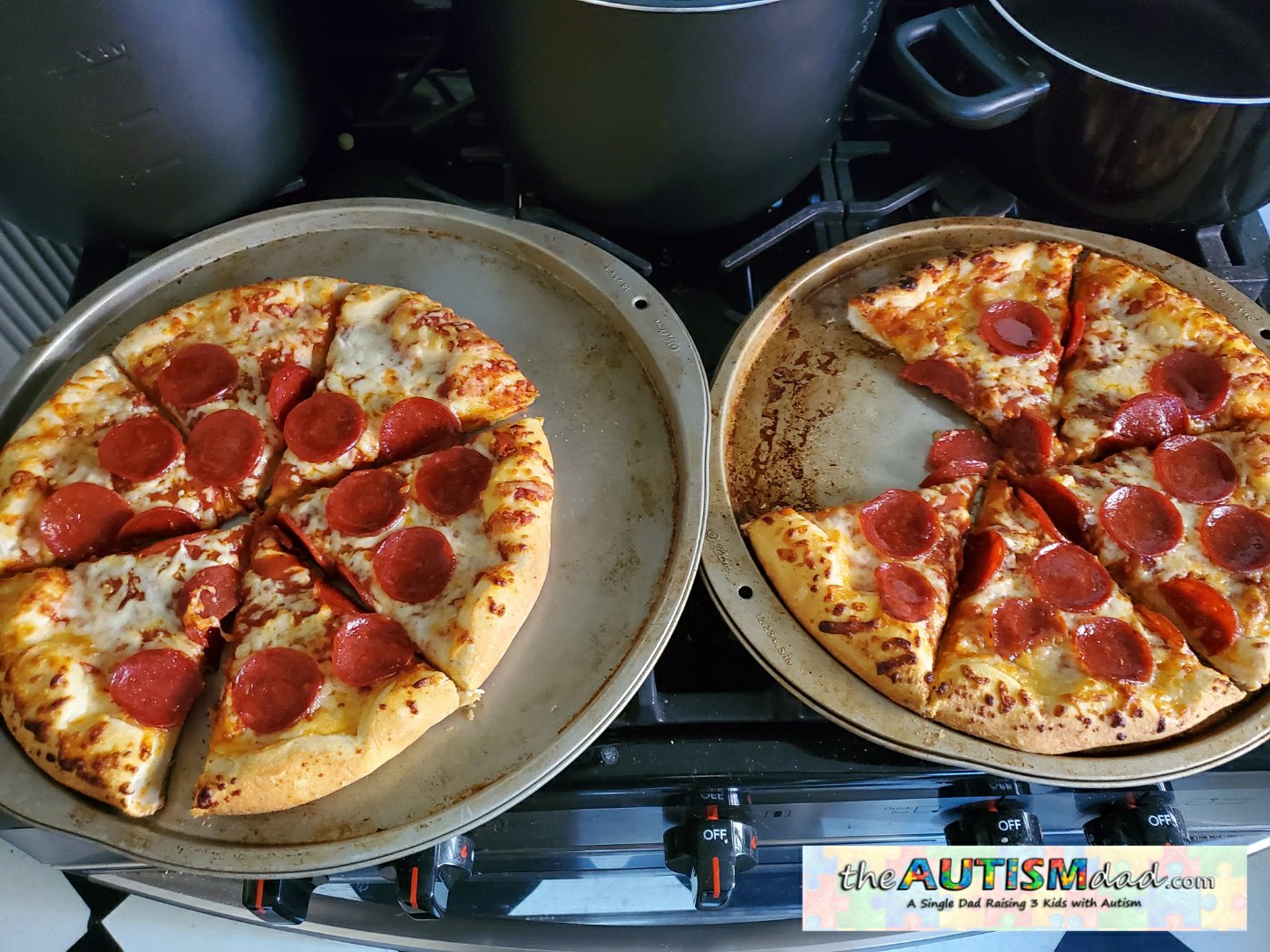 Anyway, we had pizza for dinner. I had one small piece and then my smoothie. I'm really trying to make better choices.
Overall, it's been a pretty good day and I'm incredibly grateful for the victories we are able to celebrate. ☺