Emmett has been sleeping in my room since his mom left. He's afraid that if he's not right there, he could wake up and I'll be gone as well. There's no way to really navigate this in the short-term and it's going to take time and patience for him to heal.
That's said, he informed me last week that he wanted to be back in his own bed this week. Originally, his goal was the end of the year and we're working in therapy to help him through this.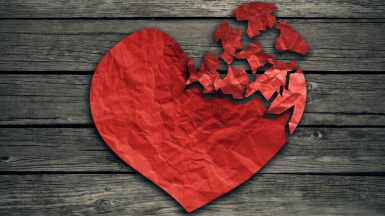 Anyway, this past weekend rolls around and he begins having tummy aches again. I figured it was anxiety related but wasn't sure about the specifics. Turns out that he was okay moving his clothes back into his and Elliott's bedroom but the idea of not being glued to me at night was a step too far.

He was afraid to tell me cause he thought I would be mad or disappointed. He knows that I believe it would be best for him to be in his own bed at night and that this arrangement is temporary. That being said, it's heartbreaking for me that he feels that way. I'd never be angry or disappointed in him over something like this. I'll do what's best for him period and having him in my room at night doesn't bother me. If anything, there is some comfort for me as well because there's not much I can do to make these guys feel better. This is something that provides him with the comfort and safety he needs to survive right now. It feels good to know I can provide that for him.
I am fully aware that some will cast judgment because of how I'm handling this and are more than happy to share their views publicly, but I'm doing the best I can. I'm not thrilled to hear the awful opinions of the trolls, and how do I put this delicately? They can fuck off. ☺
In all seriousness, there's no road map for this. I'm not trying to enable anything and I'm working in tandum with the kids therapist to navigate this. None of this is ideal but we're doing what is necessary to make it through the day. Things will get better as we move forward. I'm totally confident of that.