I wanted to get this out there while I was thinking about it. I'm working with Gavin to better focus on life outside of his phone screen and missions. That's a difficult task because Gavin has a few challenges in his life that makes things complicated but thankfully, Gavin is the most agreeable person I've ever met and he's willing to make some changes.
One of the things that I want to do is get him using his brain in different ways.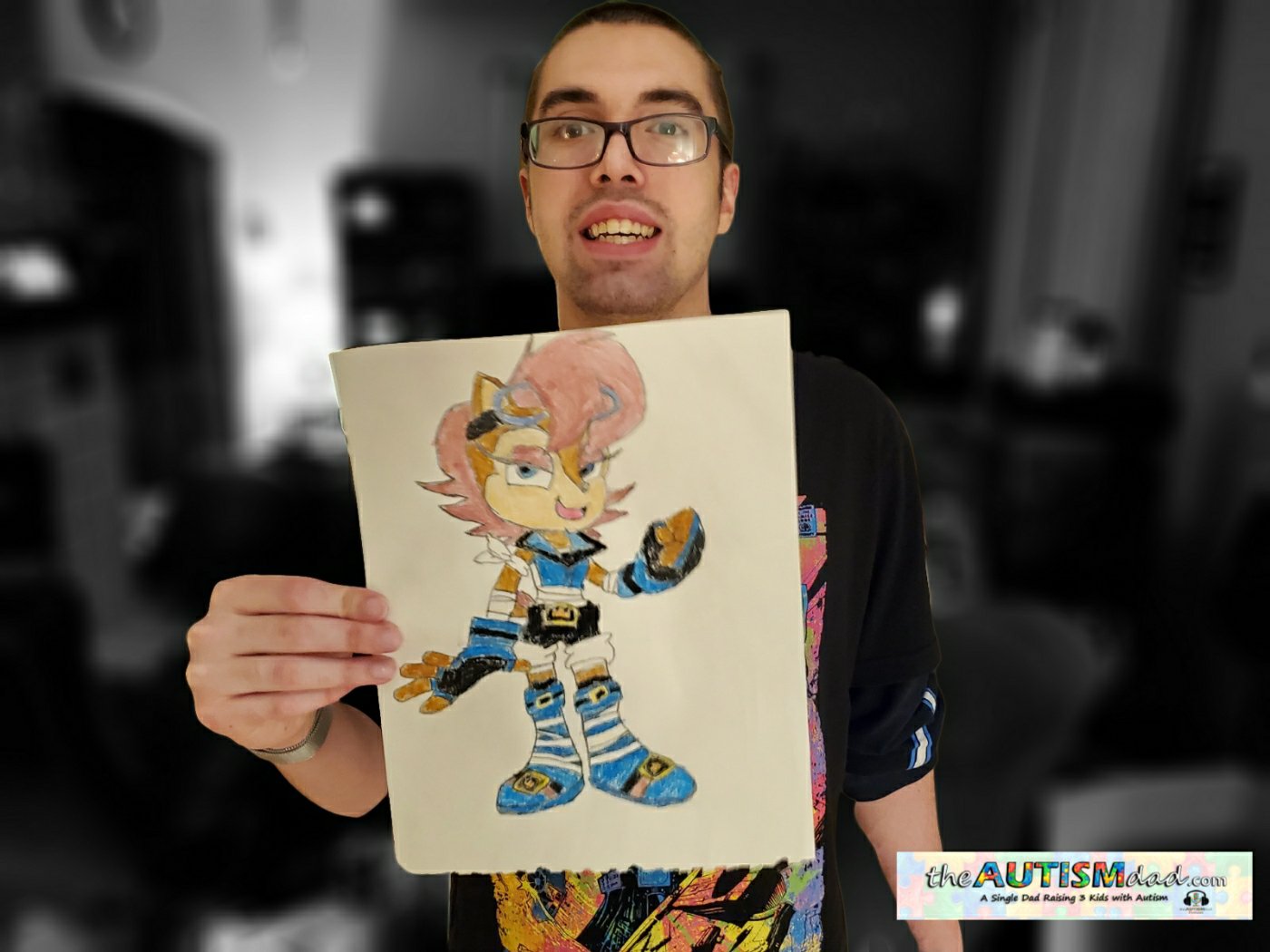 I'm putting a focus on reading, writing and art. These are all things Gavin enjoys doing and even has some talent there as well.

Yesterday, he spent part of his day drawing. He found a picture that he wanted to draw and then freehand sketched his own version of it. It's not a one for one copy because the picture he was looking at was very small and he had to scale it up. That's not necessarily easy to do.
I think he did a fantastic job and it's nice to see him exploring some of his talents. He's also very big about sharing his art with others. I made copies so he could give one to his mom and grandparents. I'm sure he'll leave one with his therapist as well. He's got tons of art on the door to her office.
He's so proud of this one and I'm proud of him.
I was asked to take a picture of him holding his masterpiece because he's likes to brighten people's day by sharing his pictures.. Hard not to love this kid.. ☺