There's so much going on right now and our lives are on hold in many ways. The stress is getting to all of us and it's quite common for me to hear the kids fighting throughout the day.
They are so overwhemled by everything and I just don't know how to help them purge some of that stress and anxiety.
Anyway, I wanted to share this because it made me so happy to see. I was working and when I realized how quiet the house was, I went to check. I wanted to make sure everything and everyone was okay. It's not a common occurance for the house to be quiet during the day.

When I walked into the living room, this is what I found.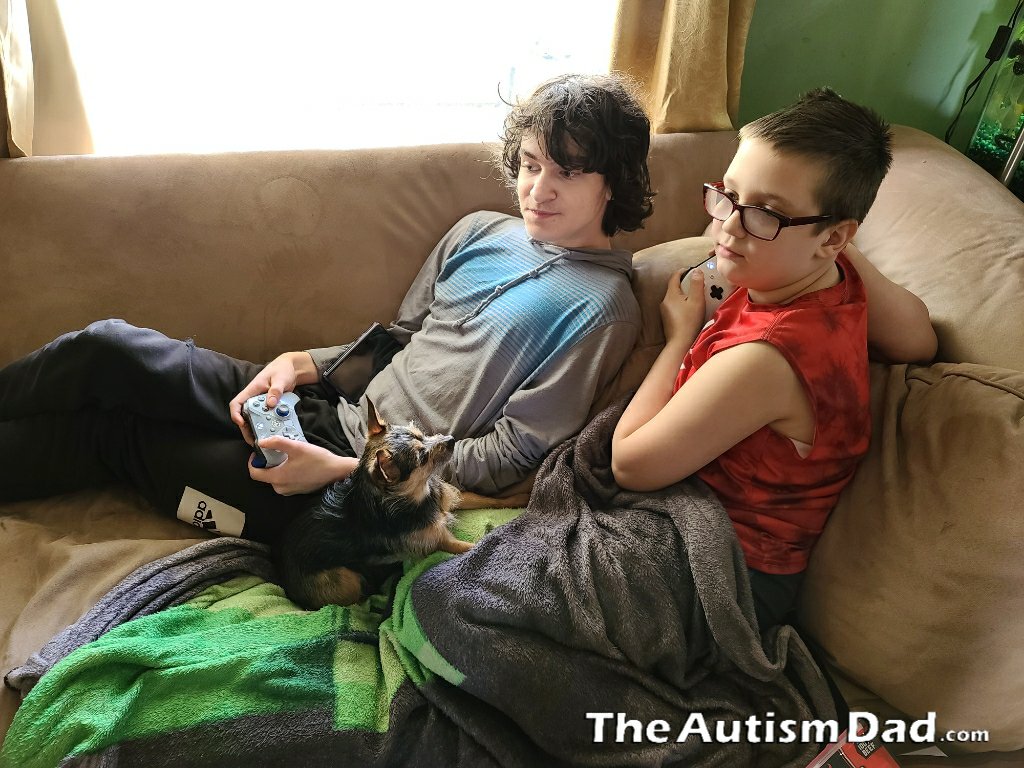 Elliott and Emmett were actually getting along and playing a game together. It was really nice to see this, especially after the more challenging week we've had.
It's so important that I remember to focus on the positive because there's so much negative swirling around everyone because of COVID19 and it's easy to miss the glimmers.