The boys and I have been working on setting up a fire pit in our yard. We're cleaning out the back half, and building an area were we can spend time together and sorta feel like we're escaping all this insanity.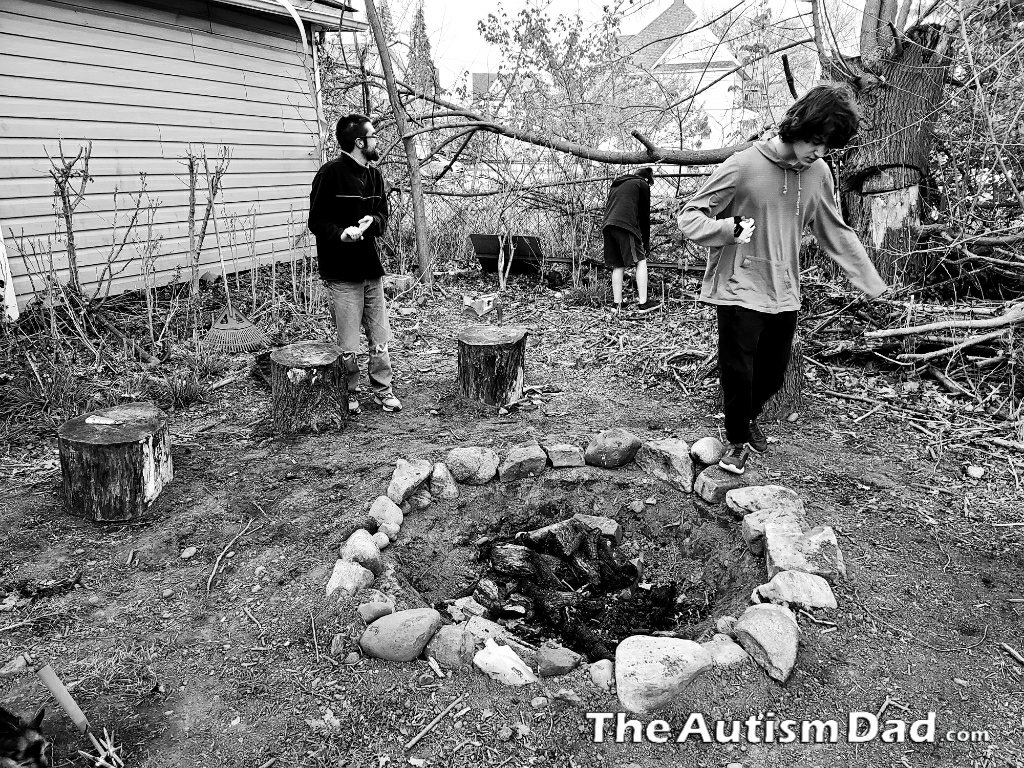 Our first planned fire is this Friday. We have to register with the city and wait 48 hours before using it.
We have some food to cook over the fire and the kids are really looking forward to seeing all their hard work pay off. It's still bittersweet because there are four seats instead of five but that's okay. We decided this would our guys spot. Maybe we'll add a fifth seat for when the pandemic is over and their friends come to visit again.

I'm looking forward to having something to do with the kids, in our yard, that's fun and safe. It's something that has to be planned in advance and that gives the kids something to look forward to. We still have a ton of seasoned fire wood from when the tree falling on our house a couple years ago.
As we continue to clean things up, the boys are feeling a sense of pride and ownership. That's a very poritive thing in my book because we're making the best of what we have and that my friends, is an invaluable life lesson.