I just want to say thank you to Warner Brothers for sending my kids this media box, including a Blu-ray of the new release of #Scoob and some promotional swag. The kids were so excited and surprised.
We've actually seen Scoob when it released on digital a little while back and it was awesome. Totally a family friendly movie that everyone will enjoy.
As a kid, I lived on Scooby-Doo and it's so cool to see this get a 2020 update.

In Scooby-Doo's greatest adventure yet, see the never-before told story of how lifelong friends Scooby and Shaggy first met and how they joined forces with young detectives Fred, Velma and Daphne to form the famous Mystery Inc. Now, with hundreds of cases solved, Scooby and the gang face their biggest, toughest mystery ever: an evil plot to unleash the ghost dog Cerberus upon the world. As they race to stop this global "dogpocalypse," the gang discovers that Scooby has a secret legacy and an epic destiny greater than anyone ever imagined.
We're watching this again today and it will be a very pleasant change from the monotony of COVID19 lockdown.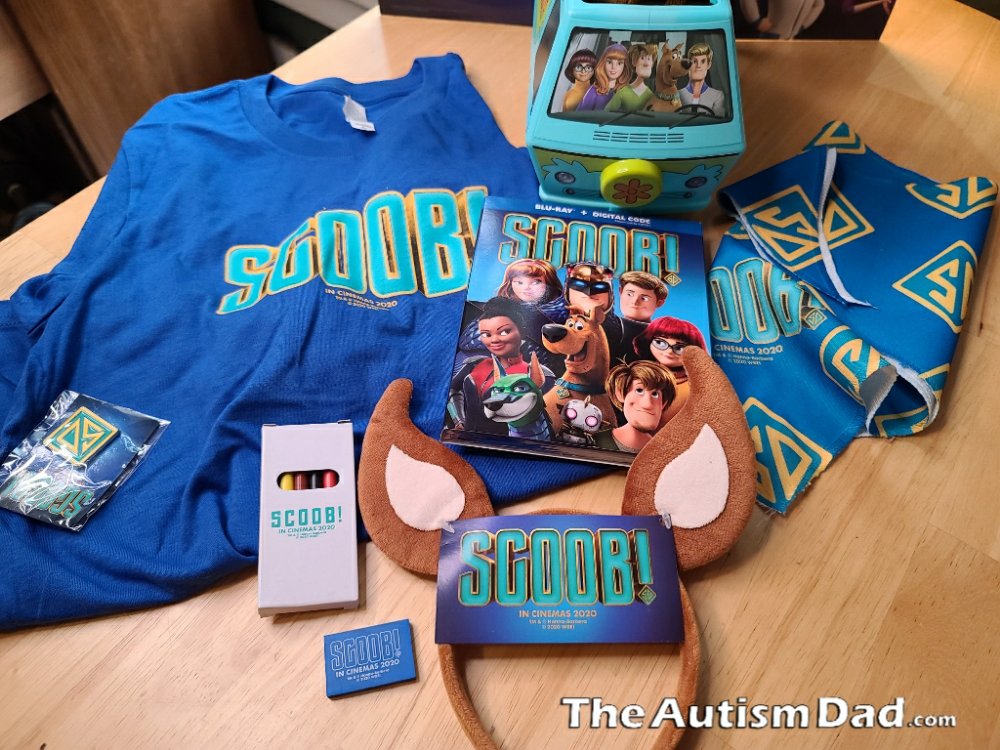 On a side note, believe it or not, Emmett has claimed the shirt for himself and he is actually wearing it. I'll try and update with a picture later on.
Facebook – Warner Bros. Entertainment
Twitter – @WBHomeEnt
SCOOB! is available on DVD, Blu-Ray and 4K UHD on July 21st.