I have lived through a day that was full of Autism. That shouldn't be surprising, as all three of the boys, and probably the wife, is on the spectrum.
Here's the thing.
We can get through days sometimes, and while challenging, there wasn't really anything that made the word Autism pop into my head. I don't know if that makes sense, but let's assume it does and move on.

We can also have those days where it's incredibly obvious to me that Autism is playing a huge role in everything we're struggling with that day. That's what Thursday was like for me.
All three of the boys were in rare form.
Emmett was taking everything literally, even more than usual. There was no wiggle room with him in this area, and I had to be very specific in the words I chose because he would hold me to them. It's exhausting and damn near impossible to navigate communication when everything I say is taken literally.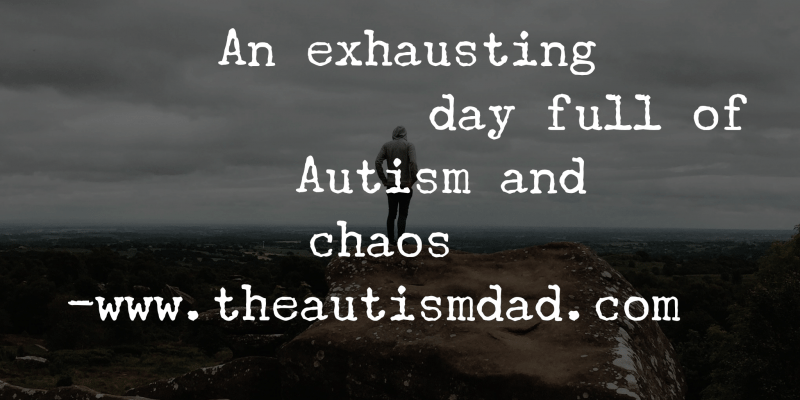 Mr. Emmett also struggles on a good day, with making decisions. Asking him to make a choice, no matter how simple or benign, almost always results in a meltdown. It was a nightmare trying to navigate pretty much anything that required him to make a decision, and I can't make the choice for him either. It doesn't work that way for him.
Elliott was melting down over everything. His anxiety was through the roof from the moment he woke up. I'm sure hormones played a role in making that worse, but anxiety was a huge component. For those who aren't aware, things like extreme anxiety can quickly result in a meltdown for kids on the Autism Spectrum.
(pg 1 of 2)