It's been a couple days since I've published anything about anything. There are a few reasons for that. The main reason however, is that I'm not doing so well right now.
I'm not sleeping and I'm not coping well with anything.
I'm overwhelmed by all I have to figure out and there's very little I can do about it. There are bills and major medical worries crushing me. Gavin's still missing medication to replace the GAMMAGARD. They still haven't figured everything out and Monday will mark his second IVIG infusion in a row that he's missed.

It's terrifying.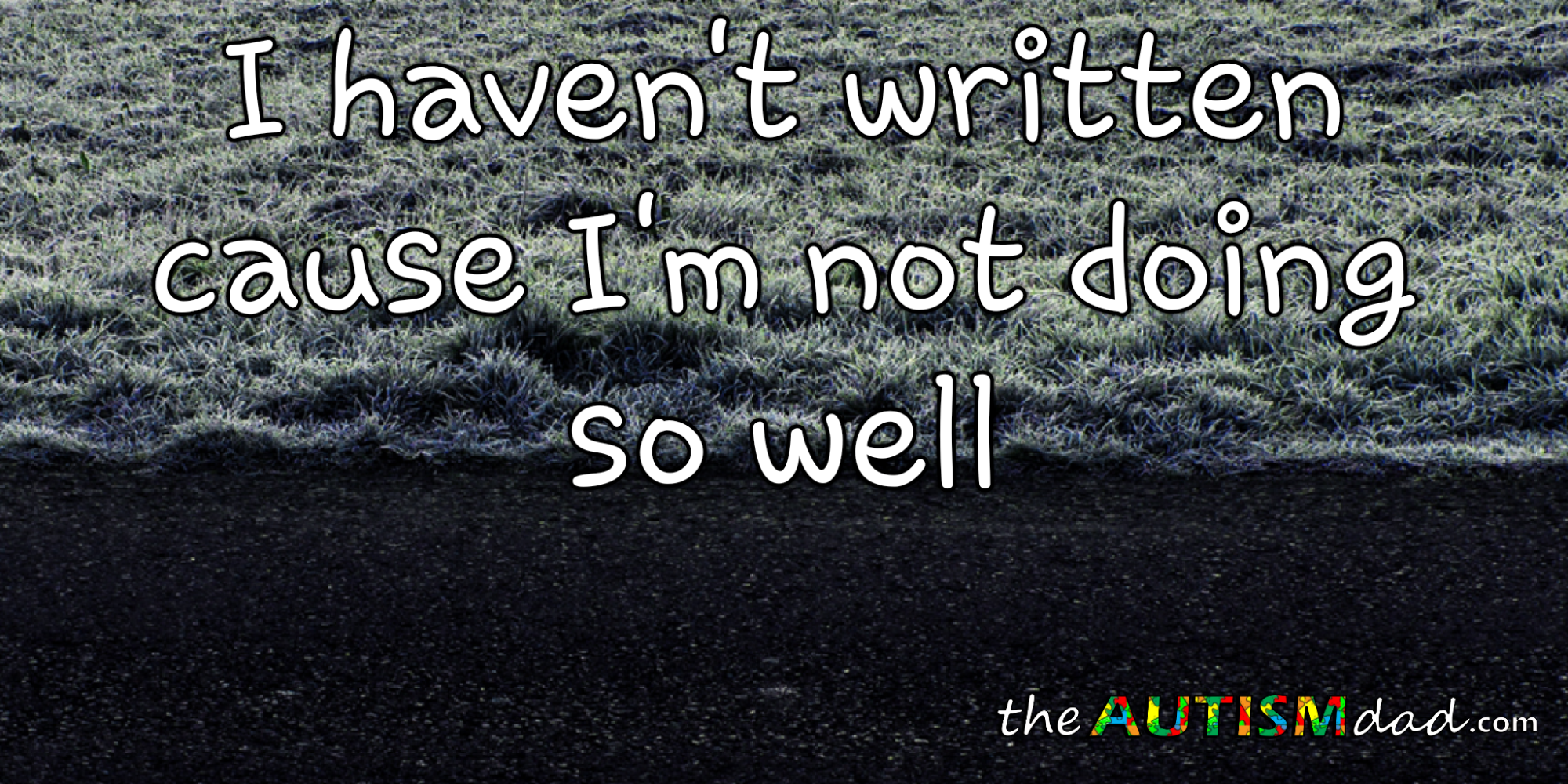 The change to his Clozapine hasn't really helped with him sleeping too much during the day. We don't know what to do with that.
I'm fighting back but I feel absolutely powerless. It's taking a heavy toll on me and I just haven't talked or written recently. Maybe this will help jump-start things again and I can process some of this shit.
It's 2 AM as I'm writing this. Lizze and I are still trying to get the kids to bed because about midnight, some asshole fired off cannon.
That's right, a cannon. They aren't firing cannon balls or anything, so it's not a safety thing. This guy just packs it and fires it off without a projectile. I know it's a cannon because it's a known problem and the police haven't been able to catch this guy in the act or even find him as far as I know. We haven't heard it in awhile but it's unmistakable.
It shook the entire house, set off car alarms and freaked the kids out so much, they won't go to sleep.
It sounds and feels like a bomb went off.
I don't know where it's coming from but if I did, I'd direct the cops there myself. It's scary enough when it happens during the day but at night, it's worse.
I'm trying. I really am, but it's not getting any easier and I'm burning the candle at both ends. That's not going to work for long.