I've been a voice in the Autism community for almost a decade. People have gravitated to me because I say what they're thinking without them having to say it. I don't judge those with differing opinions and I never force my views on anyone else.
I love taking the pulse of the community by publishing polls designed to help people get a better understanding of what others in the community are experiencing.
Someone had responded to one of my many polls by telling me that it was an awful question for me to ask.

That awful question that was asked was Do you ever miss your life before Autism? Why shame me for asking it or others for answering it?
Feel free to answer the poll below.
[totalpoll id="46574″]
The question is simple and I would imagine that if we all did some soul searching, we would be able to recall moments where we were so overwhelmed that we missed when things were simpler.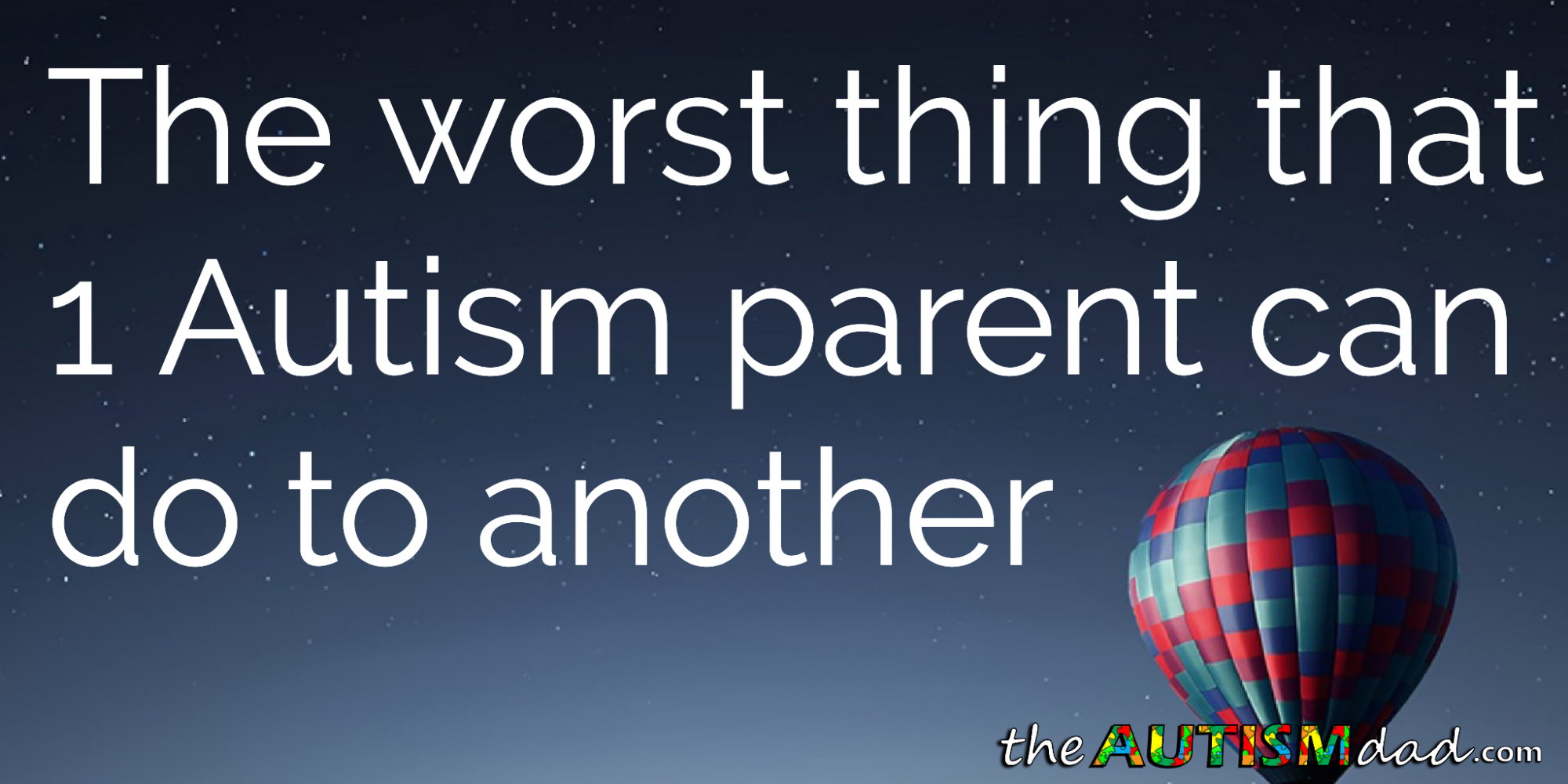 Maybe that doesn't apply to everyone and I can accept that.
Autism can and will impact different families in very different ways. Autism is a profoundly dynamic condition which means that while two people may share the same diagnosis, they can be impacted in very different ways. There's almost always some overlap but people with Autism are just as unique as their neurotypical peers.
After that little lesson in Autism 101, we can take what we just learned and practically apply it to our everyday lives.
It stands to reason that if each person with Autism can be impacted in profoundly different ways, the challenges that each family faces can be different as well.
After almost a decade of dealing with the public, one of the most frustrating things I still come across is judgment within the Autism community itself.