To make matters worse, the shooter knows we called the police now there's fear of reprisal. For obvious reasons, I'm leaving out discriptions and details because I'm not stupid. The cops did absolutely nothing. I saw the gun in his pocket. My neighbor saw him with a gun and the whole block heard the gunshots.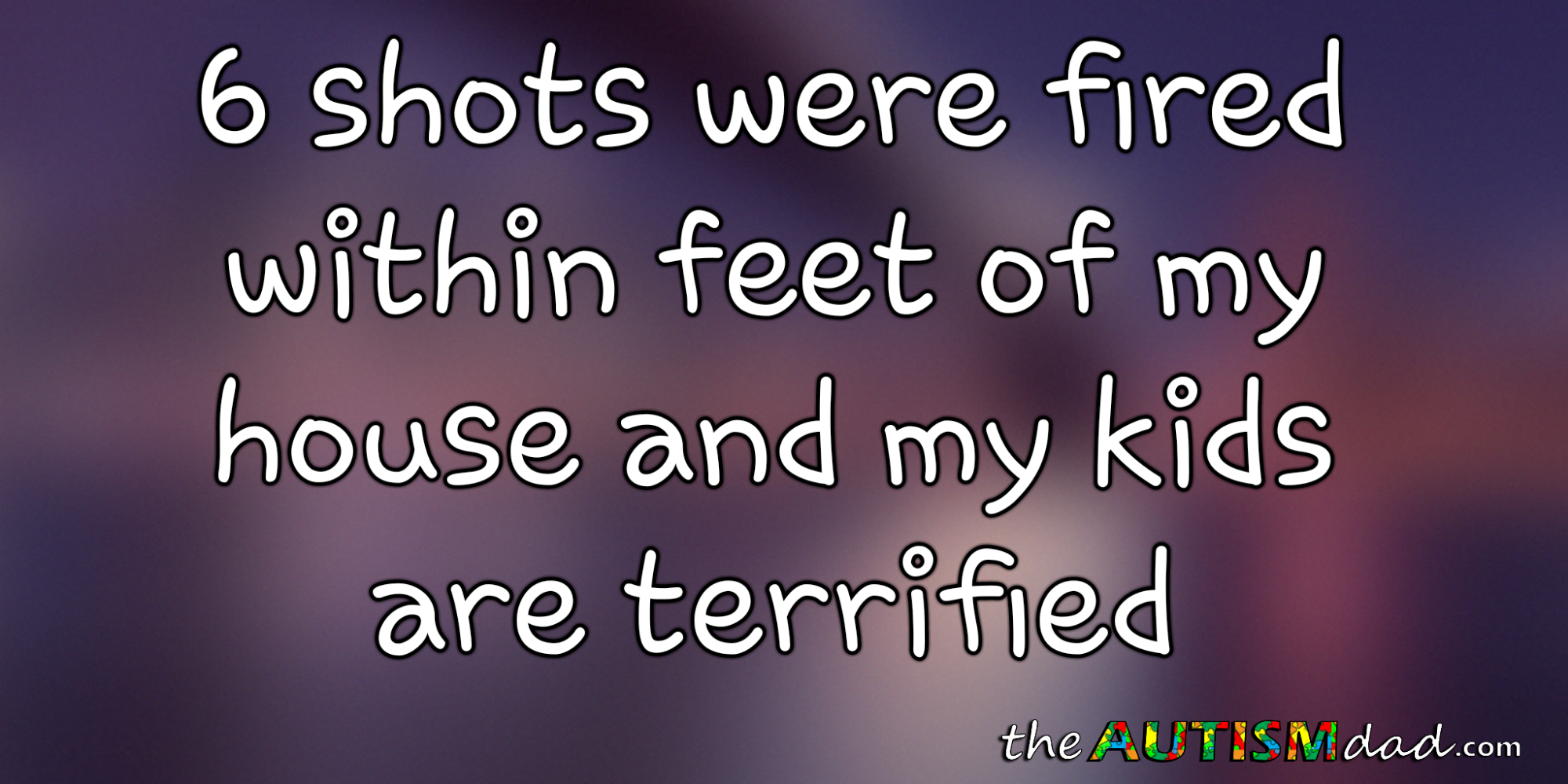 I'm not a huge gun person and I'm quite ignorant in that regard but I'm pretty sure what I saw was revolver. That would account for the six shots and no shell casings. I'm so angry because this person fired six rounds within feet of my home. I didn't see any obvious signs that our house was hit but in the moment, I was more concerned about making sure this asshole was caught.

Someone could have been seriously injured.
We're left trying to calm the kids and convince them that everything was going to be okay. Elliott happened to be walking down the stairs and past the window overlooking the alley where the shots were fired. He was right there as it happened and he's freaked out. Emmett and Gavin both heard everything but were in their rooms on the opposite side of the house.
To make matters worse, I learned that there are a couple other major problems in our immediate neighborhood, that I hadn't been aware of.
I'm trying to be careful what I say because I need to think about safety. The truth is, we will never be safe as long as we're here. The kids are scared and they don't handle that like their neurotypical peers would handle it. They perseverate on the thoughts of fear and it very quickly spirals out of control.
There aren't even words to explain how I'm feeling tonight. It's after 2 AM and I can't sleep because I'm so worried.
I consider us very lucky because no one was hurt. None of my neighbors were hurt either and that's definitely a positive thing. At the same time, it feels like law enforcement failed us and we were once again left to our own devices.
I feel absolutely powerless and that's a horrible, horrible feeling.
Lizze and I have to put a major focus in relocating. I have no idea how we could make that happen but it has to happen and happen sooner rather than later.