Things are looking worse and worse in regards to our homeowners claim for the storm damage from a few weeks back.
I got the estimate for the cut-up and removal of the tree this afternoon.
Putting everything into perspective here for a second, we have a minimum of $1,700 worth of repairs to fix the physical damage to the house and we're looking about $1,500 to remove the tree.

That's a minimum of $3,200 total and likely a bit more because they haven't been able to ladder the house in order to fully inspect the giant hole in the outside wall, exposing the attic.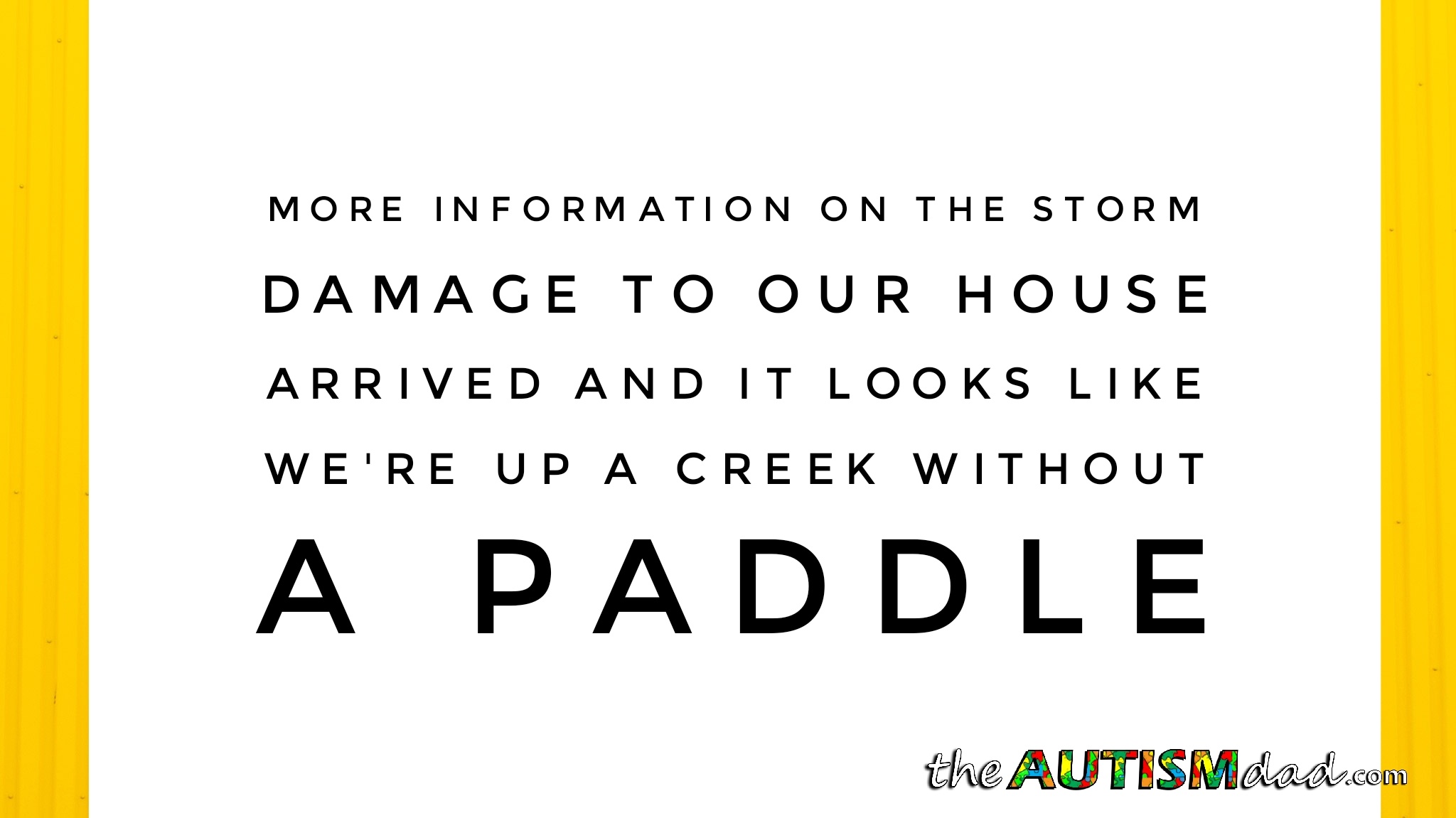 Anyway, right now, the total insurance payout is about $1,032. The math isn't looking good for us.
Once we get the tree removed, insurance will come back out and better examine the damage and get a more accurate number but I don't foresee there being more than a few hundred dollars difference.
Between our deductible and depreciation on the damaged property, we're up a creek without a paddle.
I didn't realize that they depreciate things in a homeowners claim for storm damage like this but this is only the second claim we've ever had to file.
Even if we manage to cut-up and haul away the tree ourselves, we still fall way short of the estimate for repairs to the house. On the plus side, I'd be able to finally get my lawn mower out of the garage. It's been stuck in there and I have no access to it cause of the tree is blocking the door.
I need to call and touch base with the contractor to let him know what we're looking at right now. Maybe there are things we can choose not to fix. We have to fix the giant hole for sure but maybe we put the rest off until the Spring.
No matter what, we're going to end up falling short but until we get the tree removed and the insurance adjuster out here, we won't know how bad it's going to be. Perhaps I'll be pleasantly surprised. I'm not holding my breath but it's always a possibility.
We just need to see what happens and go from there. Whatever happens, we figure it out somehow.
More so than the financial aspect of this alone, it's just stressful to have this looming, especially with everything else we have going on. It's one more thing weighing heavy and I don't know how much more I can take.
With all that said, it could be much worse. In world where people have lost everything to storms, we are really lucky.