The temperature in the house had already dropped over 10°F and took us into the 50's. it was pretty fucking cold. We were making the best of things and putting to use a really nice space heater that Honeywell sent out a few years back for me to review.
We weren't sure how bad things were going to get before they got better.
I was getting ready to go walking and then pick up the kids from school, when Dominion showed up.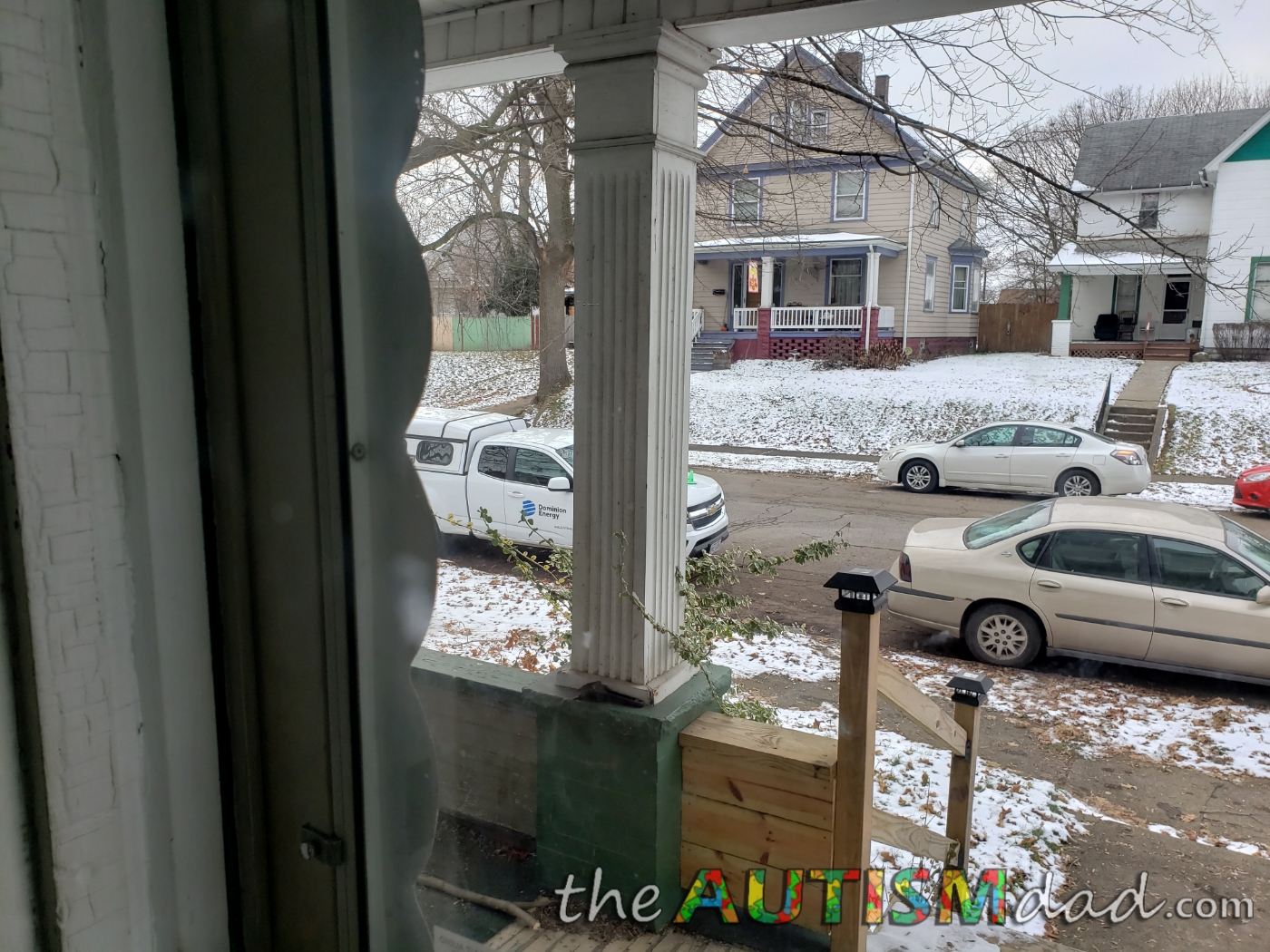 While they screwed up by shutting us off in the first place, I have to give them credit because they fixed things pretty darn quick.
Our Vivint Smart Home doorbell camera captured the shutoff at 10 AM and they were back out to fix their mistake at 1 PM. All things considered, that's pretty fast and we're very grateful for that expediency.
The boys will come home from school and be blissfully ignorant of this little hiccup. It's a relief because they would worry and become extremely anxious. For that matter, Gavin didn't even realize anything was wrong. I'm not sure how he didn't notice but he didn't.
I guess we'll simply count our blessings on this one. ☺