Yesterday Gavin told me something and it's really concerning for a number of reasons. I'm just going to get into what he told me and then discuss the reasons for concern and what we can do about it.
Out of nowhere, Gavin approached me yesterday and wanted to tell me something. I had assumed it was about a game or something and was not paying a great deal of attention. The next words out of his mouth were "I keep having thoughts of stabbing you guys". That got my immediate and undivided attention. I remained calm and asked him to explain a bit more about these thoughts. He gave me the following example: when I'm washing the dishes and cleaning a knife, I think about what would happen if one of you guys accidentally walked into it.
In that moment, I'm trying to guage whether or not he's talking about intentionally stabbing one of us or if he's worried about accidently hurting someone while washing a knife.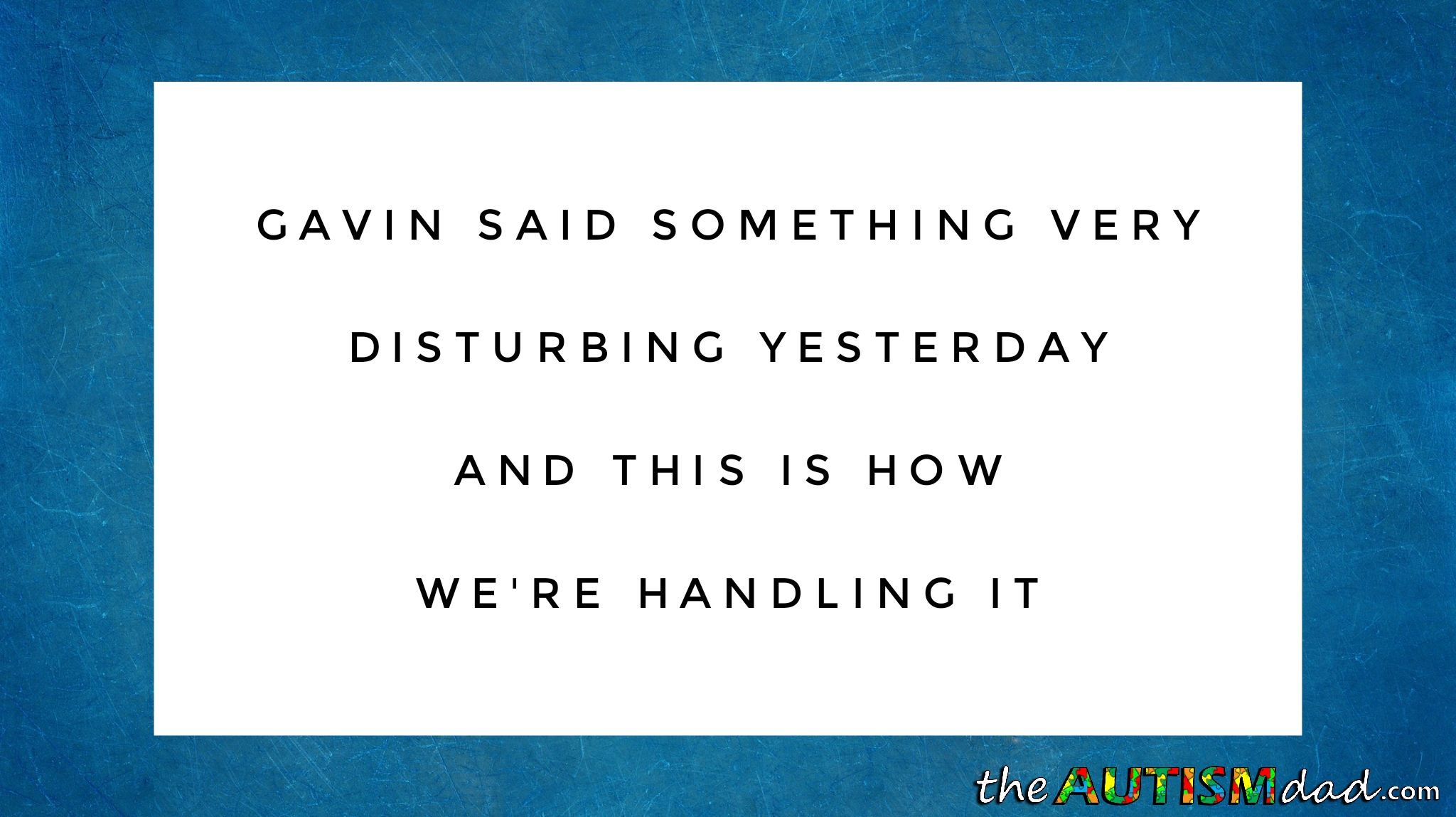 Neither one of those things are good scenarios but if we're being honest, thinking about intentionally stabbing us is significantly more concerning.
Gavin's very scattered and not well spoken. It would be easy to misunderstand what he's trying to say because his communication skills are that of a 4 or 5 year old. It's also very easy to put words in his mouth and we don't want to do that. I listened to what he had to say but didn't ask him a whole lot because we need his therapist to have first crack at him.
This isn't the first time we've run into things like this with Gavin and we have to be careful how we approach it. If we make Gavin feel like we're upset with him, he's less likely to be honest with us about his thoughts. We need him to be honest with us and so he needs to feel safe doing so.
Do I try think Gavin's going to stab us in our sleep? No, I don't. If I did, he would be removed from the house immediately. We've had to make decisions like that before.
That being said, we still need to explore this in therapy and make sure these thoughts aren't actually voices telling him to do things. That would be a major problem.