Gavin's becoming more and more involved in his imaginary worlds. I don't know if he's having more hallucinations or if he's more vocal about them. We don't know what's what right now.
He's officially off the Clozapine, and the half-life is pretty short, so it's moving its way out of his system.
While this potential increase in schizophrenic symptoms is concerning, it's more annoying than anything else. I say annoying because he's talking about it a lot and that gets old. His hallucinations aren't getting darker or more violent, and that's a good thing.

He wants to fill Dr. Pattie in on all his adventures at therapy tonight, and I think that's a great idea.
Once the dust settles, we'll have a better idea about adding a different antipsychotic, but right now, we need to let him be. He's beginning to withdrawal from Benztropine today. That's not a huge deal, and we're not expecting any complications with that.
We're helping Gavin to manage this with some level of independence by making sure he knows what medication to pull from his pill packs. We double check, but it's essential he knows what he needs to do.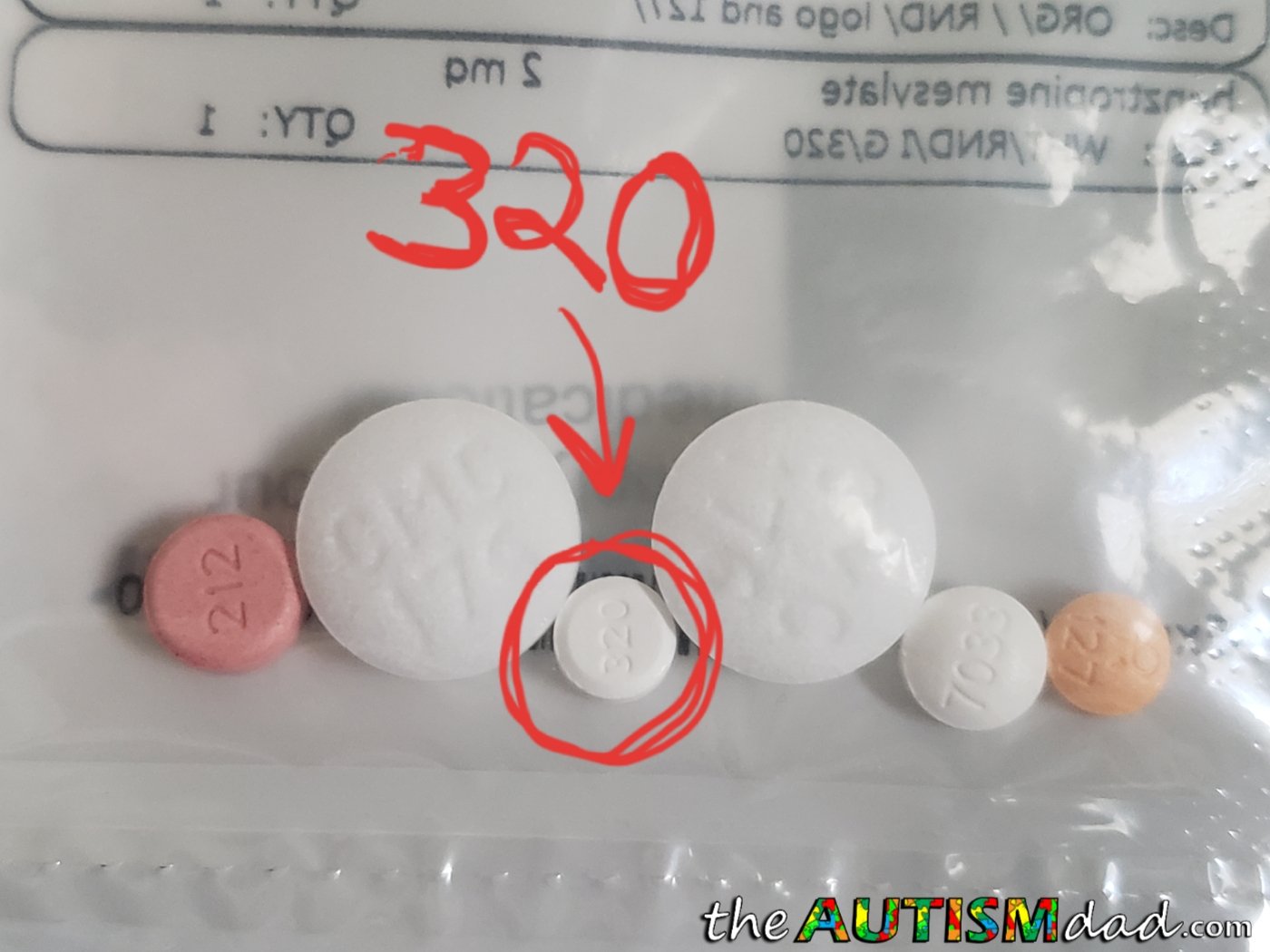 I printed out a large copy of this picture, which tells him what pill needs to be discarded. So far, he's doing a great job. We'll continue to double check, but this withdrawal process is pretty short.
We're hoping that removing these medications will improve his overall quality of life. We know there may be a trade-off, but it's yet to be determined if we need to address anything.
Medications, especially hardcore medications should not be taken lightly. We are cautious and work directly with his specialists on any medication-related changes. If handled responsibly, medicine can be an invaluable tool, used to improve someone's quality of life.