As with any family, we have to learn to adapt. Today is no exception. In fact, today is proof of that.
The boys are on edge for a number of reasons, one of which is that school starts in the morning. They're excited but also nervous. Poor Emmett is afraid that he's going to have to tell his class that he's from a broken home. His words, not mine. I've assured him that's not the case. He's doesn't have to tell anyone about anything.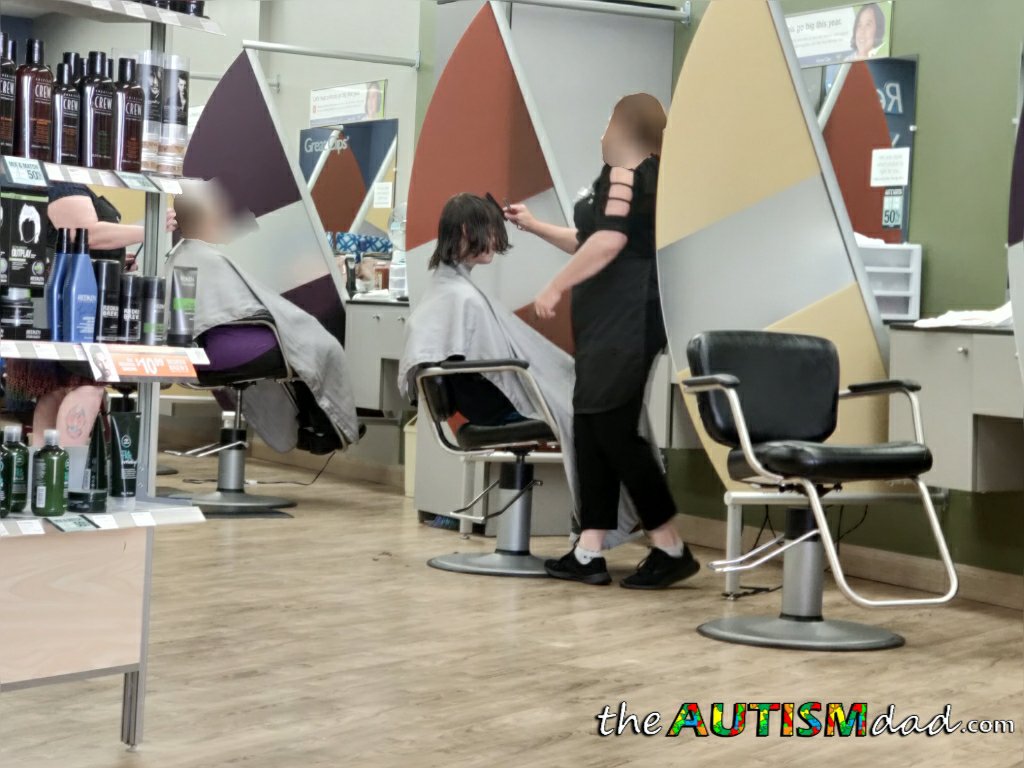 One of the reasons we prioritized the trip to Cook Forest was because we wanted them to have a major event that was positive and could be something they could talk about if they wanted to..

I've already talked to the school about everything and they will make sure that nothing gets brought up. Emmett was worried because every year, they write a paragraph or two about their summer. He's afraid that in order to be honest, he has to write about him Mom leaving.
That's a heavy load for any child to carry.
Anyway, the whole point of this post was that because they were getting anxious, we had to adjust our plans a bit.
Haircuts needed to happen and that was the major accomplishment for this morning/afternoon. Elliott was not happy about having to do this but he ultimately did well, as did Emmett. They both look amazing and the plan is now to go to Pattie's shortly, then stop by the school so Emmett can meet his new teacher. On the way home, we will have to stop at Walmart and grab the last of their needed supplies.
I think it's down to food for lunches and new lunch boxes. They still need backpacks but I'm not sure what the rules are going to be this year. Last year, all bags needed to be transparent. That's both expensive and harder to find.
Overall, the kids are doing very well today and I'm really proud of them. I'm always proud of them but I want to be sure and give them props for their exceptional effort today. ❤️ 😊
I also don't want to exclude Gavin. He had to come along for the ride and did very well himself. ☺