Things have been a bit heavy lately and so I thought I would change things up a bit and talk about some of the goals I'm setting for myself going forward.
First and foremost, my main goal is to keep the kids above water until they can swim on their own. That goes without saying, but I said it anyway. I want to make our home as comfortable and accessible for them as I possibly can. That means some work needs to be done but not too much because of another goal a few paragraphs from now.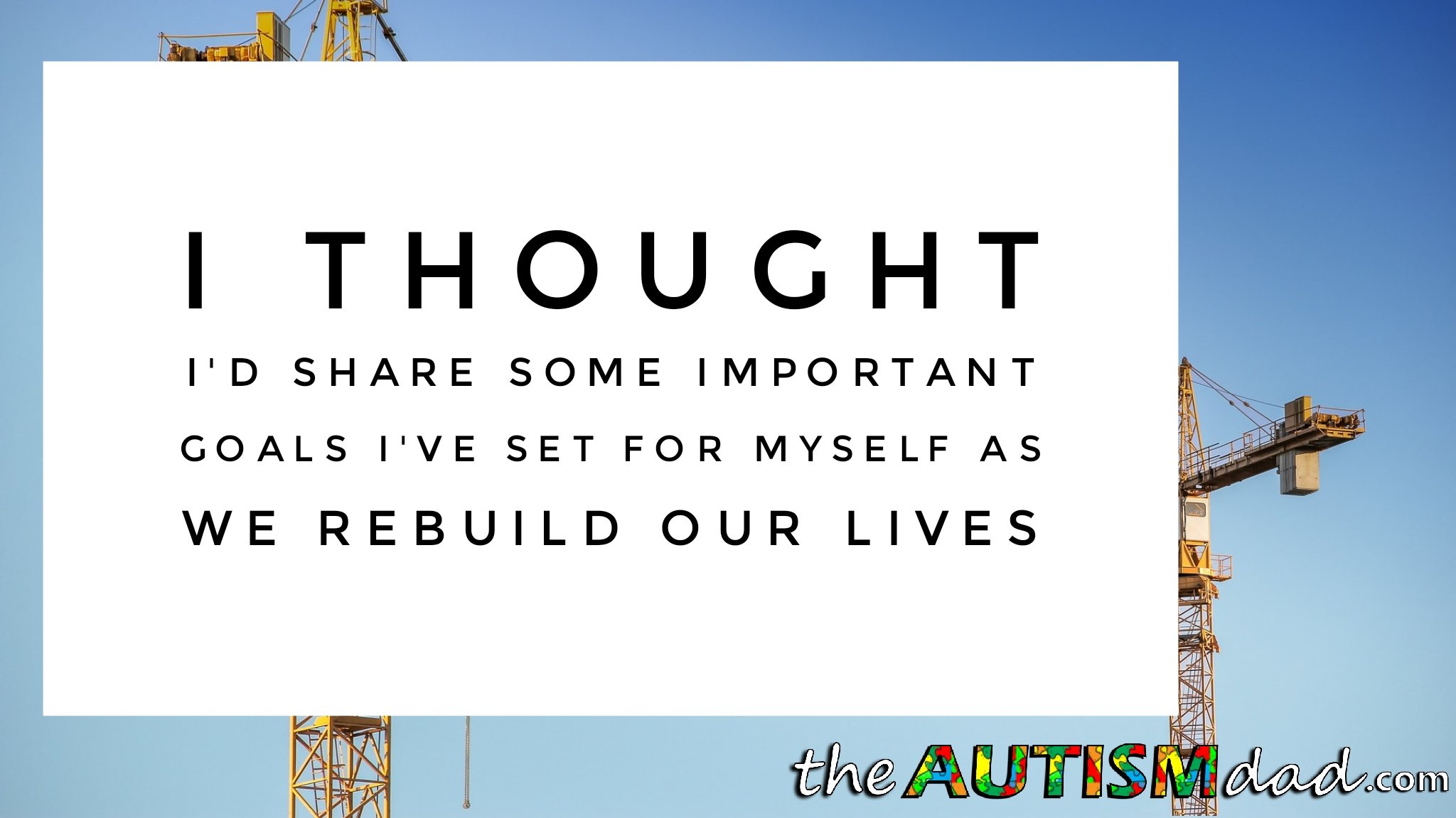 One of my main goals is to make sure I take care of myself. It's so easy to become overcome by grief or get lost in helping my kids, that I forget to take care of myself. I can't be there for them if something happens to me. While I can't control many things in life, I can make every effort to take care of myself, so I'm there for the kids when they need me. I'm going to start walking again on September 1st, continue eating better and seek outside help when I need it. Obviously, ongoing therapy is important as well.

Something else that has to be a priority is replacing our car. In many ways that needs to be the top priority. It's sorta like Climate Change vs Healthcare. Which one is more important?
Without a car, I can't meet the kid's needs. We have so many appointments that are out of town, and a reliable vehicle is a must. Currently, our 2004 Impala is physically running but the frame is rusting through, there are thousands in repairs that need done and it's simply not worth it. I'm managing to keep it limping along because my brother is a mechanic and fixes things at cost for me. He's already said that it's simply not worth fixing anymore. Replacing my car has to be a priority but it can work alongside the things already mentioned above..
As painful as it is to even acknowledge, I need to officially and legally end my marriage. I'm getting paperwork from probate court this week, and I'll get started on that. I want nothing to do with it but it's out of my control and officially ending things will release me in many ways, helping me to move us forward.
In a perfect world, we would move to a safer neighborhood. It's not a perfect world and our neighborhood is dangerous. The kids don't feel safe and I need to get us out of here. I have no idea how I'm going to do that but it's something that needs to happen. There are other more immediately pressing things that must be dealt with first but this has to remain a priority. Until such a time as we can relocate, I'm intend in making the best out of everything we are currently blessed with.
There are more longterm goals, as well. These are things that I'm in absolutely no rush to obtain, but they're important to me nonetheless. Someday, I'd like to meet the person I'm meant to be with. I'm obviously not ready for that, and even if I was, the kids aren't and likely won't be for some time. I'm designed to be married, and while I can do just fine on my own, I'd like to one day share my life with someone, who's not going to leave. Like I said, that's a longterm goal.
Another longterm goal is to figure out if a group home environment is best for Gavin and if so, find one that is safe and of high quality. I want him to find as much independence as possible. This has been the ongoing recommendation from Gavin's psychological and medical team. Coming to terms with this is not easy for me and it feels like I'm giving up on him, but it could be the best thing for him. I would really like to figure this out.
As I said, these are goals and they're keeping me focused. Some are short-term, and some are more long term in nature. Some are definitely possible, while others have the odds stacked against us. One thing I can't do is sit around and give into despair. My kids need to see me motivated and being proactive about rebuilding our lives. I fully intend to do that. I'm far from perfect, but I don't have to be perfect to be the best Dad I can be.