We've had a great start to the day. Elliott was dragging his feet, as many teenagers do at this age but the important thing is that he went to school willingly. It's also important to note that the school hasn't called. Dammit, I probably just jinxed everything.
Anyway, Emmett was also in a great mood as well. I've not had one person scream at me today and that feels pretty good. ☺
Just to show how positive the morning has been, we even took a silly selfie on the way to school. They've not been in the mood to do that recently and it's something we used to do all the time.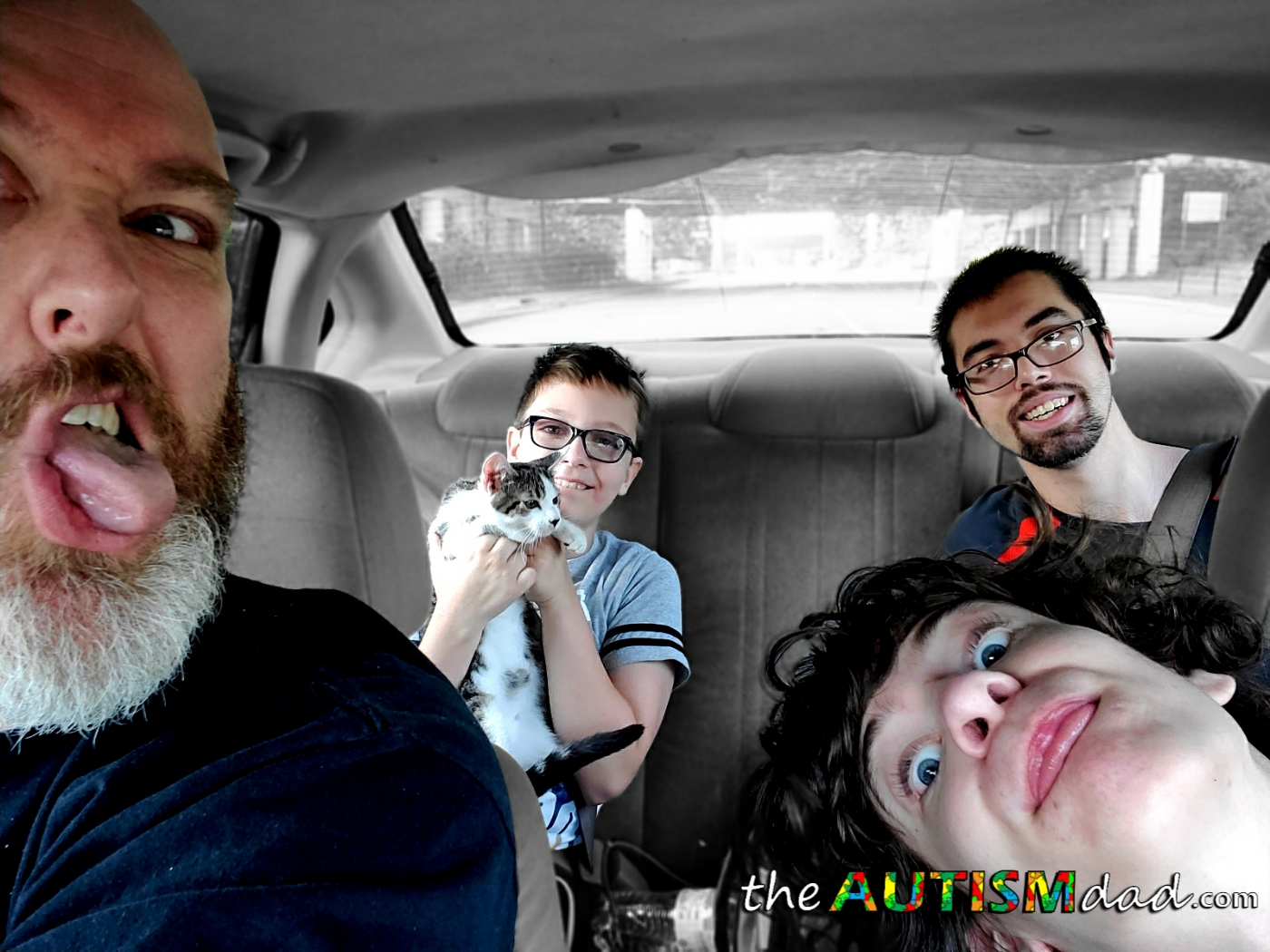 As we were walking out the door, someone suggested bringing Harley (our cat) for the ride. Emmett really liked that idea and I figured, why not. It's pretty clear that this was a one time thing because Harley does not like leaving the house. 😂
She did okay and would probably get to the point where she enjoyed the ride but it's kind of a silly thing to do. We don't want her getting out, and I actually prefer that she's afraid to go outside because she won't try to run out the door everytime it's open.
We often take Ruby along for the ride but haven't done that much recently.
Anyway, when I brought Harley back into the house after dropping the boys off, she climbed up into a laundry basket and sat there for over an hour. I sorta took that the same way as someone kissing the ground after surviving a plane crash or something like that. 😂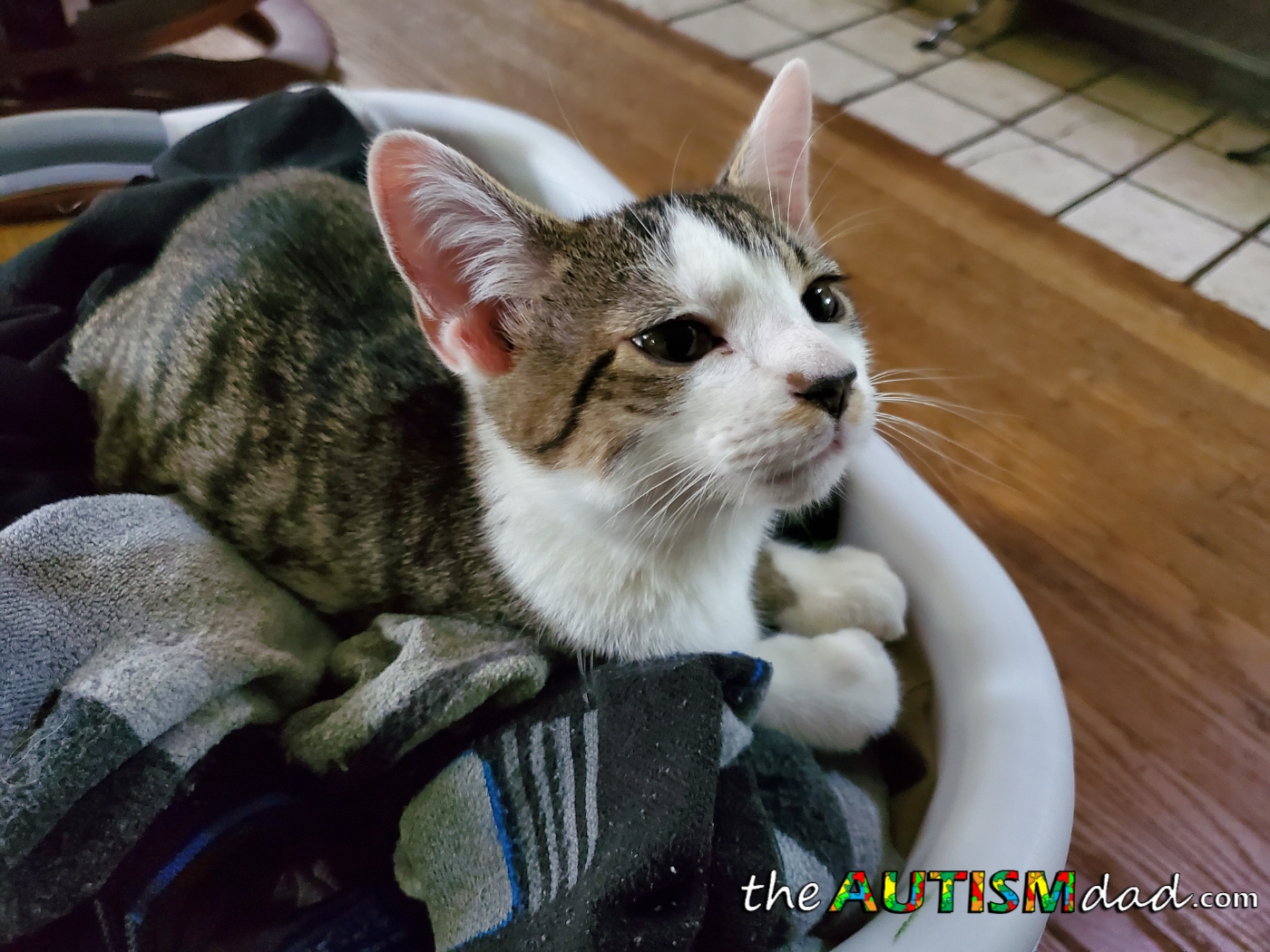 I'm so glad the kids are doing well today. I'm not nieve enough to think they're totally okay, because I know they're not and probably won't be a for awhile. That said, we're focusing on and celebrating the good days, especially after a truly awful day like we had yesterday.
One day at a time. One victory at a time. ☺