A quick follow up on the status of Gavin's Clozapine prescription. I had mentioned last week that we were trying to get his Clozapine script approved for a 14 day supply at a time. Gavin's numbers have been stable for the last 6 months and he's eligible to move to the new script. We just needed to make sure the powers that be approved it.
His refill arrived late last week and to my dismay, it was only a 7 day supply.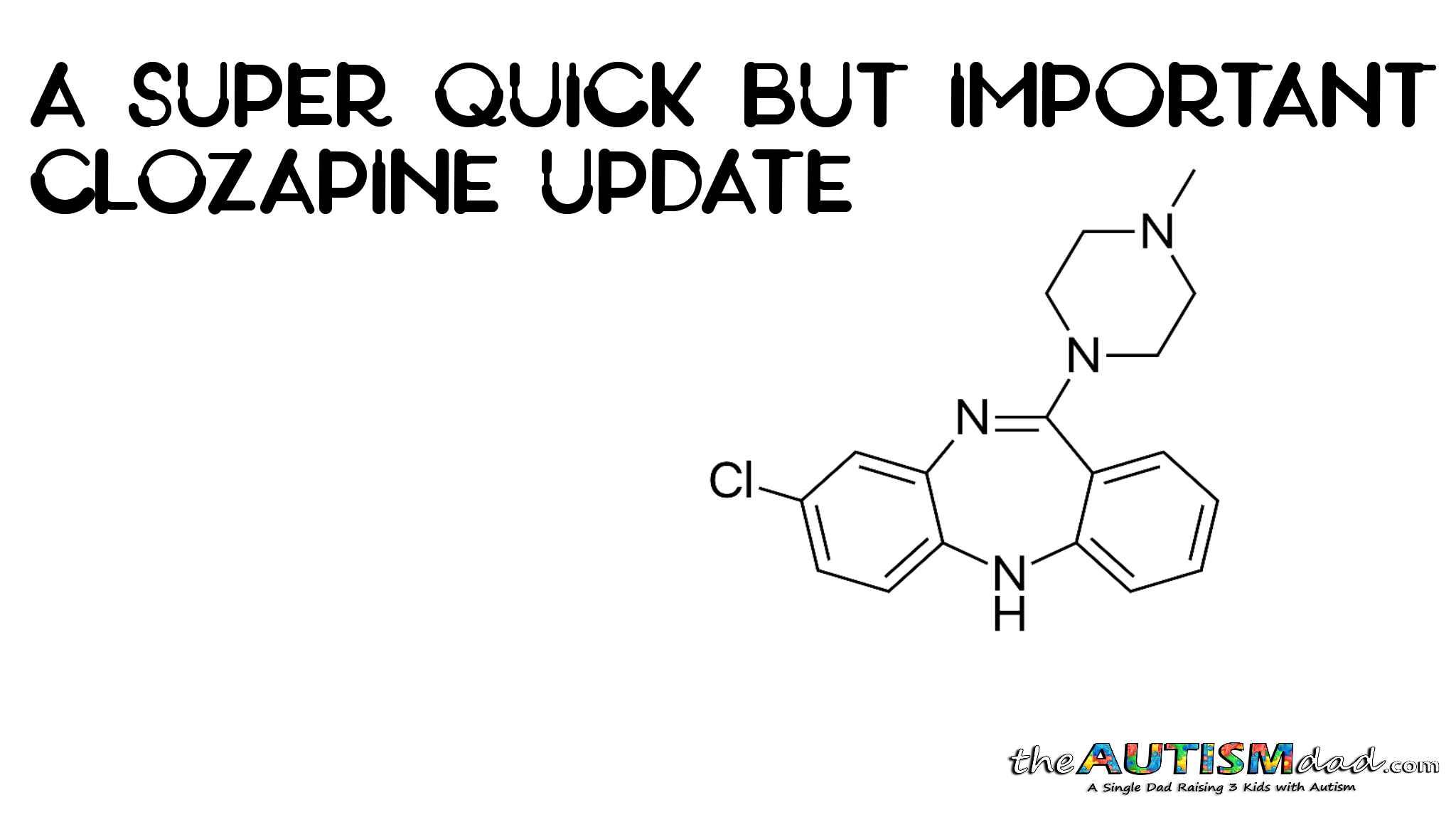 It took a few calls to get through to the pharmacy and when I did, I questioned them about the script. Turns out, they simply filled the wrong on and going forward, they will try to fill for the 14 day supply. This of course assumes that it will be approved and we won't know that until they try and process it.

While it sucks that we only got 1 weeks worth of pills, they're going to send out the second week probably today or tomorrow because Gavin's blood work will still be valid.
I need to call today and remind them that this needs done. With any luck, it will be smoother sailing from here on out. ☺