My life right now ranges from absolutely blessed to totally fucking shitty and there are a few stops in between. It's overwhelming and frustrating but it's also rewarding as well.
I'm absolutely blessed because I have my kids, plain and simple. There is no other way to see that and I'm endlessly grateful they are such a huge part of my everyday life. They test me, try my patience and often drive me fucking crazy but they make me a better person. They remind me every minute of every day that the world is bigger than me and it helps a great deal with maintaining perspective.
With that out of the way, I need to vent.

I'm so overwhelmed by everything and I don't know how to get out from underneath it all. My kids are an emotional hot mess and I'm trying everything to help them through this. It's not even close to being their fault and it's crushes me to see them this way. Despite my best efforts, I couldn't even get them to school today, but certainly not for lack of trying. They were/are too upset and physically ill as a result.
We have good days but even on those good days, there are constant reminders for them that their lives have been forever changed.
Everything can be going well but then out of nowhere, something triggers a memory that sends them spiraling. Often, I have no idea what the trigger was and neither do they. Sometimes they're forced to deal with more loss and it just makes things worse for them. They're facing that right now with possibly having to say goodbye to one of their beloved ferrets.
It's not something we have any control over but it's a painful loss and it just adds to the pain they're already carrying around with them.
Emmett didn't sleep well, which means I didn't sleep well. I'm not sure Elliott slept much at all and both of them were sick to their stomachs this morning. Emmett came home from school early yesterday and Elliott felt sick all day.
There's so much going on and it's taking a toll on everyone. Quite frequently, I find myself the target of their anger. I get it's not personal and I'm safe, but it still sucks to be screamed at by your kids because they're hurting and angry about things I have absolutely no control over.
I woke up this morning to all of this, looked out the window to see that we have a goddamn flat tire. I cannot win for trying.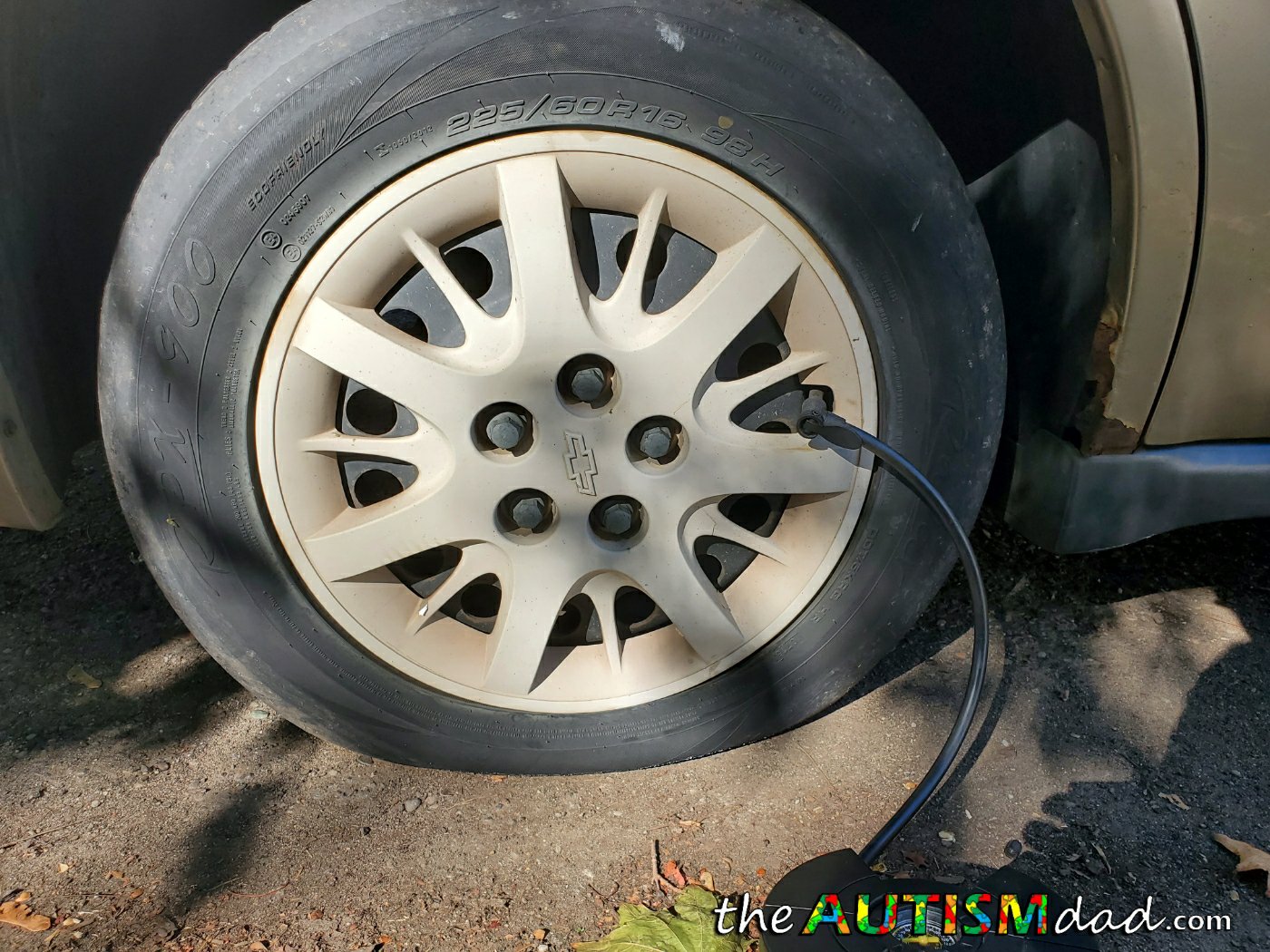 All this shit weighs on me. I'm still struggling to emotionally deal with the loss of both my grandparents this year, my wife leaving and not being able to give my kids a better life.
Thank God I have therapy today. I really need it today.