It's been a rough night and a very uncertain Monday morning. Elliott was up well past midnight, unable to sleep. I'm not sure what time he actually fell asleep but he's dragging more than usual today.
Emmett had nightmares all night long and is dealing with sinus drainage that's making him nauseous. He's refusing to go to school because he feels like he's going to puke. He needs to get to school. I need to go walking and finish working on this week's episode.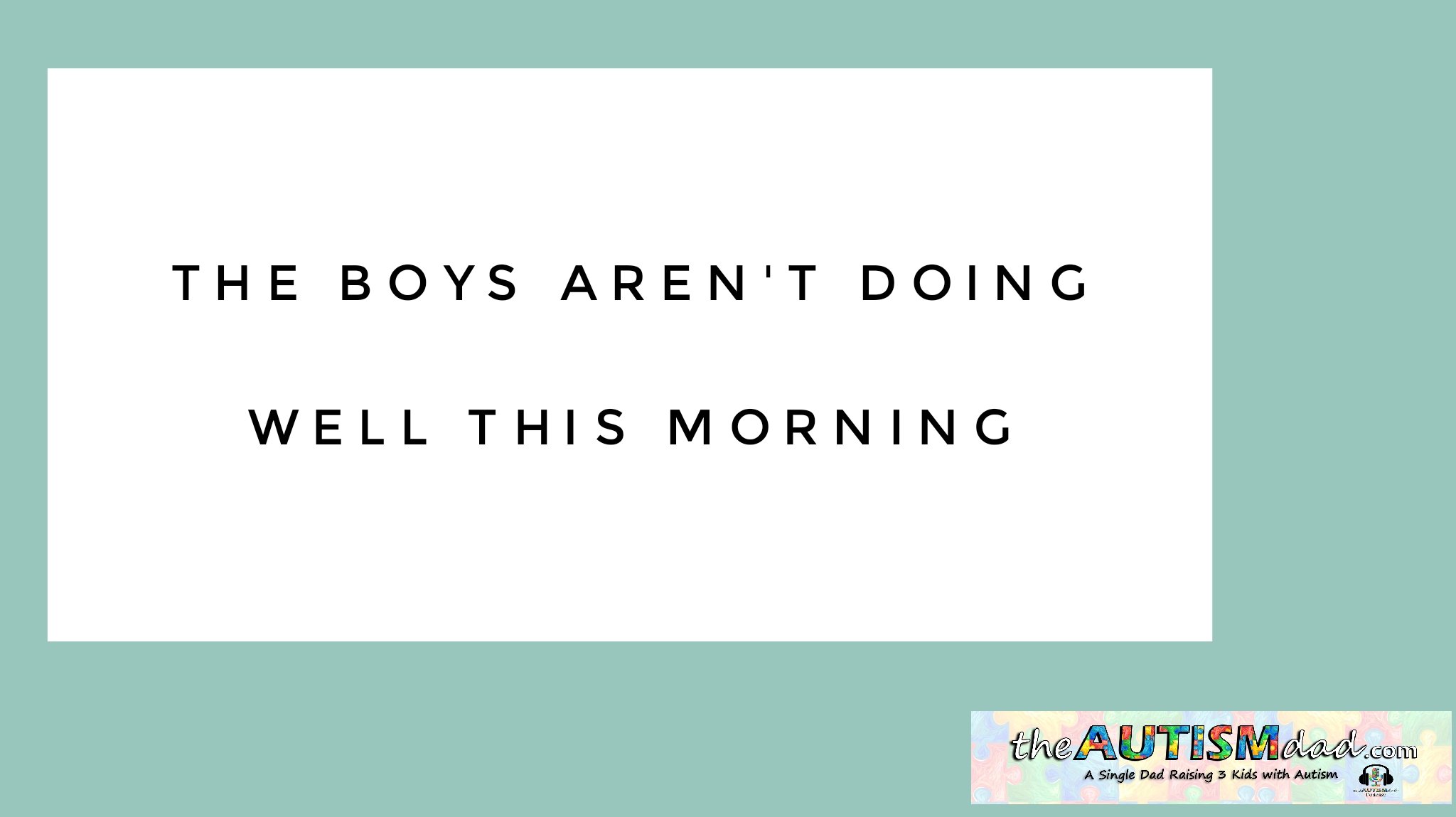 This is probably transition related for Elliott and Emmett. They had a great time with their mom and grandparents but it's still emotional and it's still a change.

Gavin didnt sleep well either and I'll explain more about that later, because I need to figure out a solution for him.
I'm not looking forward to the struggle this morning but I'll taken on whatever I must to get everyone through the day.