I was like, fuck it, he needs a new coat and we found one that not only fits him but is a really good deal. As far as good deal is concerned, I have very little experience in this area and so I could be wrong. It was normally $200 and I got it for $60. Basic math leads me to believe it was a good deal. I ended up buying him the coat and he's pretty stoked about it. If I got ripped off, give me day before you burst my bubble. I feel pretty good about myself at the moment.
We had to drive to Kohl's for Emmett's coat but he found it right away. Emmett is by far, the pickiest person I've ever met when it comes to clothes. He has significant sensory issues that make clothing very uncomfortable for him. It takes serious effort to buy him clothes that he will actually wear.
I thought the coat was on sale but I ended up being very, very wrong about that.

It ended up costing me almost $90 and I don't need to do the math on that to know that I'm not happy about it.
Here's the thing, Emmett found a coat that not only looks nice but is actually comfortable for him. That almost never happens and I wasn't going to push it. He needed a coat badly and so once again, I said fuck it and bought the coat.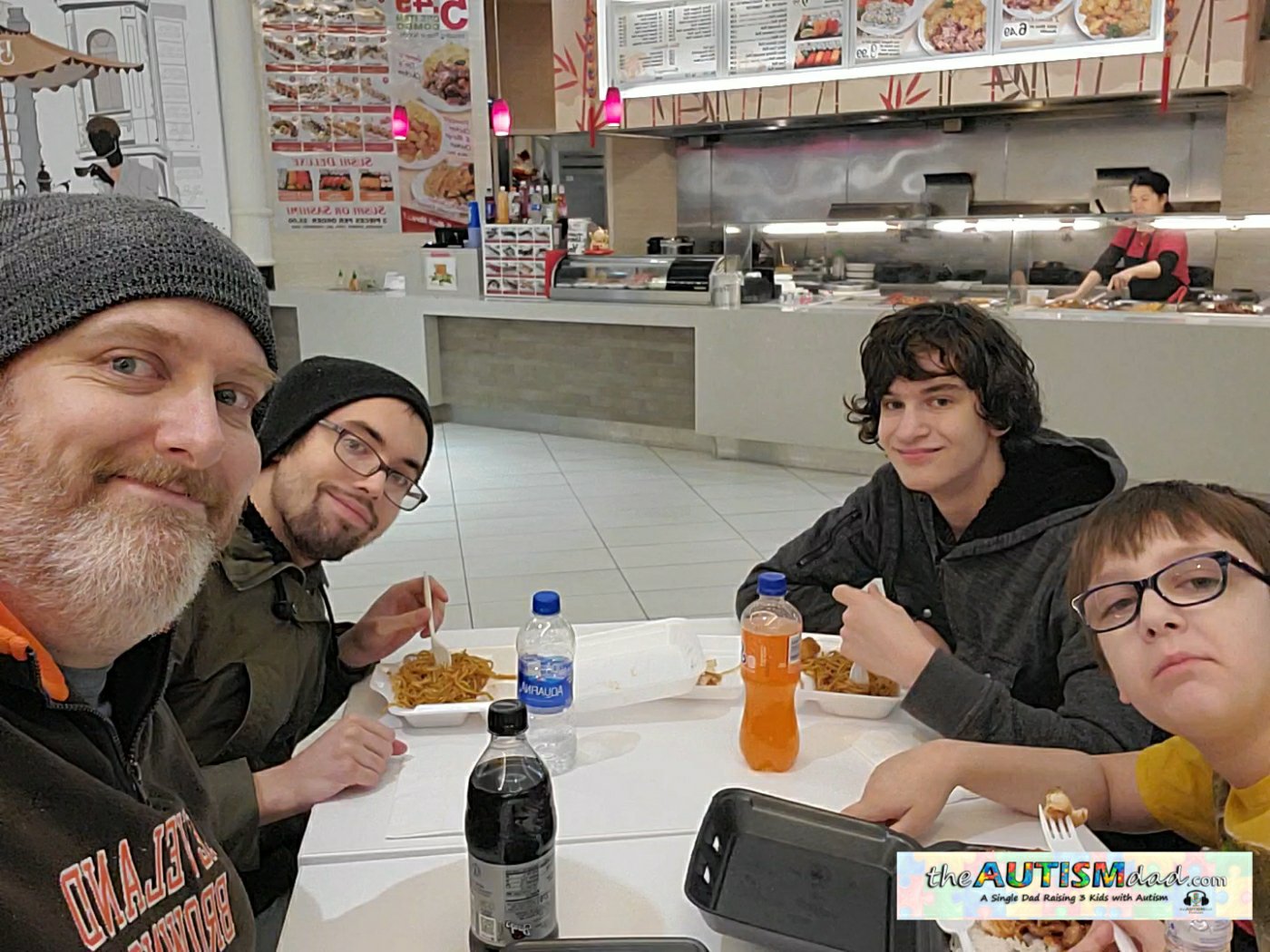 The kids did incredibly well at the stores, so on the way home, we stopped to grab dinner. They wanted to hit the food court in the mall and so that's where we went.
I ended up spending more money today than I'd planned on but I got two new coats and took the kids to dinner. I feel so good about this. Clothes shopping is very overwhelming for me but we kicked ass. I'm so proud of my guys. I want to give serious props to Gavin because he was so patient while we searched for coats. I'm so grateful to him for all his help today.
Everyone is now in bed, and I'm heading their myself, right now.