Being a single Mom or Dad is a tremendous amount of responsibility. Being a single parent to special needs children is even more responsibility. I'm learning to navigate those challenges as we speak.
Both Elliott and Emmett have outgrown their winter coats. I mentioned that I had looked over the weekend because I knew we had cold weather coming in. As I'm not independently wealthy, I had planned on replacing them one at a time, starting with Emmett because he needed it the most.
Next I planned on replacing Elliott's and then Gavin's.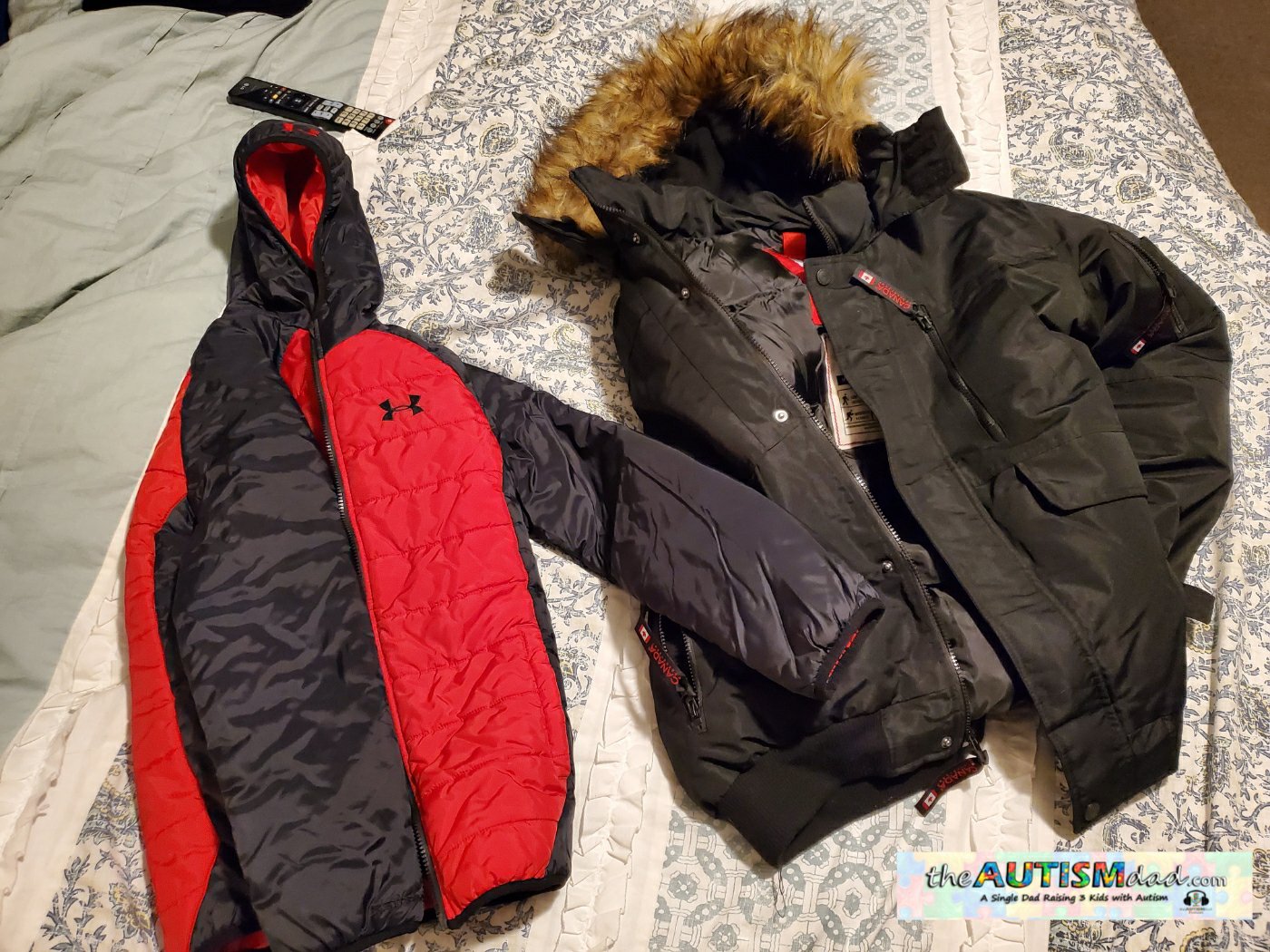 Gavin's jacket is relatively new and he hasn't grown in awhile. He's actually in pretty good shape but I feel like his sleeves are too short and want to replace his as well. It's just not urgent.
We had no luck over the weekend and the weather forecast calls for temps dipping down almost into single digits. After school, I took everyone to Burlington Coat Factory. I haven't been their in decades. I had assumed they would have lots of coats, and unfortunately, they didn't.
Emmett couldn't find anything but Elliott fell in love with this big black coat. It's not common that Elliott finds clothing that he really likes and there was only one left. It was in his size and everything.