Last night I shared a tweet and I wanted to to further explain. First of all, I truly appreciate the love and support. It means a lot. While I didn't sleep well last night because Emmett didn't sleep well, today is a new day and I'm in a better place.
I'm just gonna put this out there. #Depression f*cking sucks.. 😔

— Rob Gorski (@theautismdad) November 21, 2019
There's a great deal going on in my life that has me completely overwhelmed. These things are fueling my depression and kicking it into overdrive.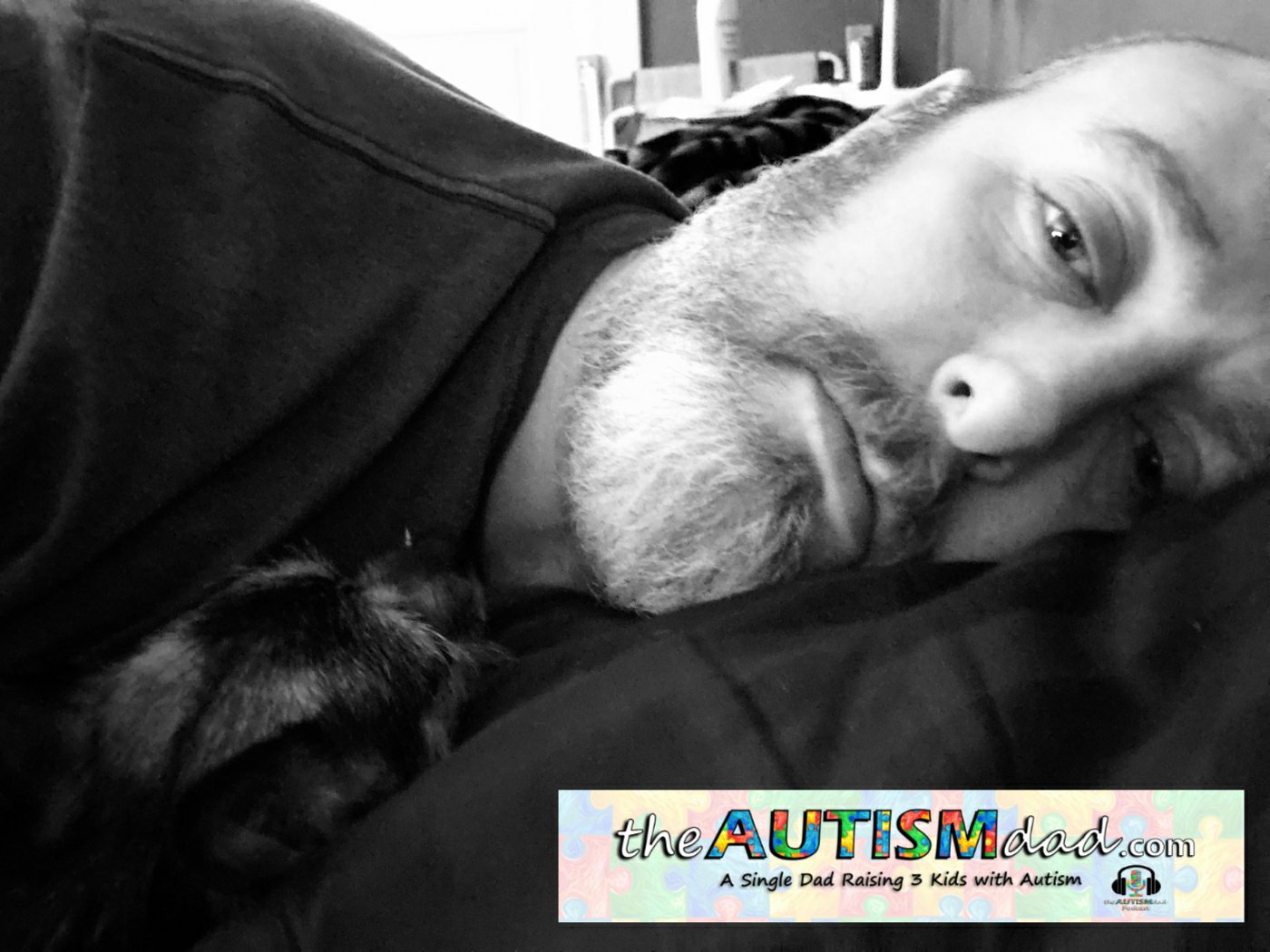 It's been a rough year and it's weighing heavy on me. In January I lost my grandfather, in June I lost my grandmother and in August my wife left me to raise our kids alone. I've been shattered three times this year and I'm struggling to put myself back together. All of my grandparents are gone and my family has been ripped apart.
That's very difficult to adjust to.
This will be the first holiday season without my grandparents and without my family being whole. Family means everything to me and between my kids struggling and my own grief, I'm left feeling broken.
I'm struggling with my focus on selfcare but I'm pushing myself as best I can. I'm struggling to focus on work and it doesn't help that my sleep is constantly disrupted as a result of my kids not sleeping well at night. As any Autism or Special Needs parent will already know, when our kids don't sleep, we don't sleep.
Christmas is going to be especially challenging and I'm heartbroken knowing that my family won't be whole.
So yes, I'm struggling but I'm trying very hard to keep moving forward. I have to keep working. I have to take care of my kids and I have to get them through the holidays. We have to begin building a new life.
Once again, I appreciate all the concern and I'm very grateful for every single one of you. ☺