I've not been having very many good days lately. It's an emotional struggle that's clearly getting the better of me. I'm dropping the ball in many areas of my life and I'm not proud of that. One thing after another keeps hitting us and I get buried in all the chaos. Today's been particularly difficult for me and it took a good bit of effort on my part, in order to survive it.
I didn't want to be around anyone. I didn't even want to be around myself, if that makes any sense.
I feel that it's important to be honest and transparent about where I'm at because it helps with context. It also shows how life can make the already difficult job of being an Autism/Special Needs Parent, way more difficult.

Something else that I feel is important is leading by example and I try very hard to do that. Sometimes I do better than other times but I always do my best.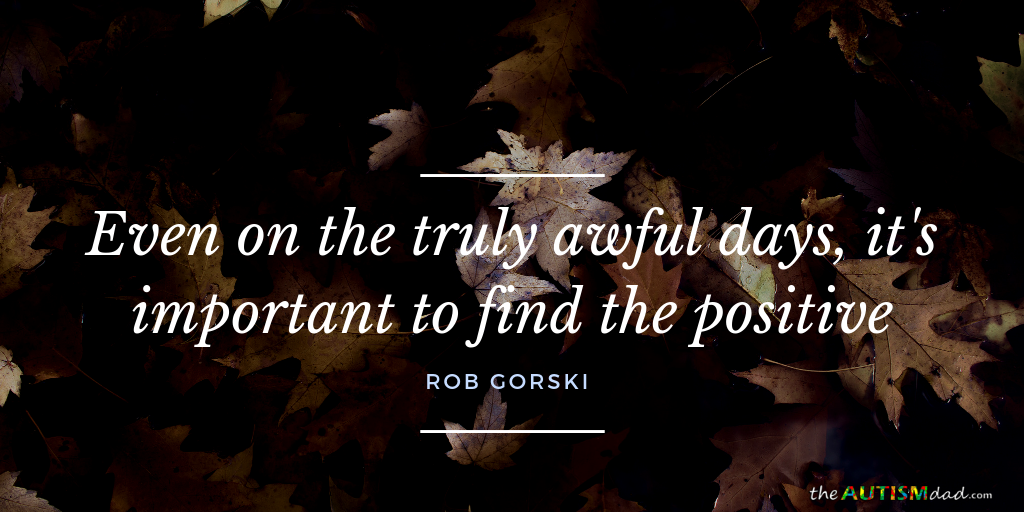 In the spirit of leading by example, I want to share how despite my emotional struggles, I'm trying to focus on the positive aspects of my life. I will say that it's not easy to do this because the pull of dispair is strong but my determination to persevere is stronger.