The good people at Quell provided me with a free Quell 2.0 in exchange for honest feedback. All opinions and experiences are my own.
Many of you are aware that I've been living in chronic pain since August of 2001. I was firefighter finishing up paramedic school and I got hurt on a call. I ended up with an L5/S1 left sided herniation and it changed the course of my life. Pretty much since that day, I've lived in constant pain.
Over the last few years, I've been walking and that has made a big impact on my pain but it's always there to some degree. This pain, while better managed, still dictates a great deal of my life.

I could sleep on the best mattress in the world and still wake up in pain because that's just how it goes with a major back injury.
Anyway, I heard about Quell awhile back but didn't put a lot of stock in it. I'd actually forgotten about it until I saw an ad for Quell 2.0. I'm 40 years old and working very hard to improve my entire state of being. I've lost weight, returned to the dentist after an extended break and for the most part, I'm managing my depression with as little medication as possible. Why not try and do something about my chronic pain as well.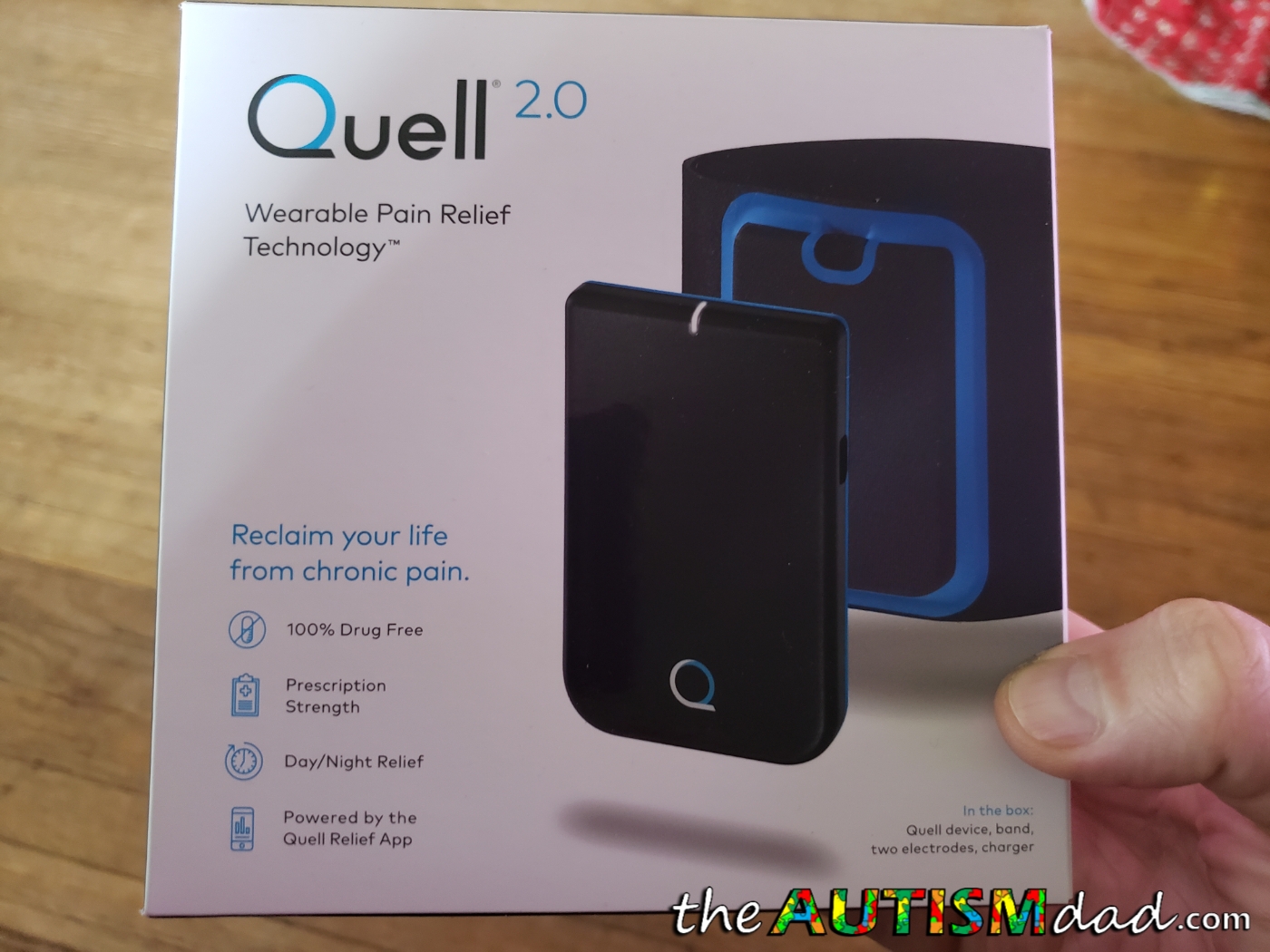 I reached out to Quell and they were kind enough to send me a Quell 2.0 for review purposes. I'll be completely honest with you, I had very low expectations for this product because it simply seemed too easy. I've lived in pain for so long, how could Quell address something that nothing else had been able to?
For the last 30 days, I've been using Quell 2.0 every day. Before I get into my

experience, it's important to explain a little about Quell 2.0, the science behind it and how it works.
Quell stimulates the sensory nerves in your calf through a strip of sticky electrodes. It's sorta like how a TENS unit works. Those nerves carry neural pulses to your brain, which triggers a natural response to block pain signals in your body. Quell claims it works for 4 out 5 people.
Quell's prescription strength neurotechnology designed for multiple types and sources of chronic pain. The Quell system is FDA cleared for use during the day while active, or at night while sleeping, and is personalized for your needs to manage chronic pain. What's more, it's proven to work.

– quellrelief.com
As I already stated, I've been using Quell 2.0 for the last 30 days and it's been an interesting experience. I've used TENS units for a few years and this is similar-ish.
I was very skeptical going into this because I've been in pain for so long that the idea of something actually making a difference was a pipe dream.
Quell states that it can take a couple weeks to begin feeling relief and roughly a month to really benefit.