It's been a really, really long day and I'm so ready to do to sleep. I wanted to share some of today's events first. I've got a few pictures to help illustrate today's journey.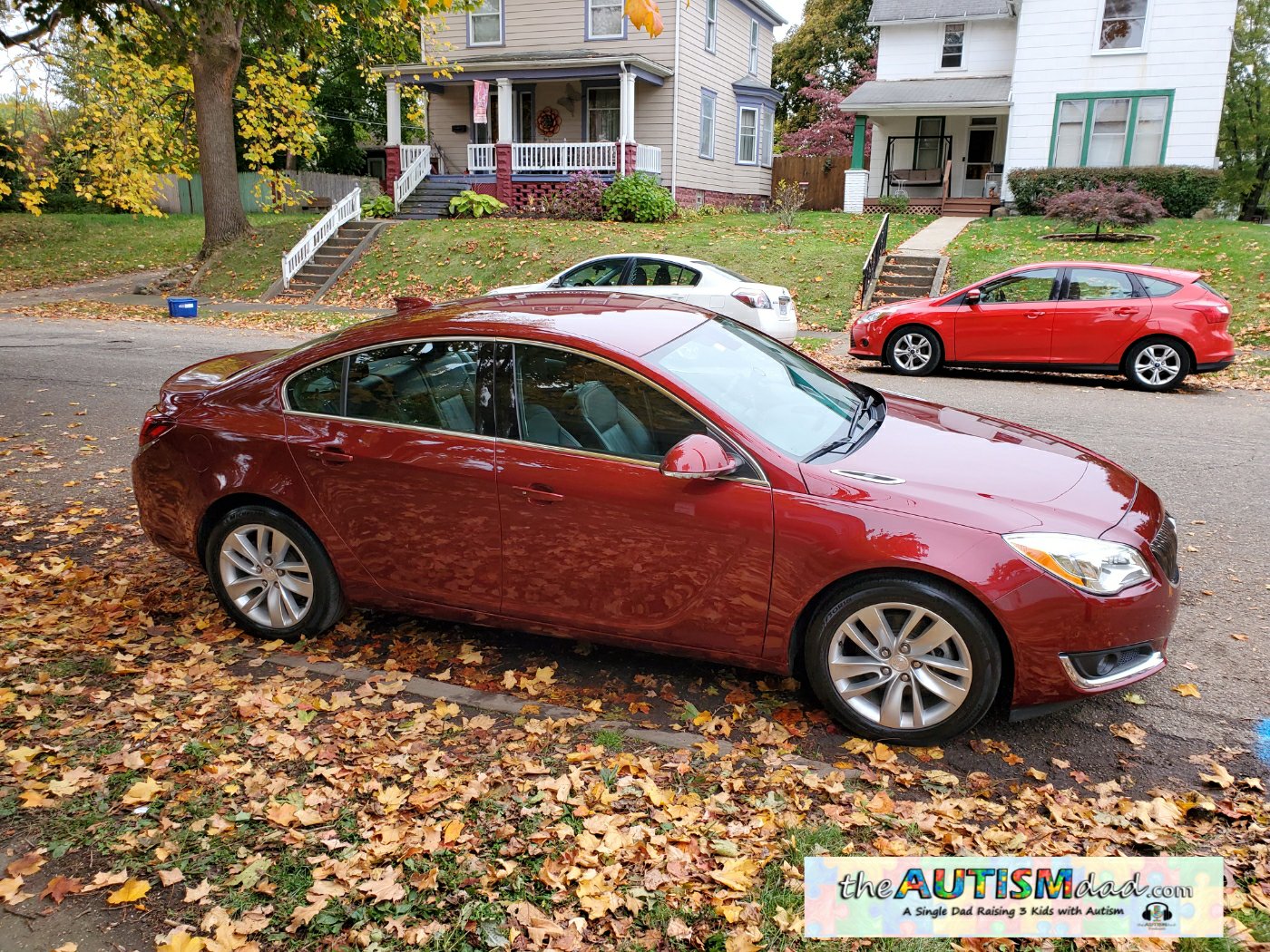 Let's start off with the car. I spent about 3 hours today, washing, waxing and detailing the entire car. It was a lot of work and my whole body hurts. I tried to get the kids to help but they weren't having it today. I'm pushing myself and trying to keep up with it because it's got to last for at least the next 5 years. It also adds a bit of normalcy to my life. She definitely cleans up nice, doesn't she.. ☺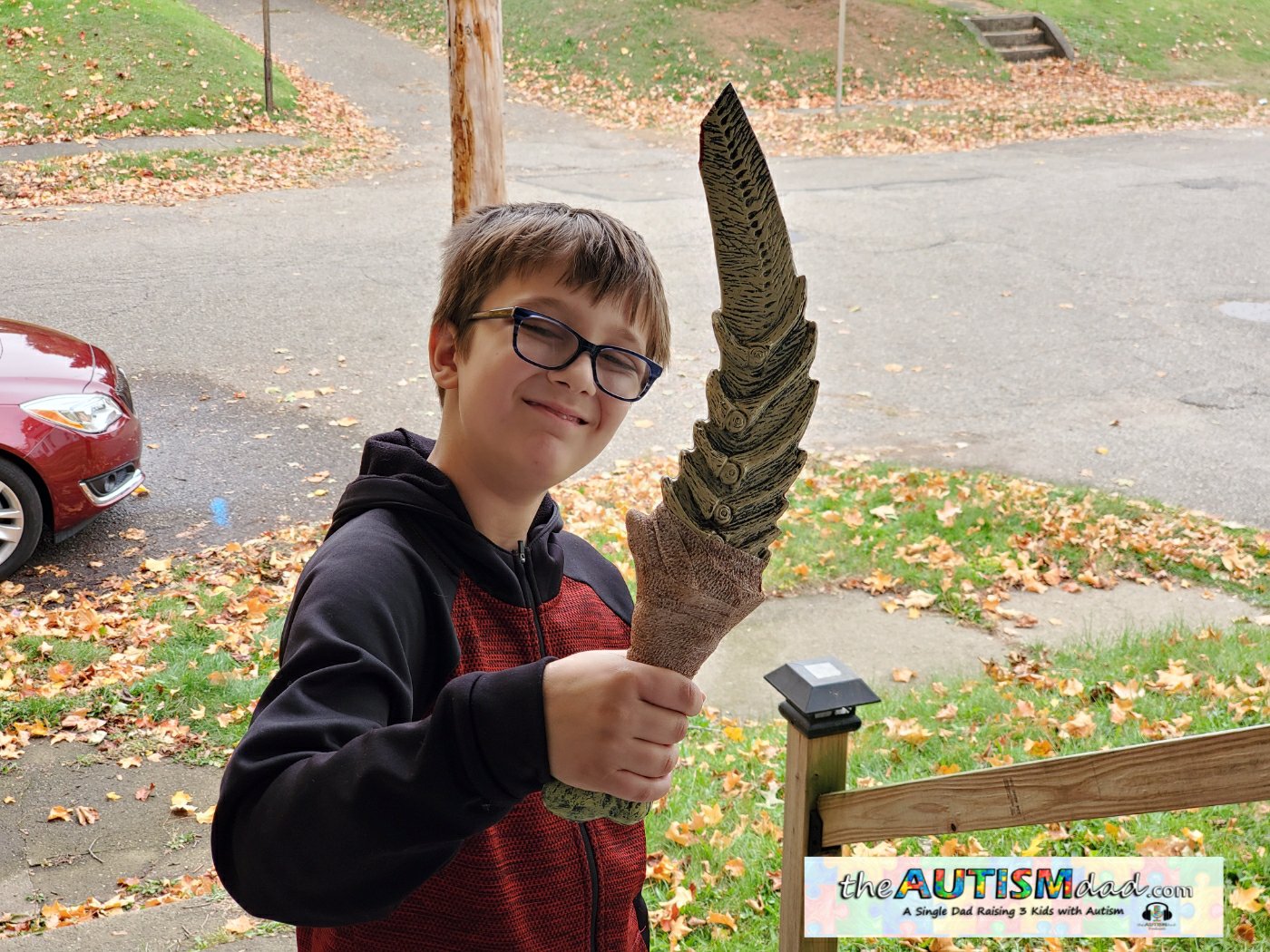 My other claim to fame today was finishing up Emmett's Halloween costume props. This is my attempt at making a first blade from Supernatural. It will help to complete Emmett's costume and he's super excited.

Let me tell you something. Emmett is very, very, very picky when it comes to things like this. If it doesn't look exactly the same, he feels like he can't call it the first blade without lying. It's a nightmare but he's worth the effort and I enjoyed working with him on this.
I made this out of a couple other Halloween props and it turned out pretty well, but I'm a bit bias. The most important things is that Emmett is happy with it. That's all that matters to me.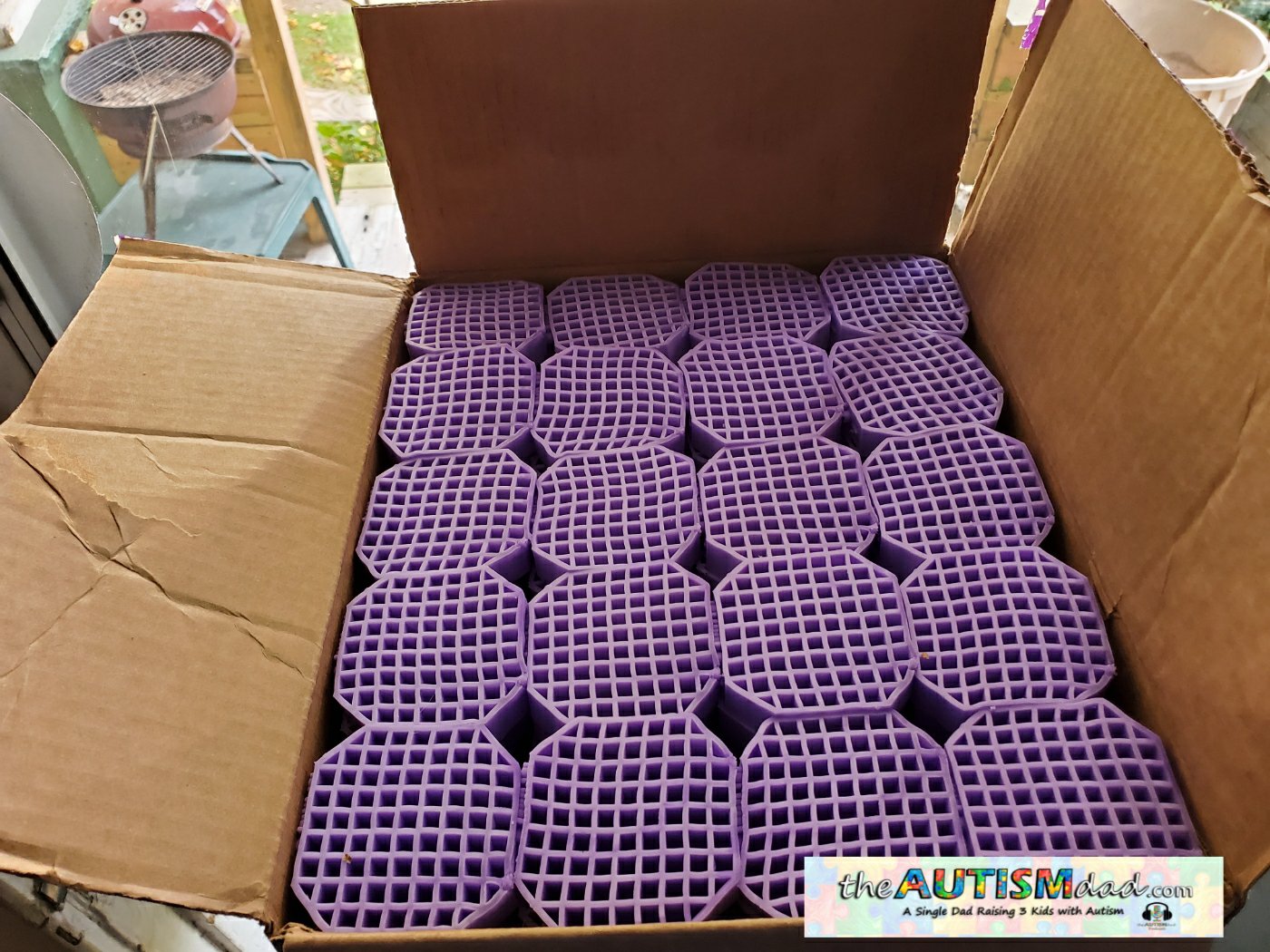 Next we received this box of squishies from my friends at Purple. The kids have been waiting for these for months. Purple reached out as asked if they could send me a box. These are fantastic fidgets and the kids love them. I really appreciate Purple thinking of my kids. It means a lot.