I have my second online therapy session today. My therapist moved everything online and that's definitely a good idea.
Online therapy is a bit weird for me because I prefer being face to face with people when I'm speaking or listening to them but we all have to make adjustments.
I thought I would give you a quick look at how I have my online therapy setup.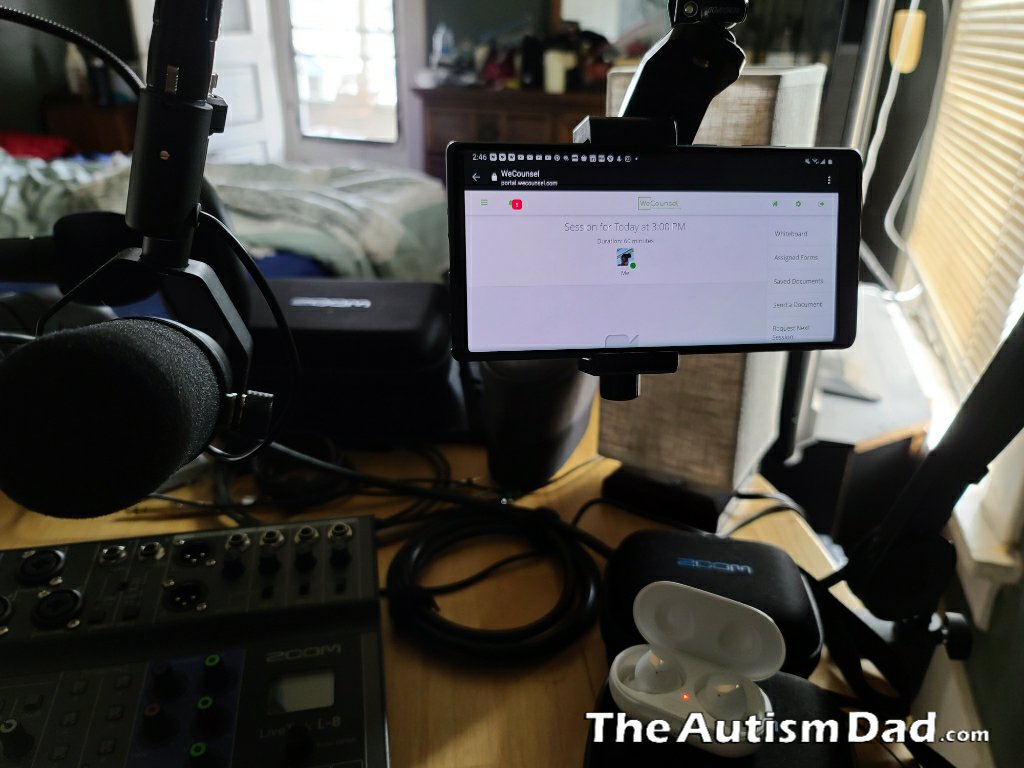 Doing this doesn't have to be super complicated and I don't really do anything special. My phone is mounted on the mic arm I use my podcast and simply I put in a pair of wireless earbuds, currently using the Galaxy Buds + by Samsung, cause they came free with my phone.
I just sit at my recording table and have a video chat with my therapist for about an hour. It's so important to continue receiving help for mental illness during this time of crisis. Depression is tough to manage on a good day and we're currently experiencing some of the most difficult days of our lives.
Again, this is less personal for me but in the absence of other options and with an overwhelming desire to keep my head above water, this works out perfectly fine. I'm grateful I don't have to give up therapy during the shutdown.
I hope you're all doing well. Please stay safe, be smart and stick together. Social distancing is not easy, especially if you're a single parent or simply by yourself but it's vital to flatten the curve and slow down the infection rates.
All my best to you and yours. ☺