We supported a small business who was making and selling these and I feel good about that.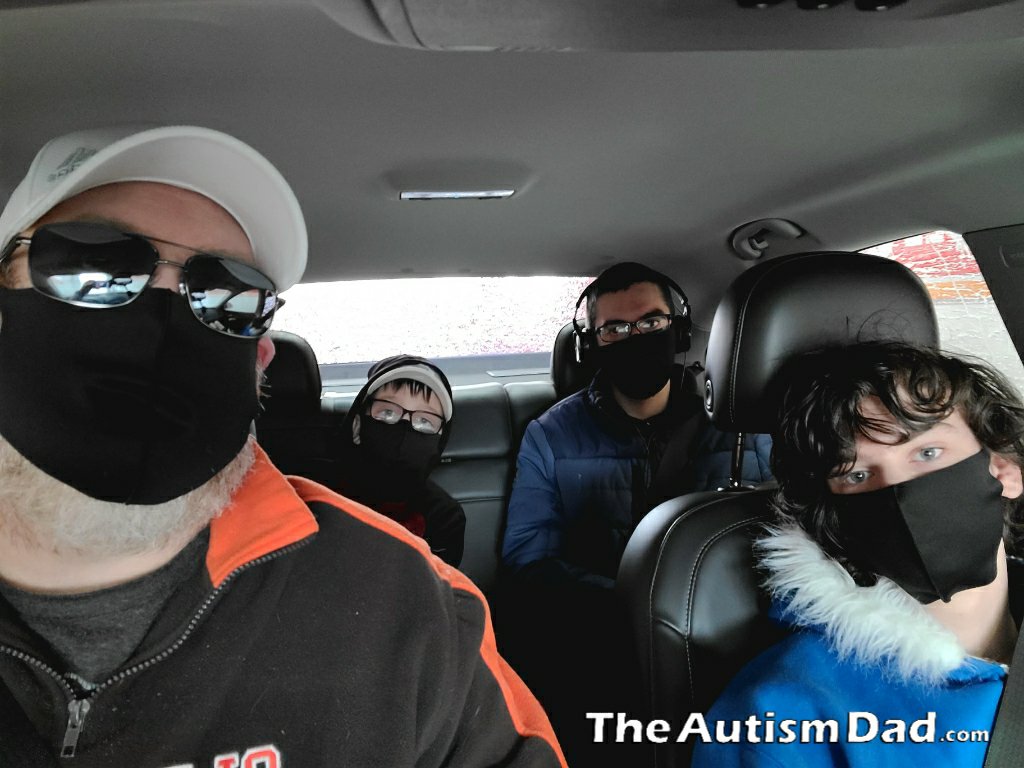 The trip itself went well and we were only gone for maybe twenty minutes or so but it was nice to get out of the house for a little while.
Earlier in the day, I had a fantastic interview that I should have mixed down and ready to air next week or the following week. Not sure about the schedule just yet.

Now we get to the bad news.
Gavin became sick again tonight and vomited. This is definitely withdraw and he seems incredibly sensitive at this point. He normally takes his meds before 10PM but tonight, he didn't take them until after 11PM.
He started to feel sick around 10PM-ish and puked about 11:30 PM. He became ill just because he took this Clozapine about two hours later than normal. This is not something we've experienced before. After he vomited and the Zofran kicked in to settle his stomach, I gave him his Clozapine and a short while later, he was feeling better.
I need to call his doctor back and find out what we should be doing. We may have to really take this slow.
The other variable is Gavin himself. If he even thinks me might puke, he'll sit in front of the toilet and become so worked up that he does. It's tough to know what's what at this point but there is clearly withdraw happening and it's not pleasant for him at all.
Gavin is feeling better at this point and sleeping peacefully. I stayed up until he fell asleep, just to make sure all was well.
Outside of that, Gavin had a great day.
Hopefully, we can figure this out and help him move forward without having to go through all of this.
That's about it for right now. I hope you're all doing well. I hope you're safe and healthy. My thoughts are with you. ☺