I know I'm not writing nearly as often as I normally do and the truth is, depression is really kicking my ass. I'm still functional but definitely struggling. As of today, we've been on lockdown for 98 straight days. As you can probably imagine, it's running a bit long in the tooth at this point. Unfortunately, there simply isn't any other options. With Gavin being immunocompromised, there literally isn't another way to keep him safe.
We're in this for the long haul and that's likely to be awhile.
I've been hearing from readers both here and on social media, that their husband, wife, daughter, son or other loved one is immunocompromised as well and they're in the exact same boat.

While my heart goes out to all the other families trying to keep immunocompromised or otherwise high risk loved ones safe, I'm so grateful for the gentle reminder that I'm not alone. Sometimes, I feel like the crazy one because everyone around me is acting like nothing happened or is currently still happening, and here I am locking my family down for 98 days so far.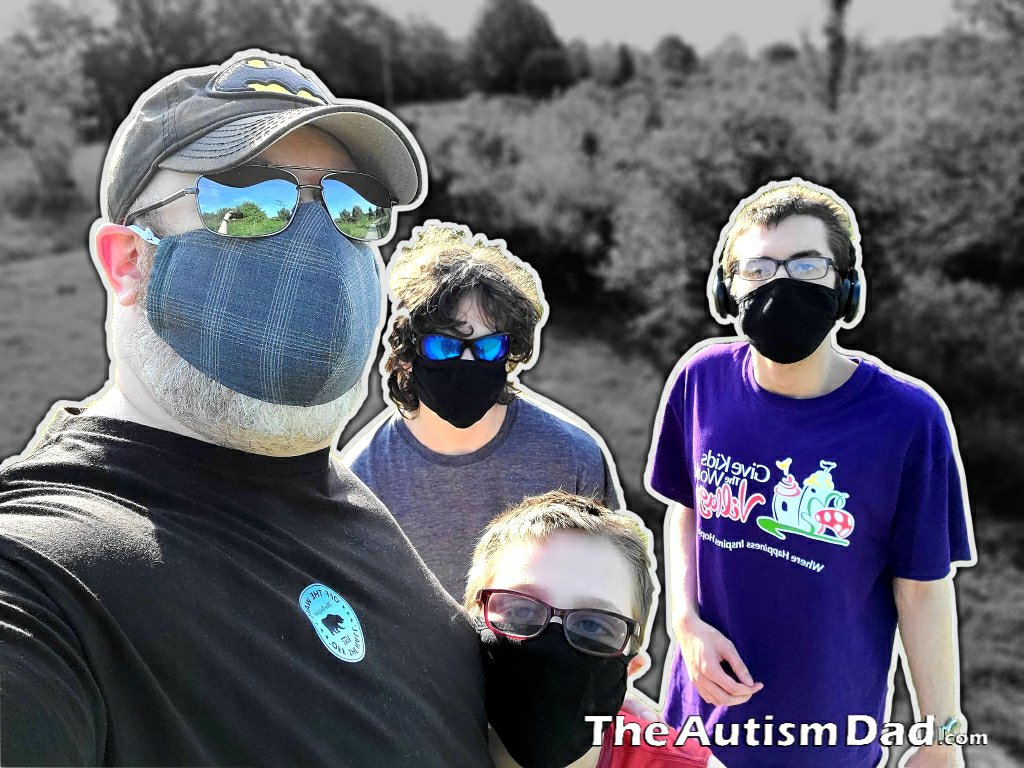 So many people are ignoring the fact that we're waist deep in a deadly pandemic. As I'm writing this, a notification just popped up saying that as of June 10, 2020, the US has exceeded 2,000,000 COVID-19 infections and suffered 114,580 deaths as a new wave approaches. I don't understand how anyone can be so flippant in the wake of all this.
This is not going to end unless we all take this seriously. I mean, how hard is it to wear a mask? My sensory sensitive autistic kids wear a mask on the rare occasion we go to a park, even though we stay far away from everyone. We don't wear masks for our own benefit, we wear them for yours. I can't explain how hard it can be for my kids to wear a mask, and I can't say how disappointed I am to see so many people who don't care enough to return the favor.
98 days of adult free isolation, with my 3 autistic kids, is testing me in ways I hadn't imagined being possible. My kids are absolutely amazing and I love them more than anything in the world. I'm so used to the daily challenges that it's completely normal to me. What's really challenging is the whole no adult contact thing. It's all cartoons, video games and Pokémon up in here. All my oldest incessantly talks about is his Pokémon game and while I've never personally been a fan of Pokémon, it's become nails on a chalkboard to me lately. Shamefully, I find myself rooting for team Rocket and hoping that when they inevitably blast off again, they take the entire fucking Pokémon world with them.